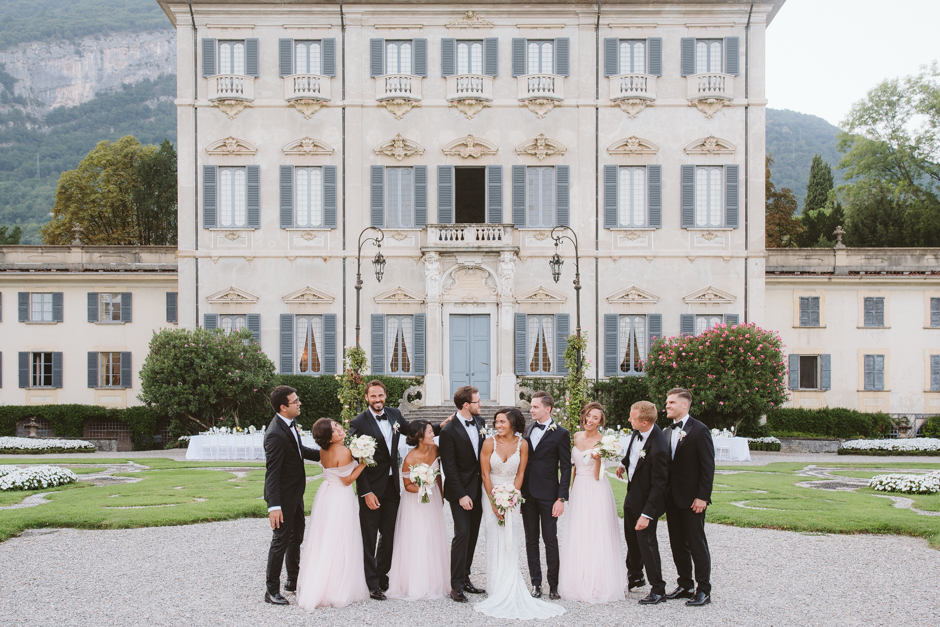 One requirement of any visit to Lake Como is a cruise of the lake by boat. This not only allows for one to feel instantly glamorous, but also allows for an uninterrupted vantage point from which to take in the steep Alpine foothills that line Como's perimeter and the many historic villas that dot its shores. If you're particularly lucky and your captain is especially experienced, he'll know which buildings warrant a closer peek and he'll steer just close enough to those so that the eye may roam freely and the imagination may run wild.
The villa that most captured my wild imagination one of the first times I did a tour of Lake Como was a very grand mansion on the western branch of the lake. This villa is known as Villa Sola Cabiati, or —to those in the know— La Quiete. It is famous for being one of the most stunning villas in a wonderland of stunning villas, and also for being the 18th-century vacation home of the very wealthy Duke Gabrio Serbelloni. It was his children who transformed La Quiete into its current Baroque dream, filling it with a museum's worth of paintings, frescoes, porcelains, tapestries, and furnishings. And this is the place Tyisha and Thomas fell in love with when they started to plan their destination wedding in Italy.
The bride is from New York while the groom is from Stockholm, so their guests came half from the U.S. and half from Northern Europe. And who doesn't get excited at the prospect of going somewhere gorgeous and unique to exchange vows? What I love of a destination wedding is the feeling of adventure that binds all the participants and this was exactly what I felt during the two days I spent with this amazing couple and their guests.
The wedding weekend started with a boat cruise at sunset and culminated the day after with the religious ceremony at the Church of the Ascension in Cadenabbia followed by an elegant reception at Villa Sola Cabiati in Tremezzina. I loved every minute of this intimate celebration, from the first look in the fern-flecked Italian garden, to the moving religious ceremony, to the relaxing dinner around the imperial table overlooking the lake.
I won't steal more time and I'll leave you with the images of this lovely day!
Lake Como wedding photographer | Destination wedding in a villa overlooking Lake Como in Northern Italy
Location: Villa Sola Cabiati, Tremezzina (Lago di Como)
Church of the Ascension in Cadenabbia
Floral design: Maurizio Buzzi
Catering: Maison du Food
Bride's shoes: Jimmy Choo