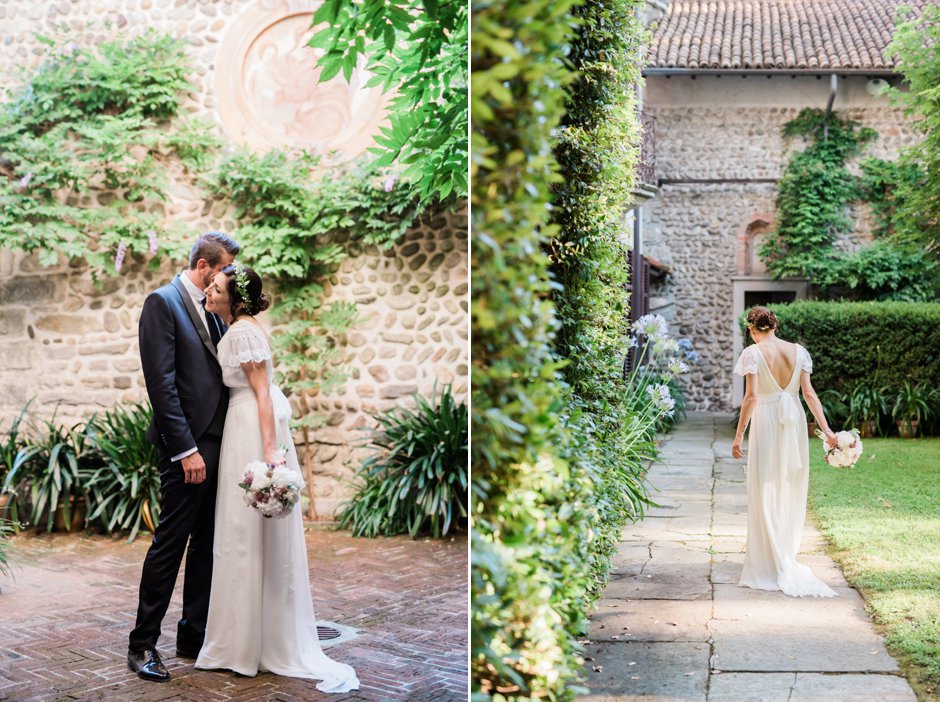 The wedding of Chiara & Daniele took place at Villa Giannone, an historical Italian villa with a medieval private church called Abbazia di Santo Spirito, situated just between the Lake Maggiore shores and the Piedmont countryside.
Weddings taking place in only one location are becoming very popular and appreciated, as they allow the bride and groom to relax and fully enjoy the day, without the stress of running from one side to the other. As a photographer I really appreciate this kind of weddings because they leave me more time to document every moment and allow me to create a richer storytelling, being able to follow the bride on her way to the church, or to steal a few shots to the groom joking with his friends and easing the tension just before the ceremony.
Chiara and Daniele got inspired by the natural beauty of the Villa Giannone and planned a country chic wedding followed by a super funny party. I started with the getting ready pictures in the intimacy of the historical rooms, and I felt their emotion and that bit of tension that accompanies such an intense moment. Then I observed their meeting at the altar, binding their hands and their eyes with a complicity that touched my heart. Looking at them you can really see two souls that have became one.
During the wedding season I travel a lot around Italy and Europe, each time discovering beautiful places, but when I'm photographing close to home I think I'm very blessed, I live in a wonderful place! Here you breathe everywhere the charme of an historical villa, and I hope that, through these images, you can also breathe a little of that enchanting atmosphere, falling in love with this spouses as I did that day.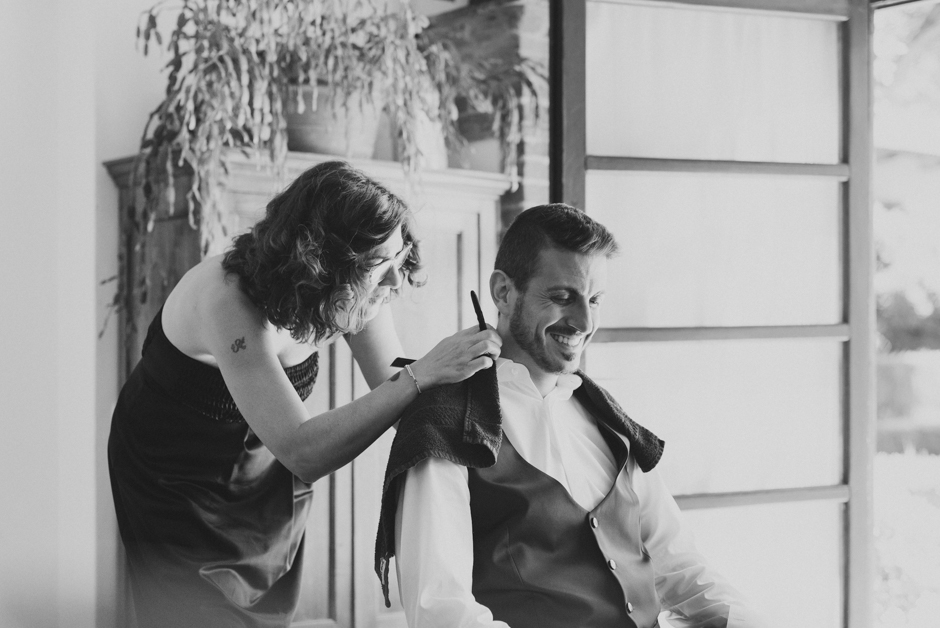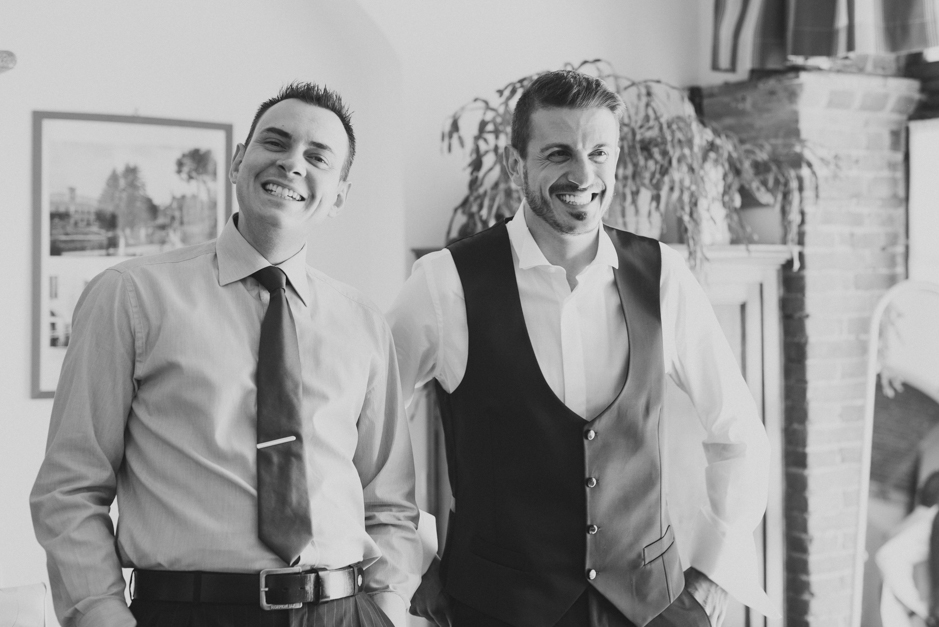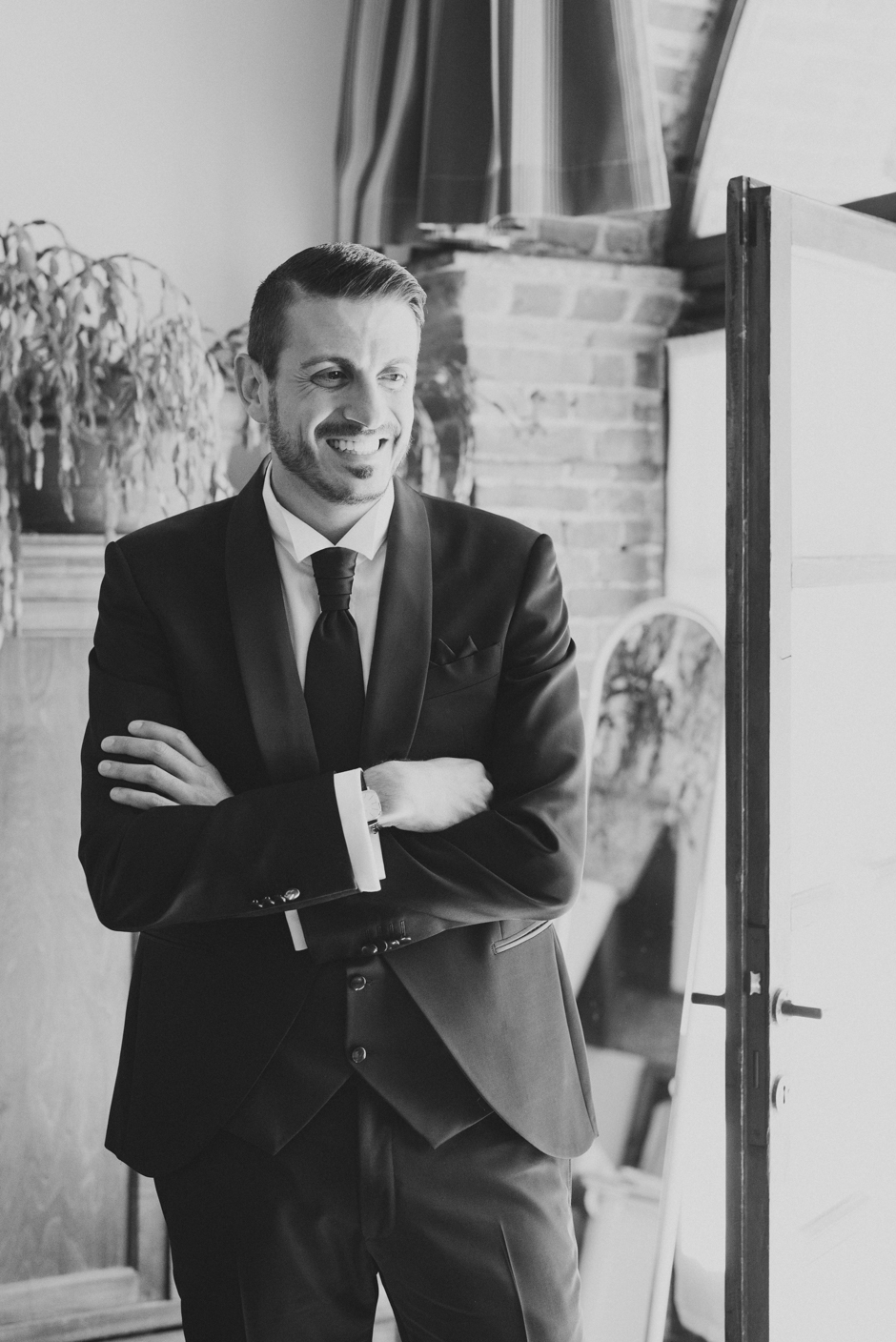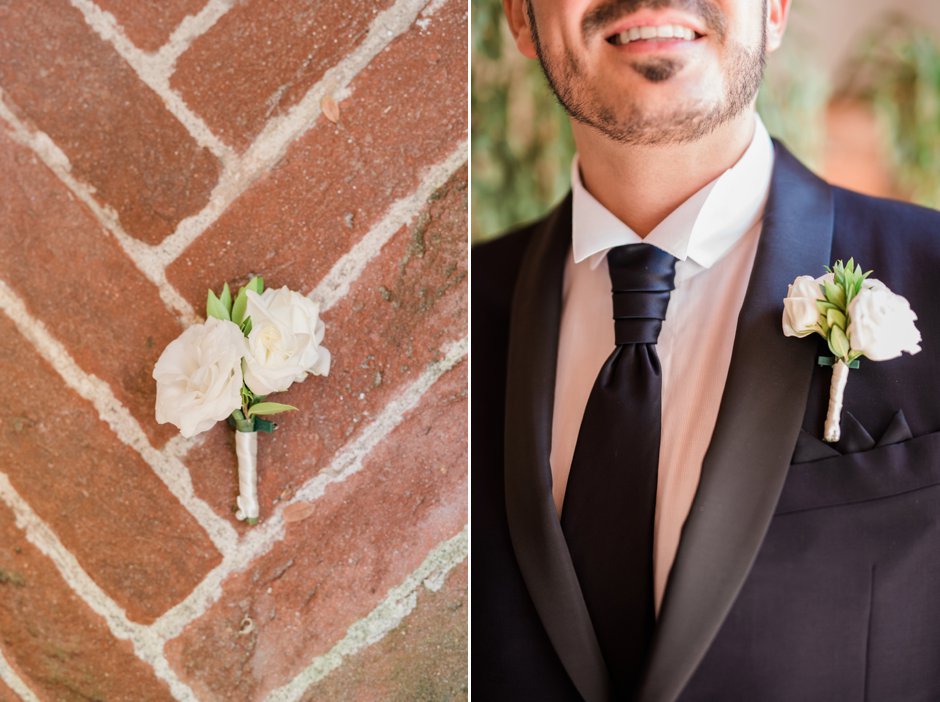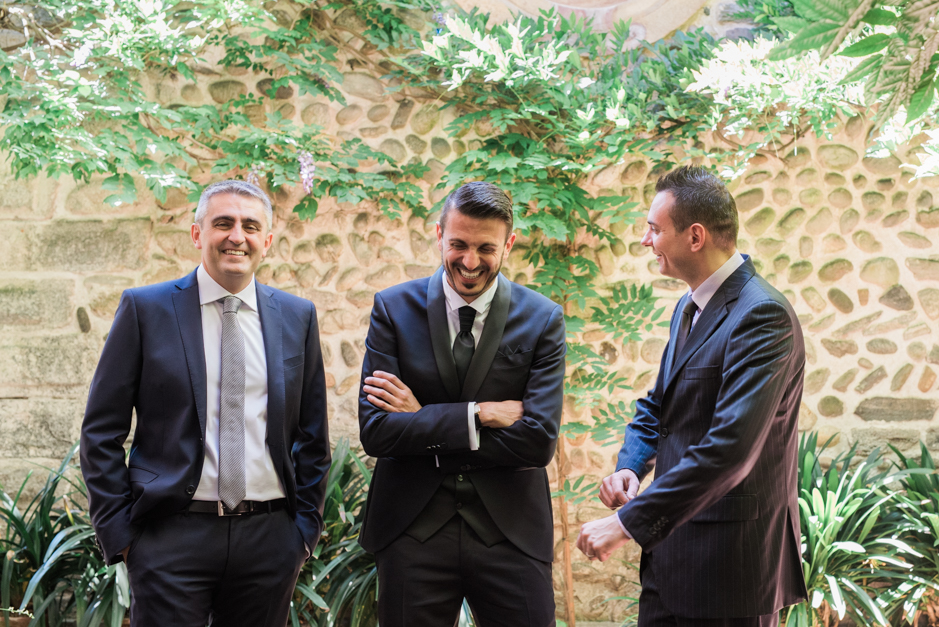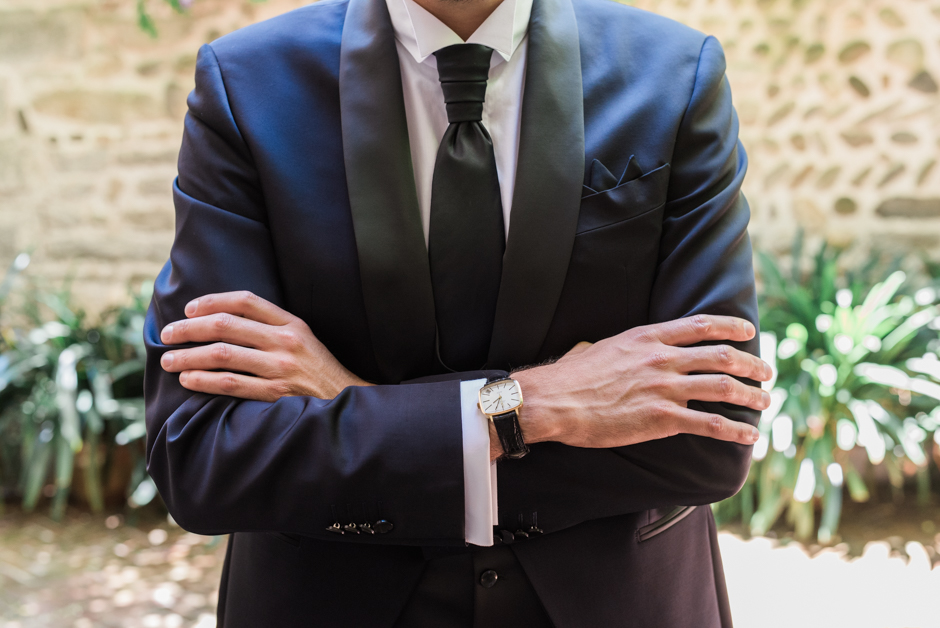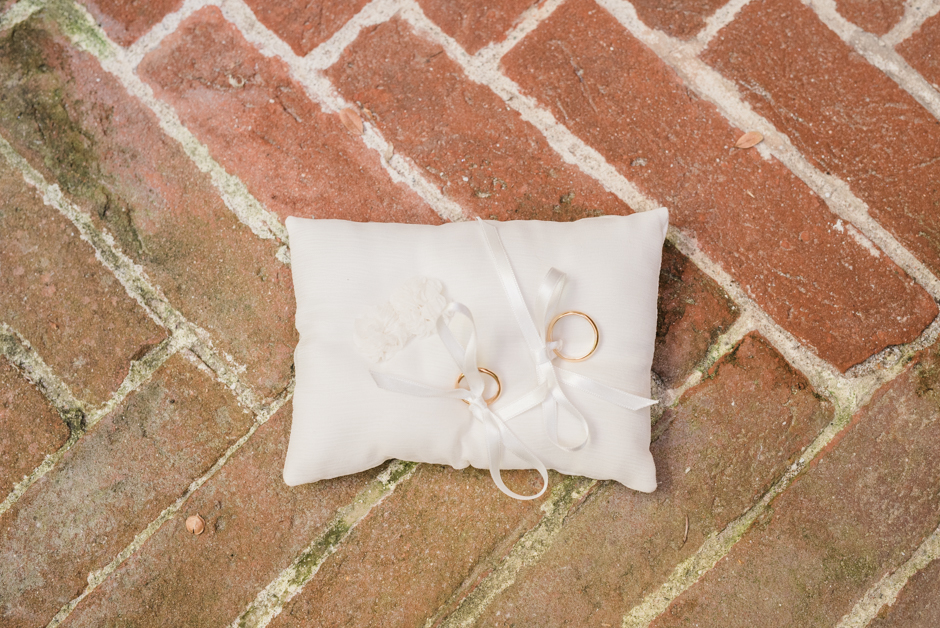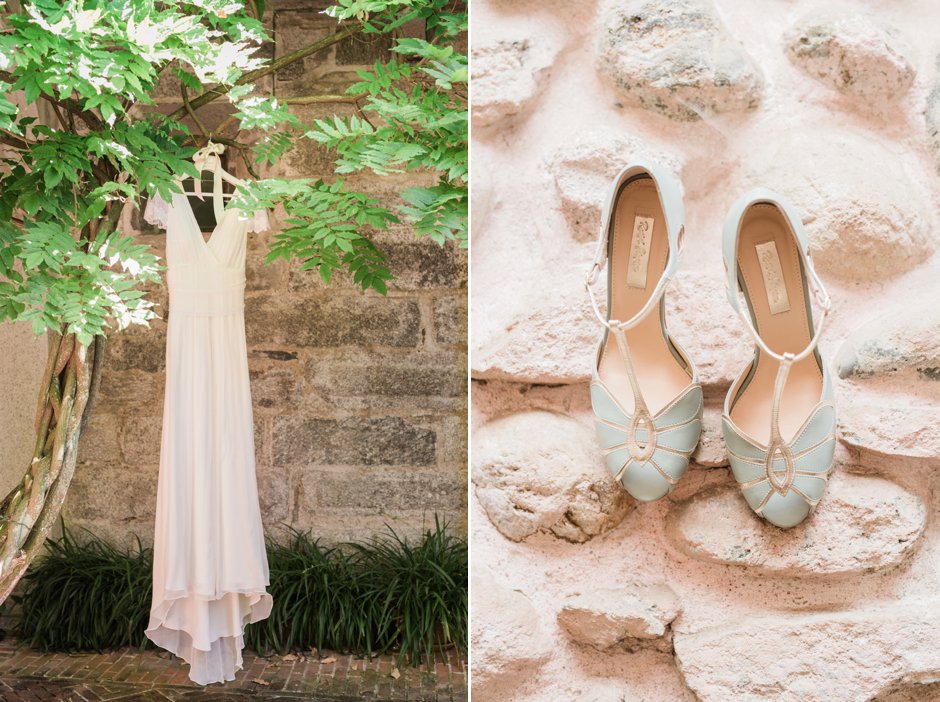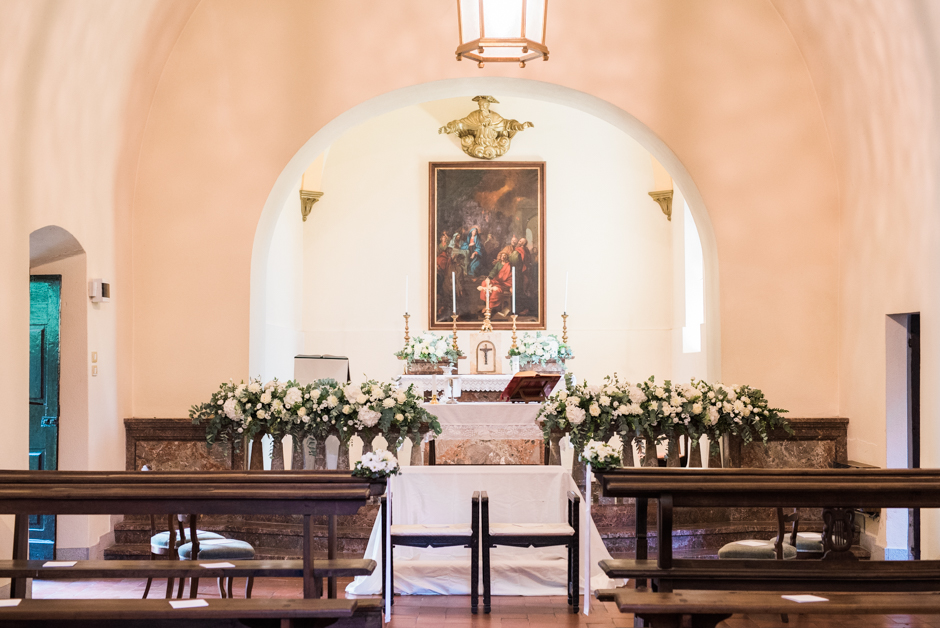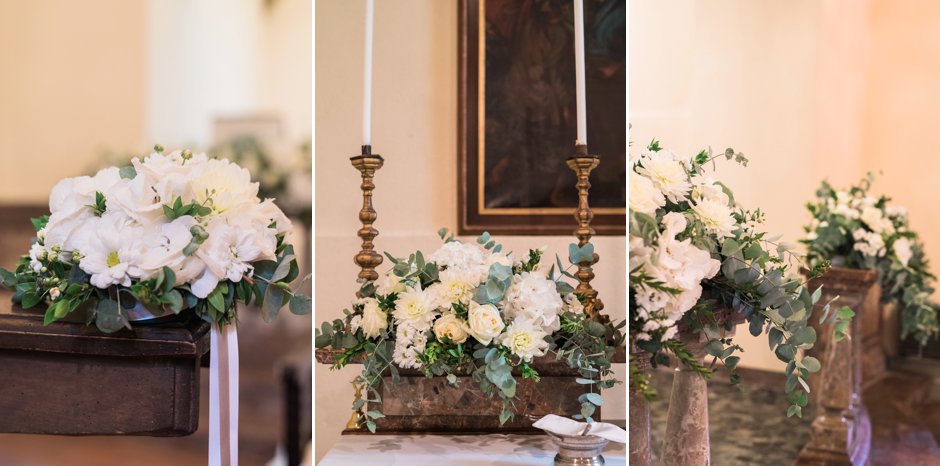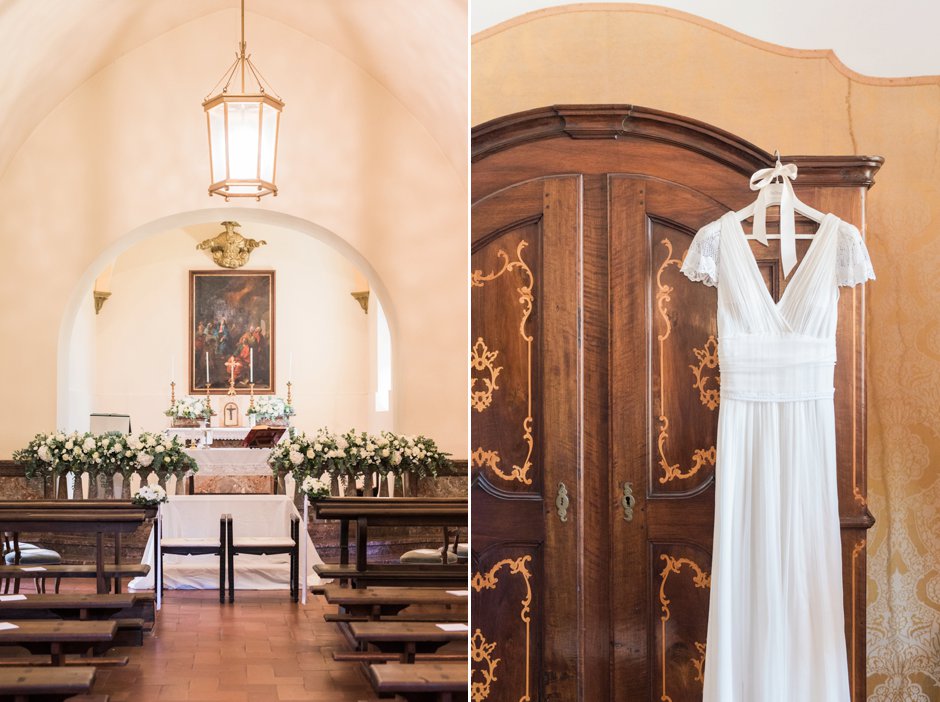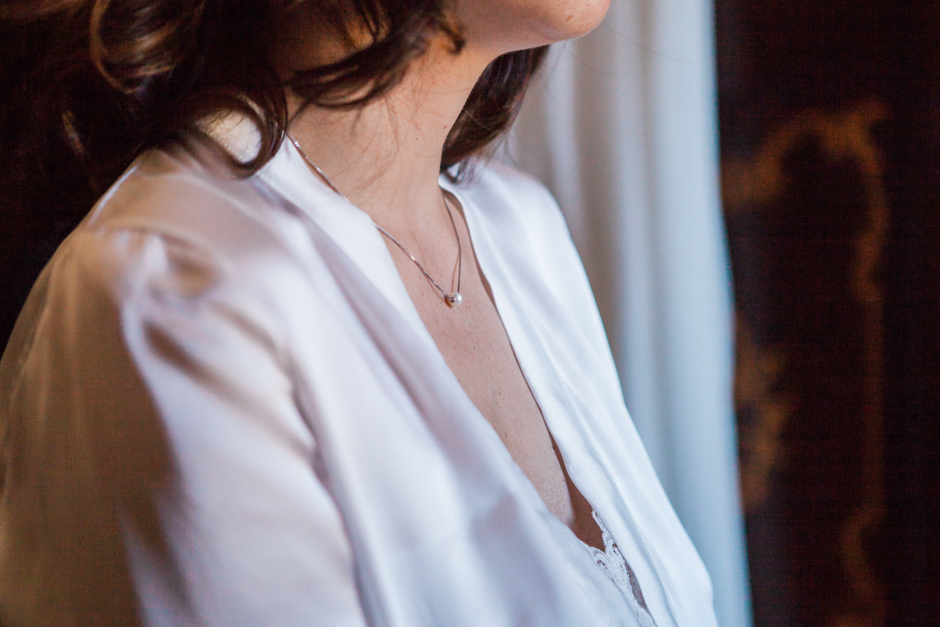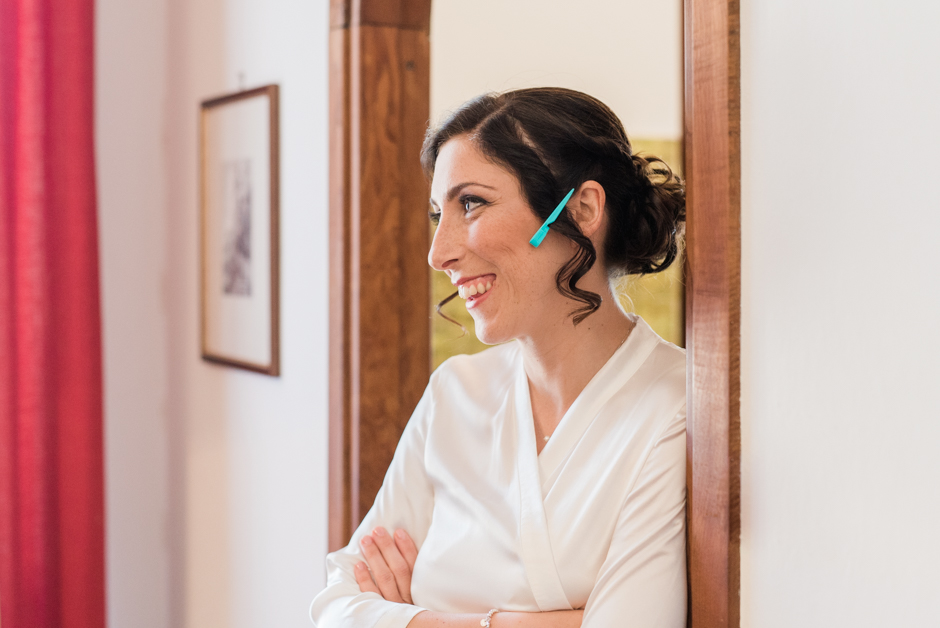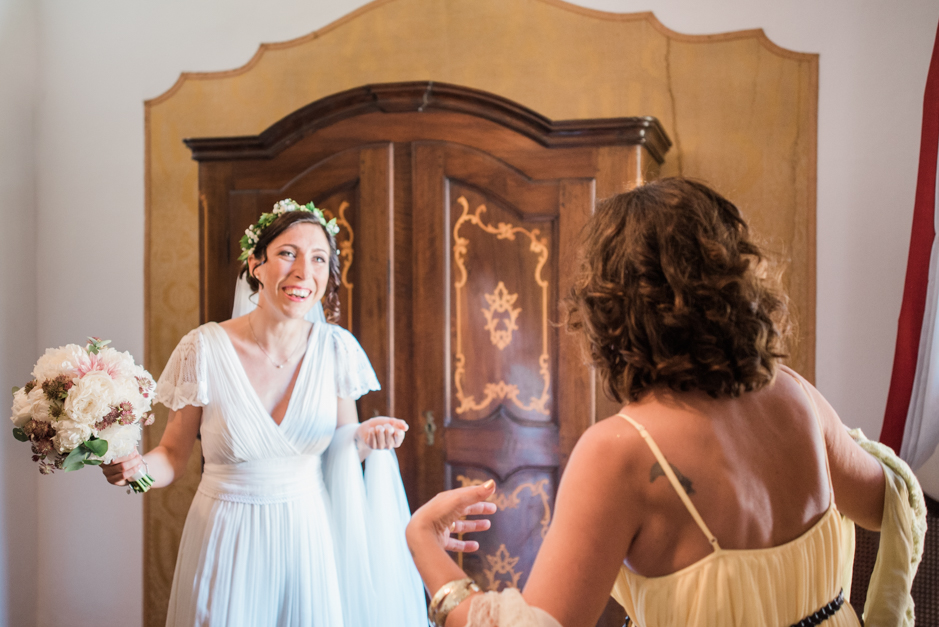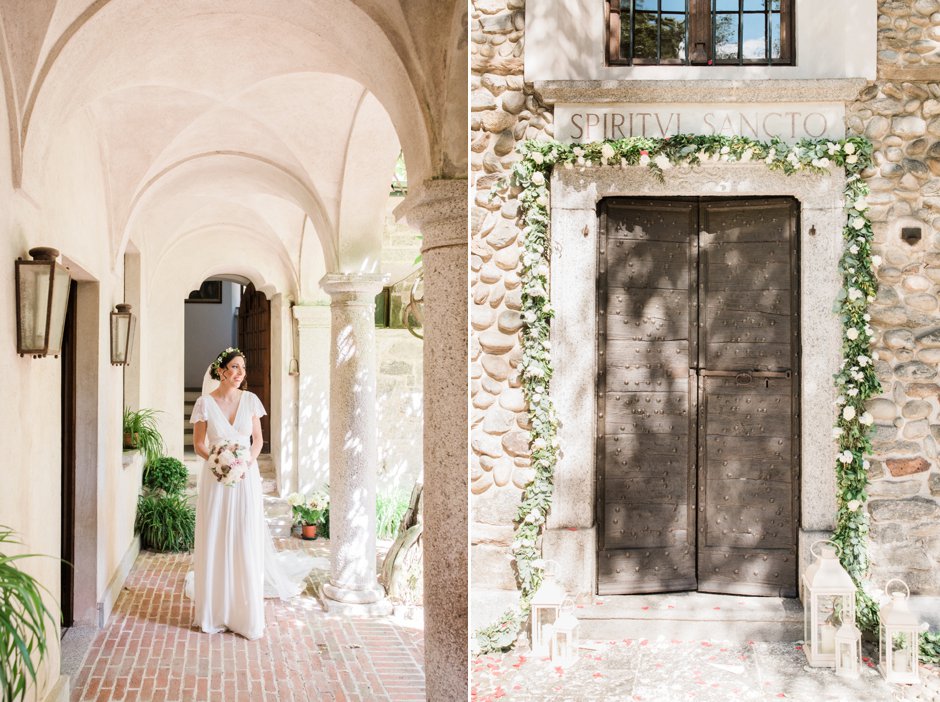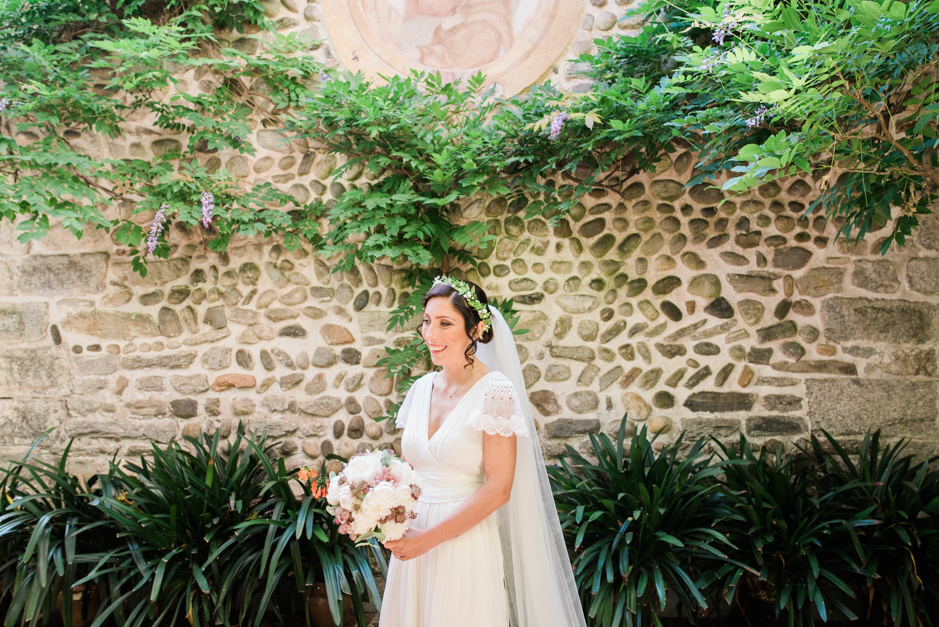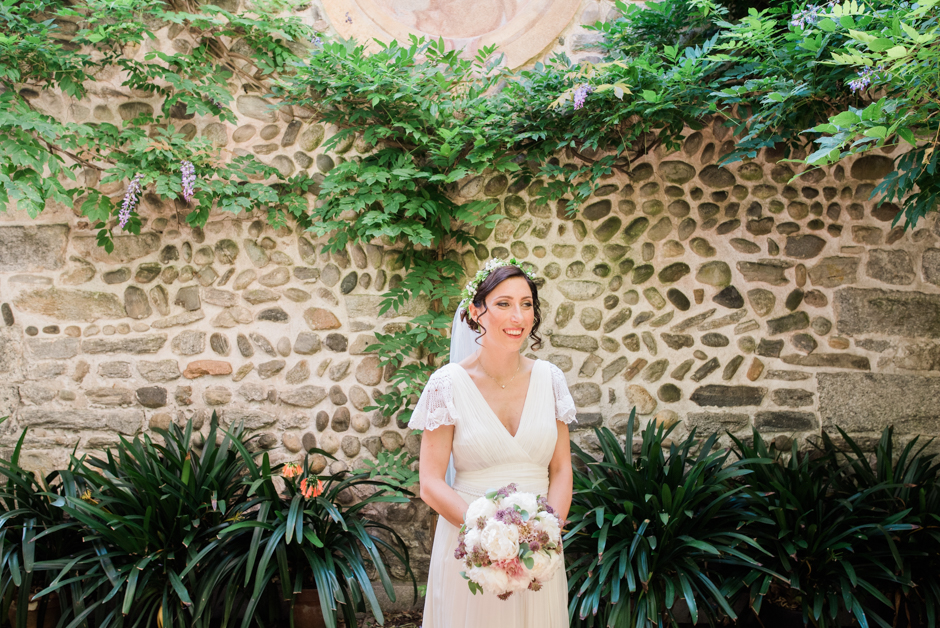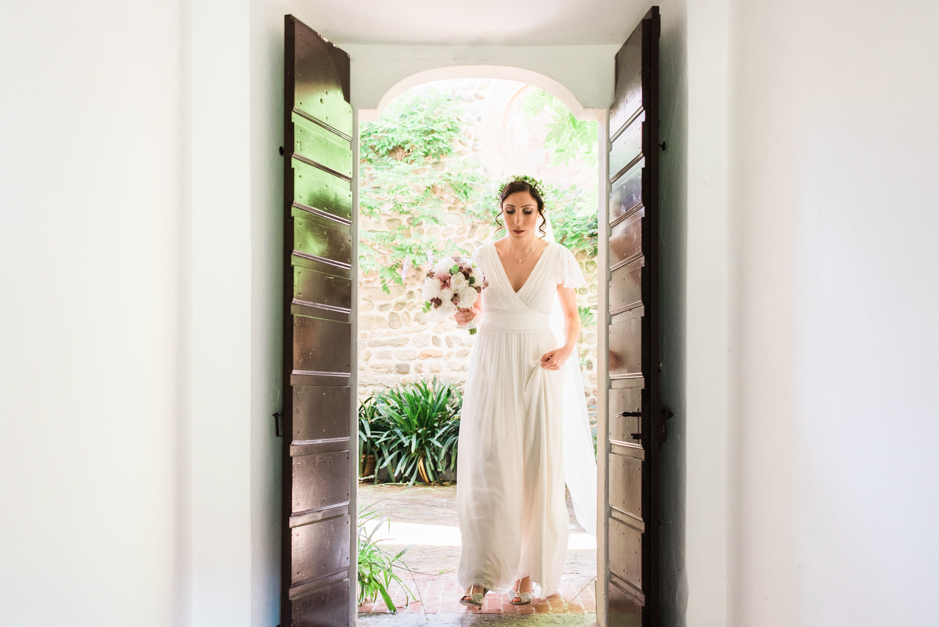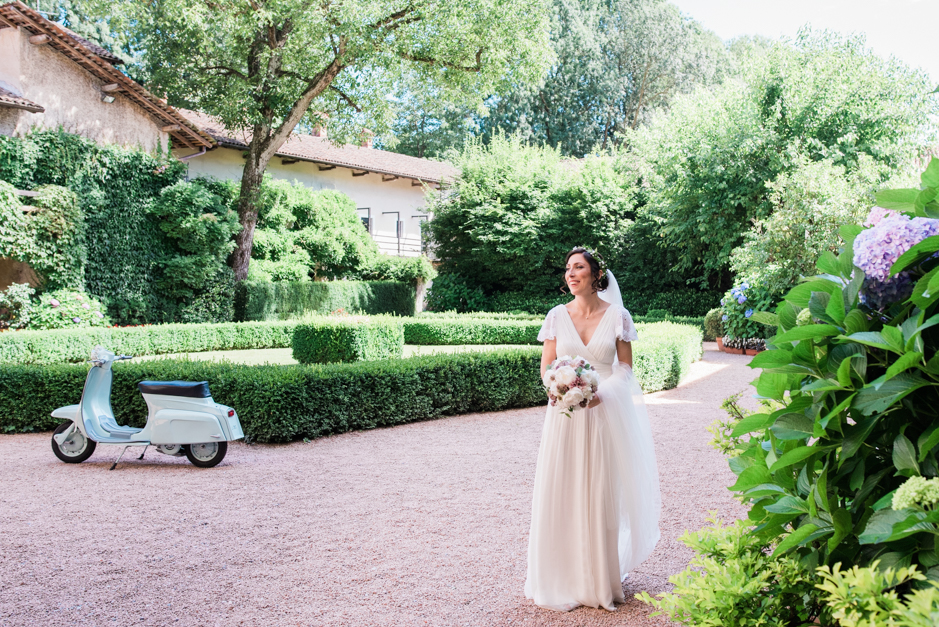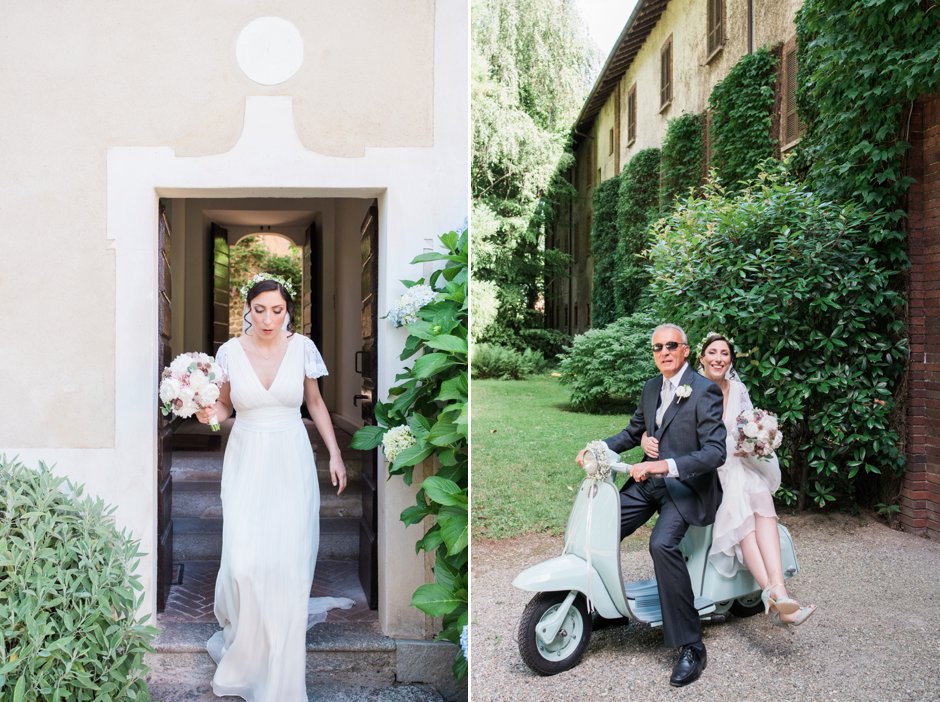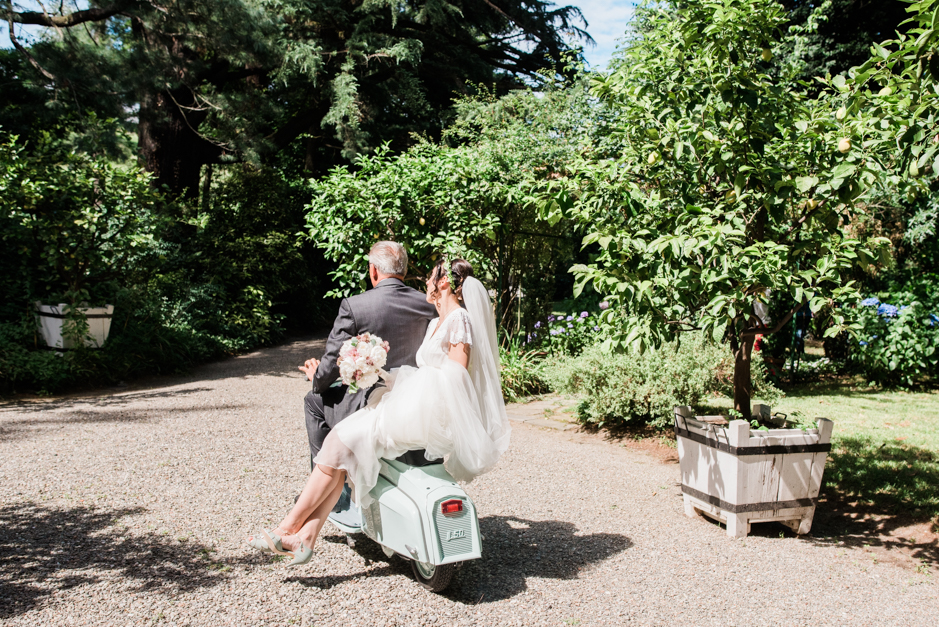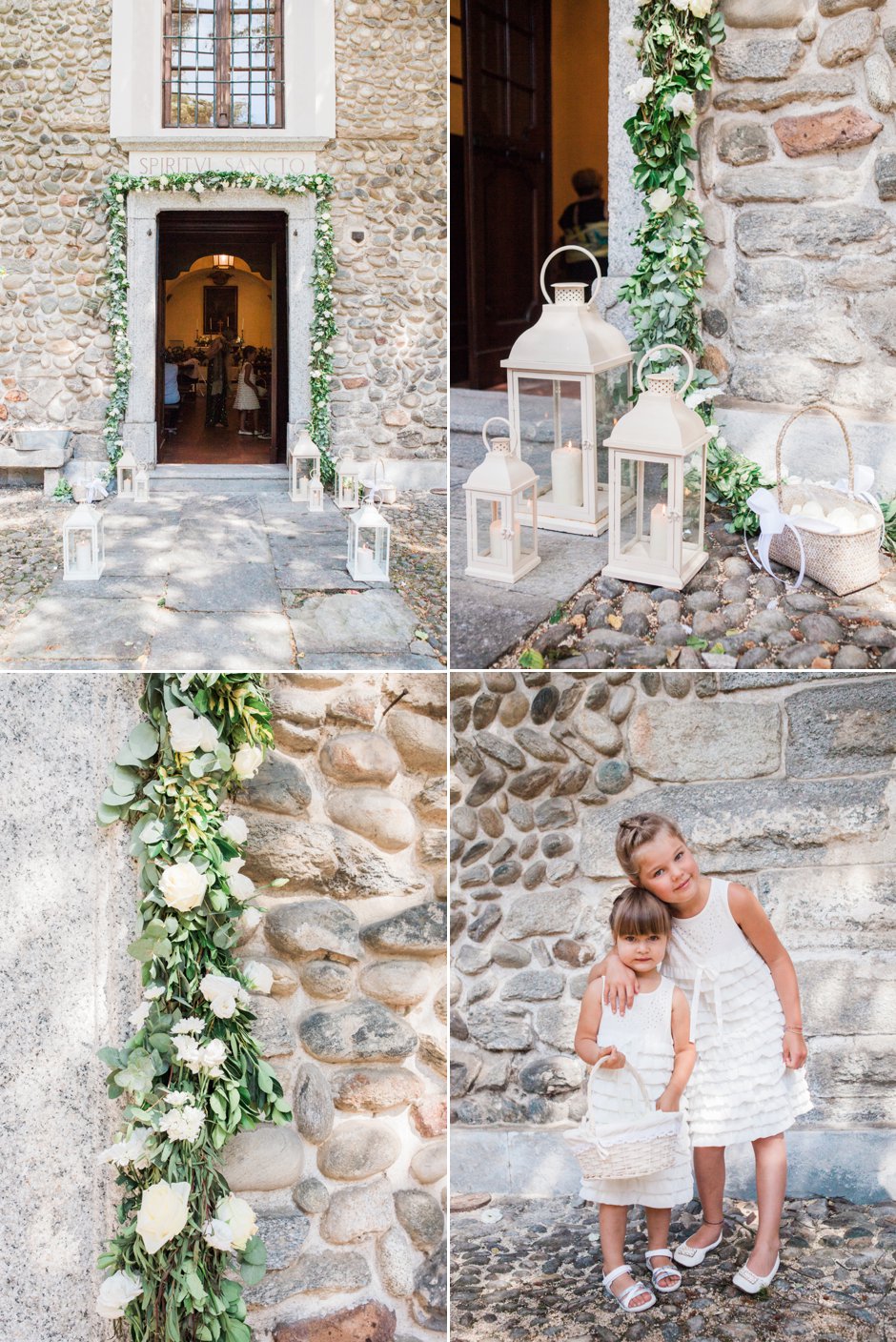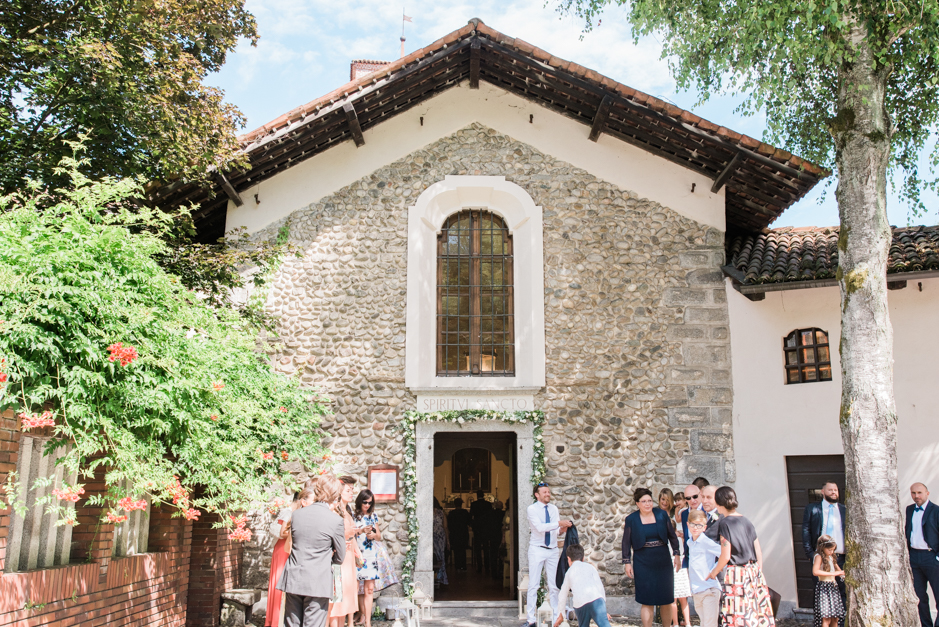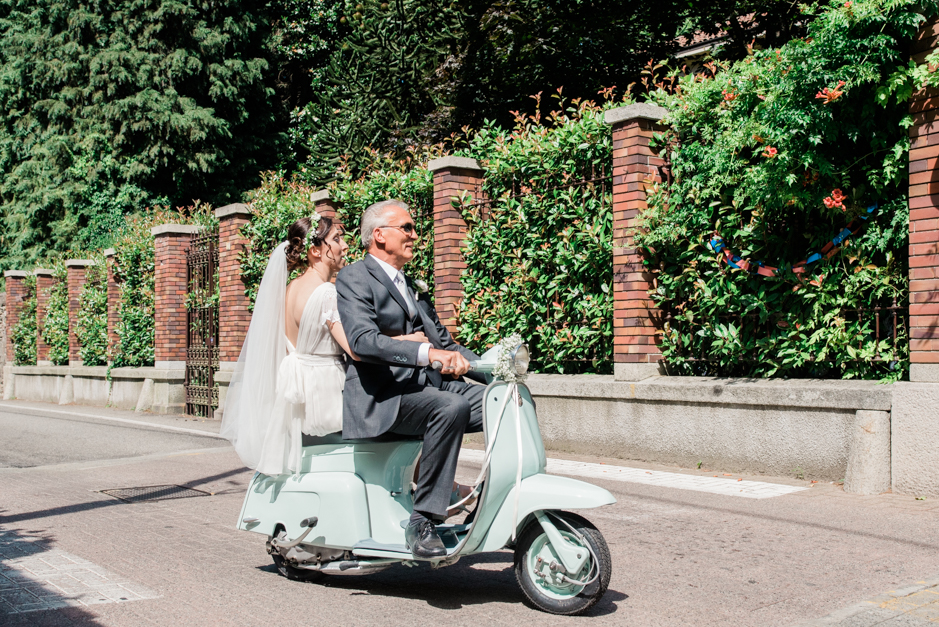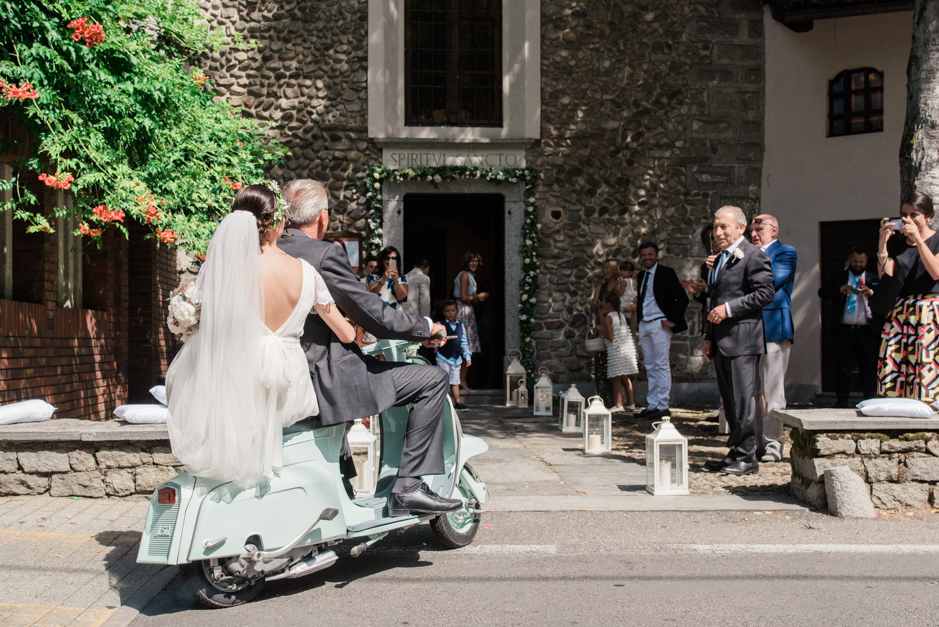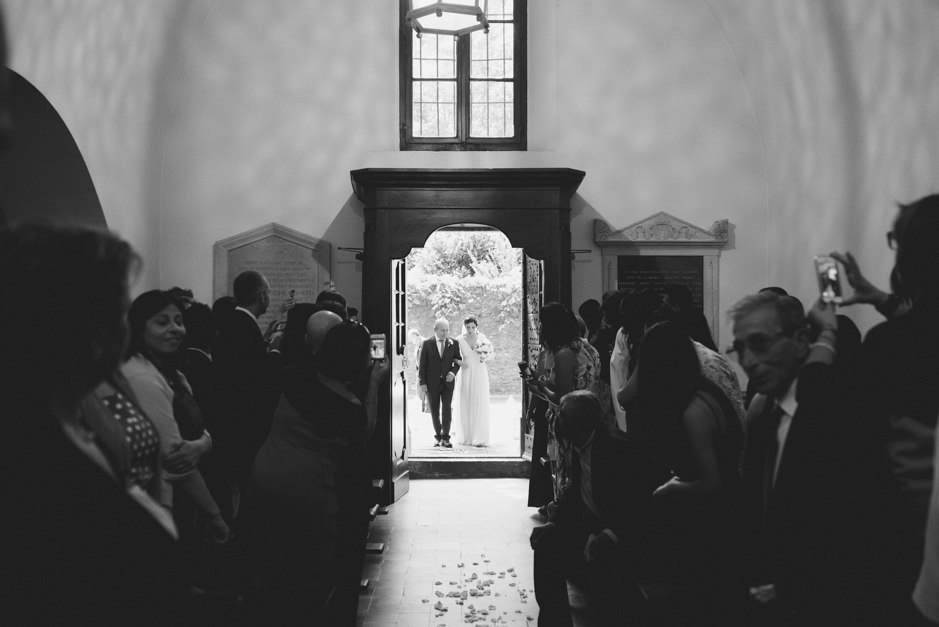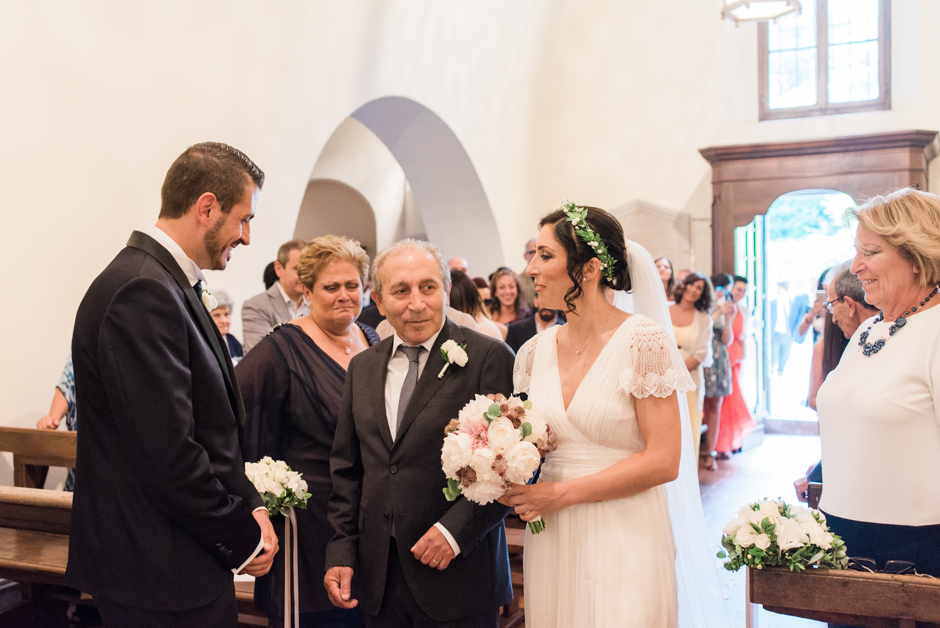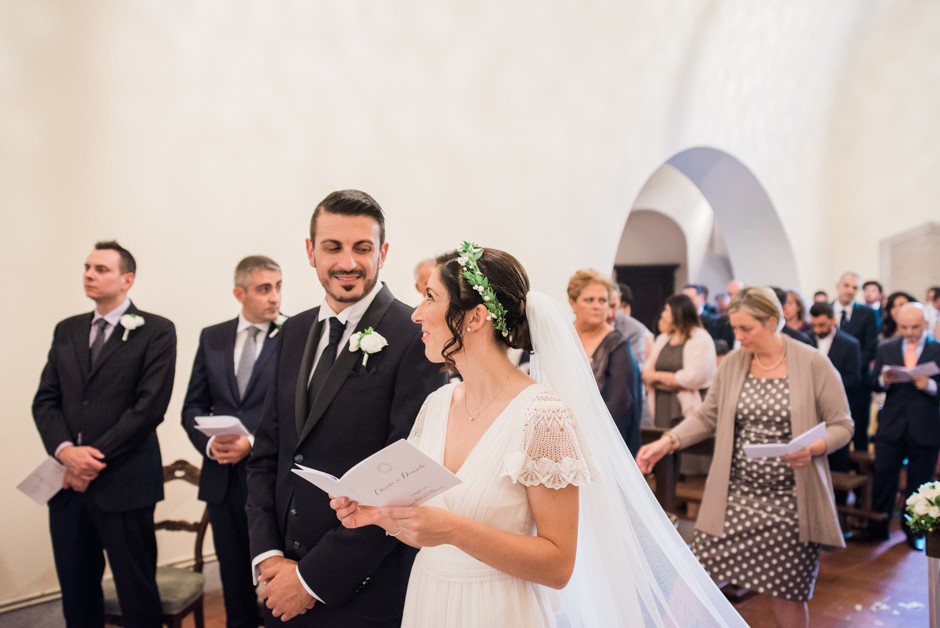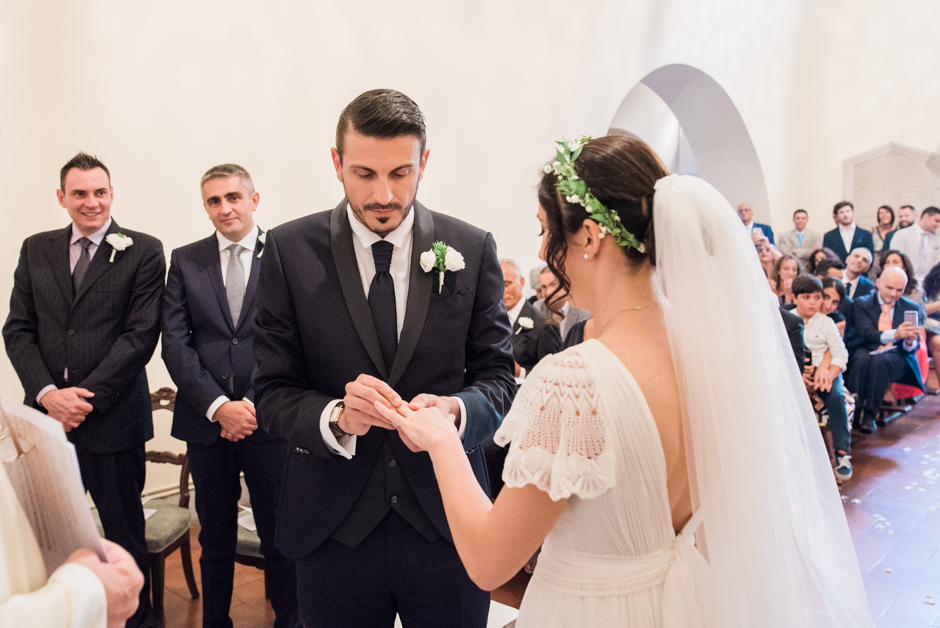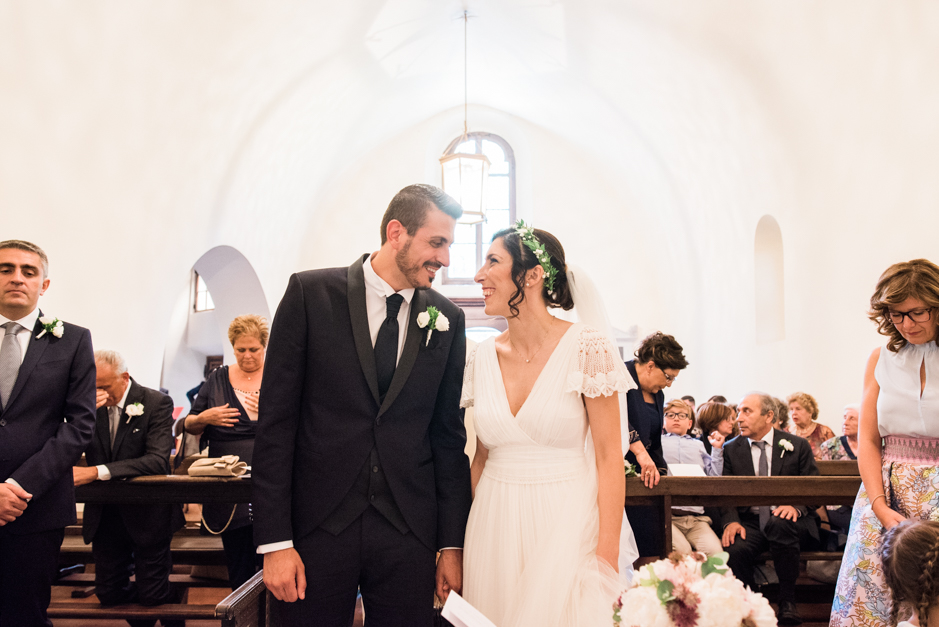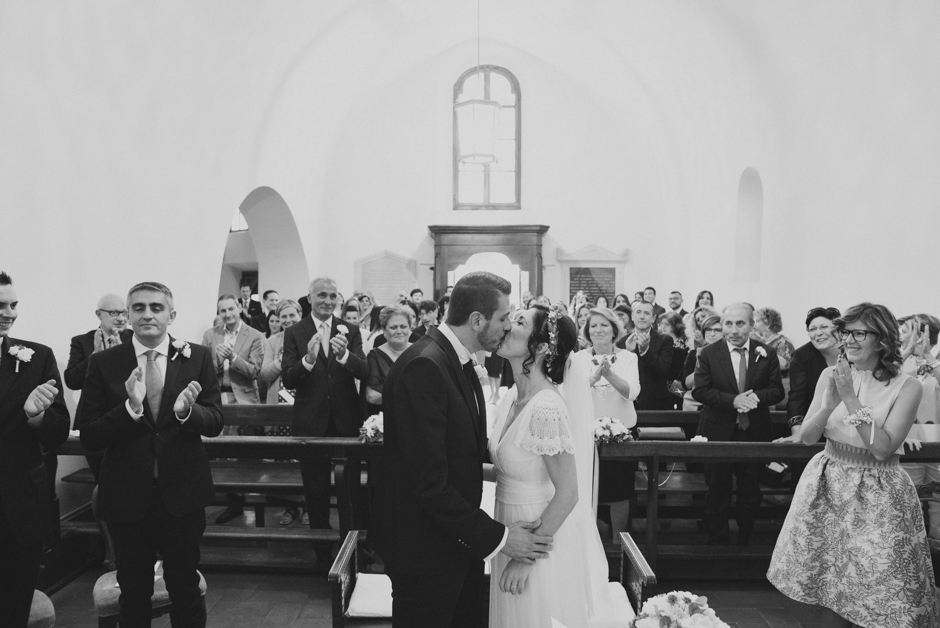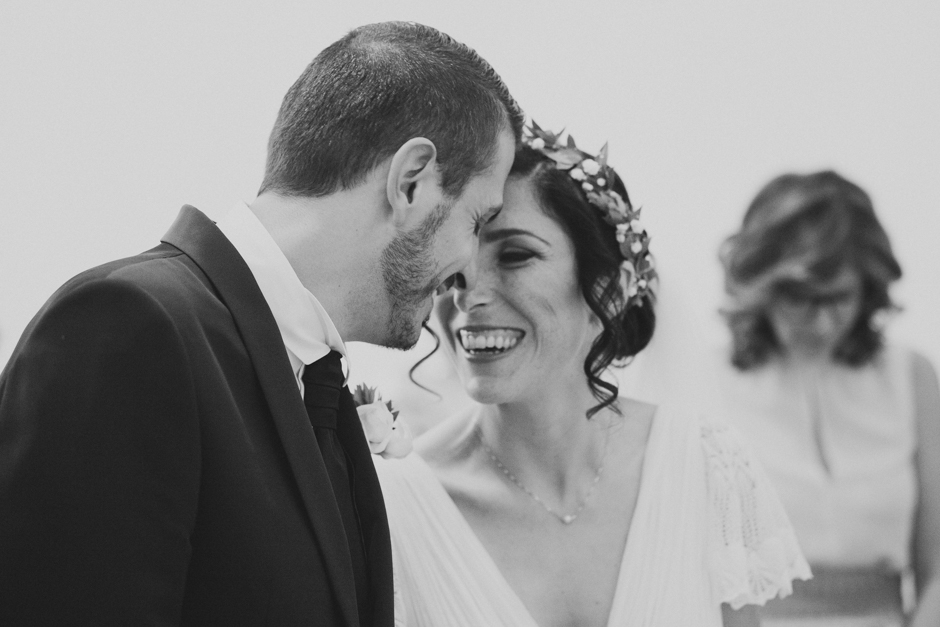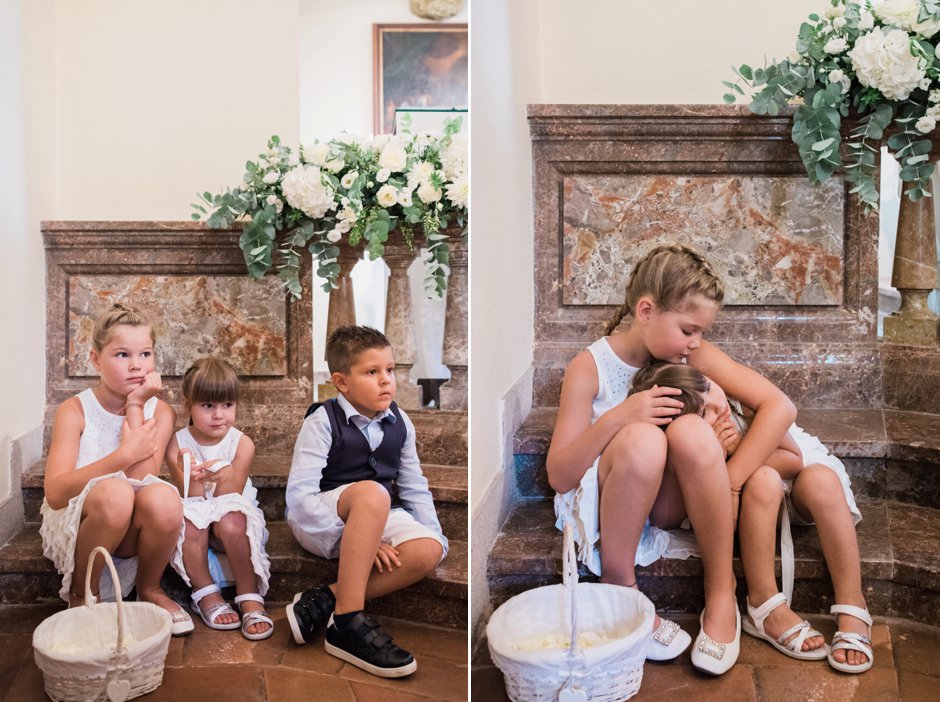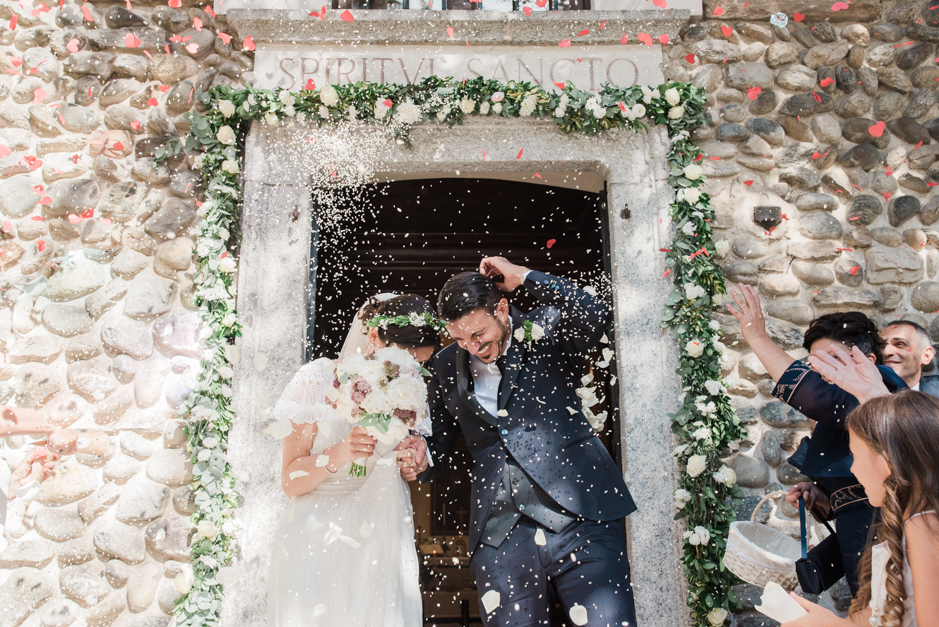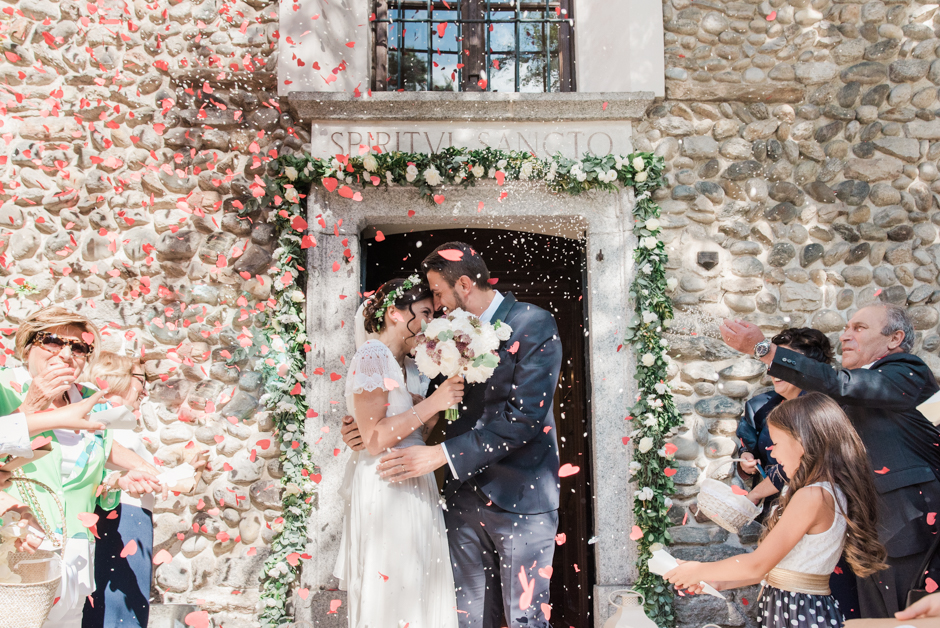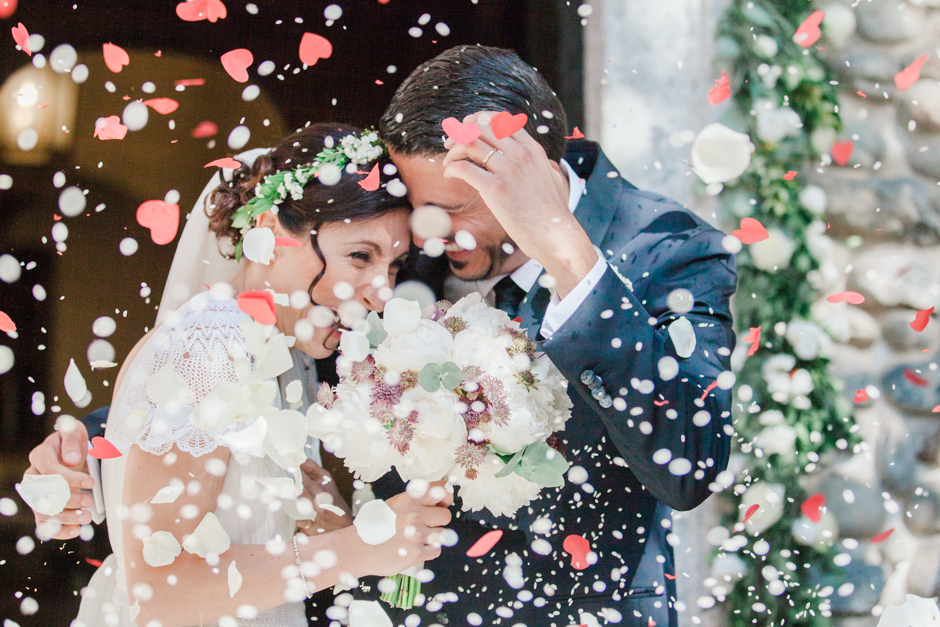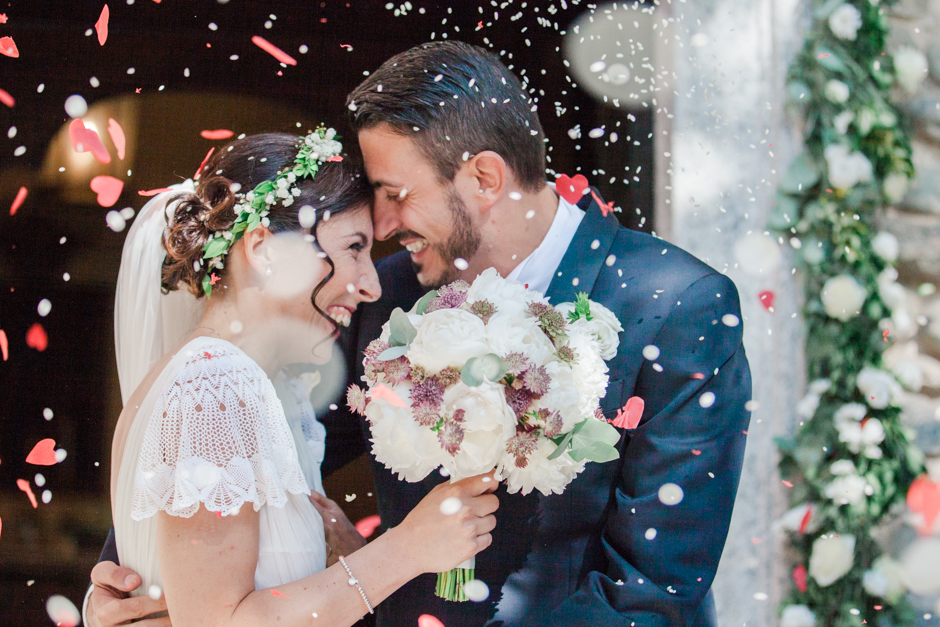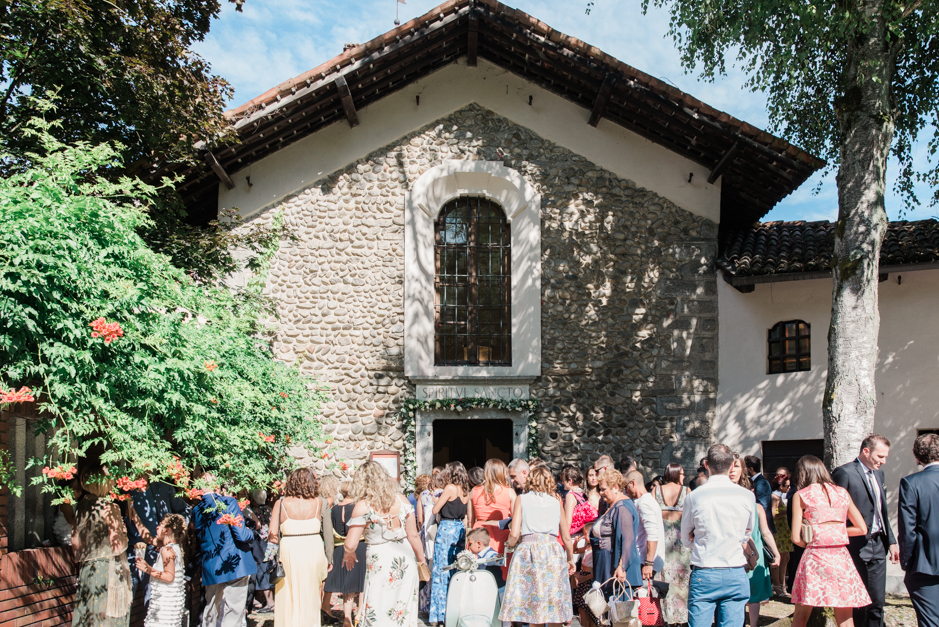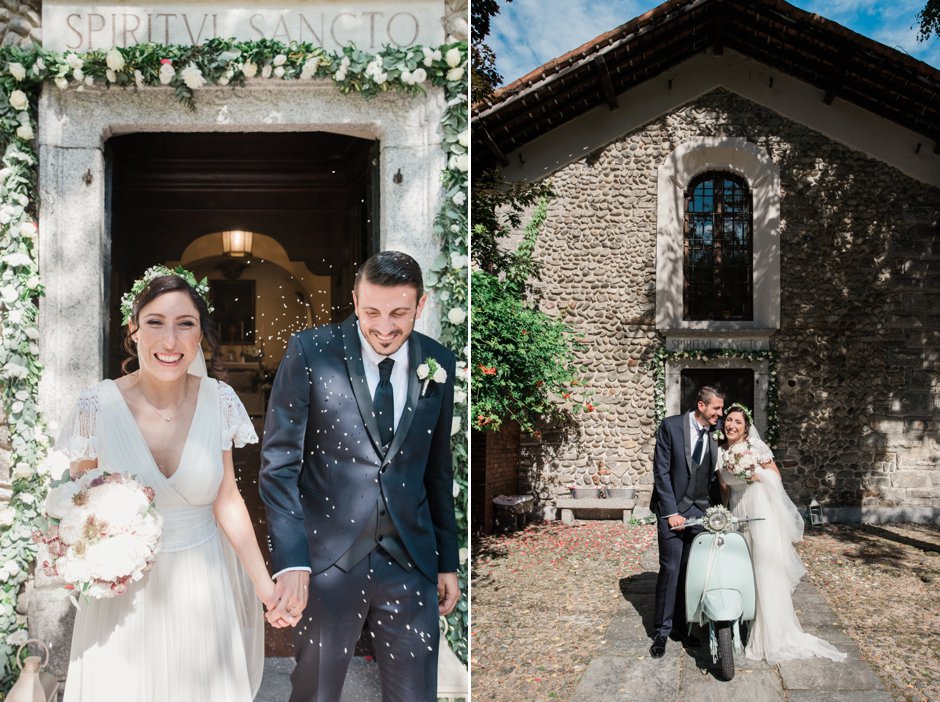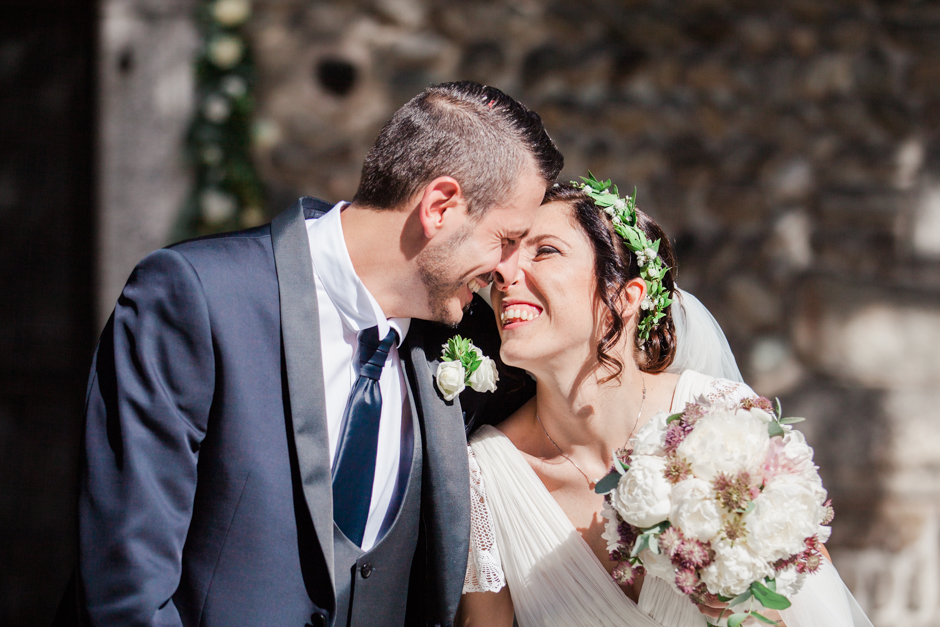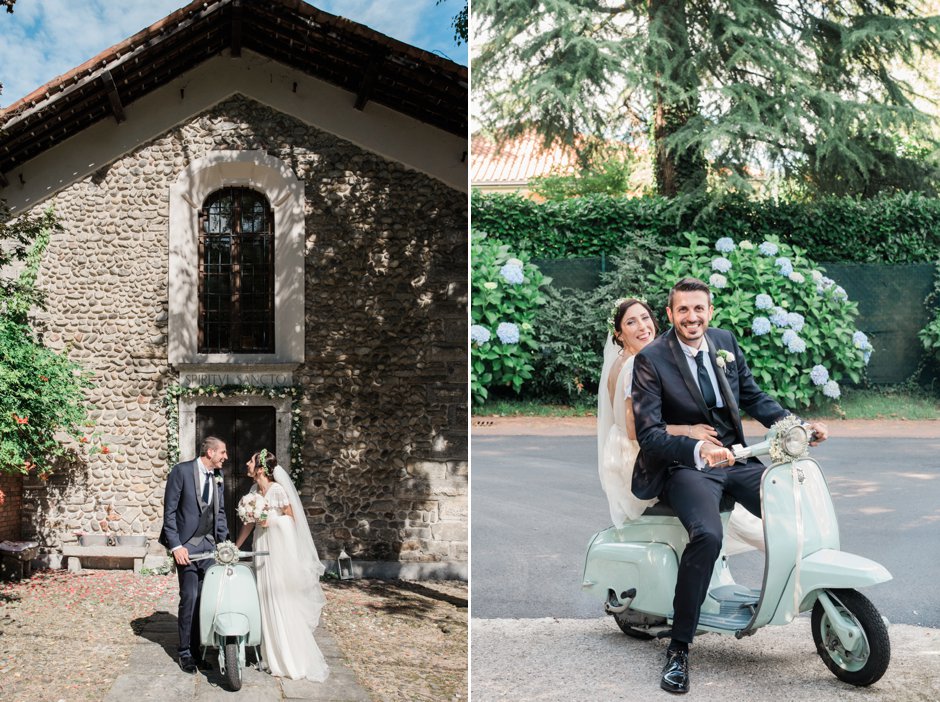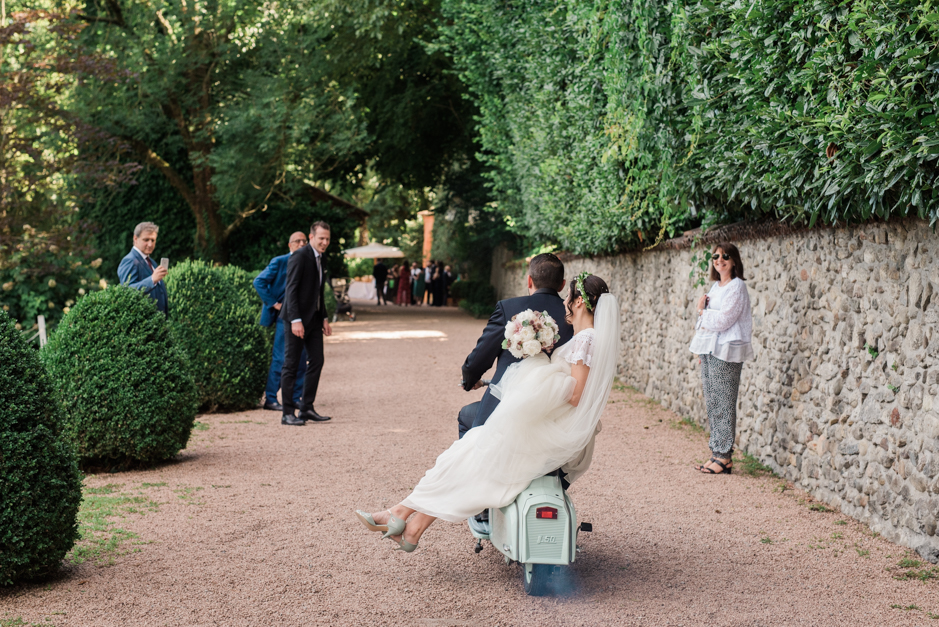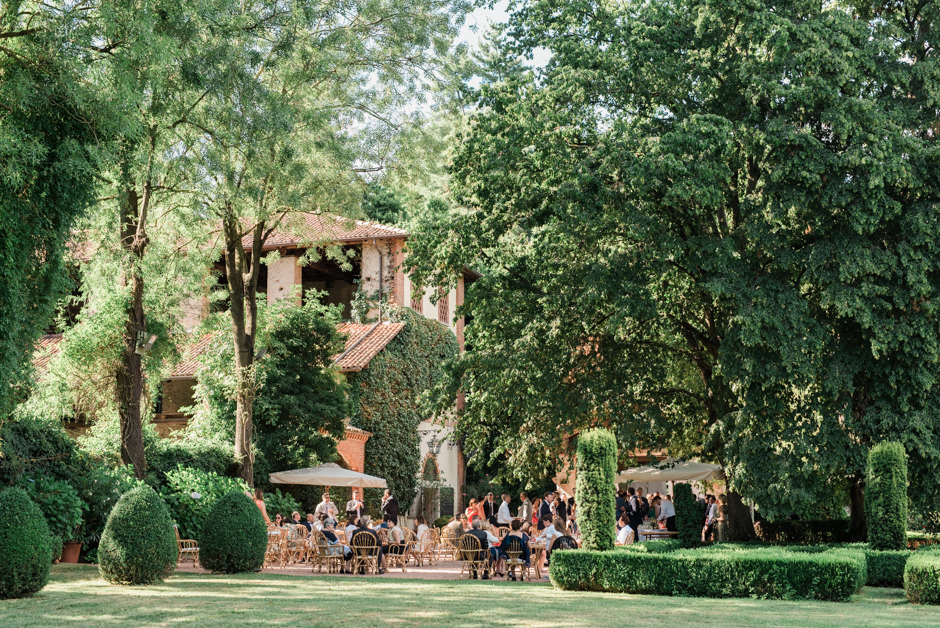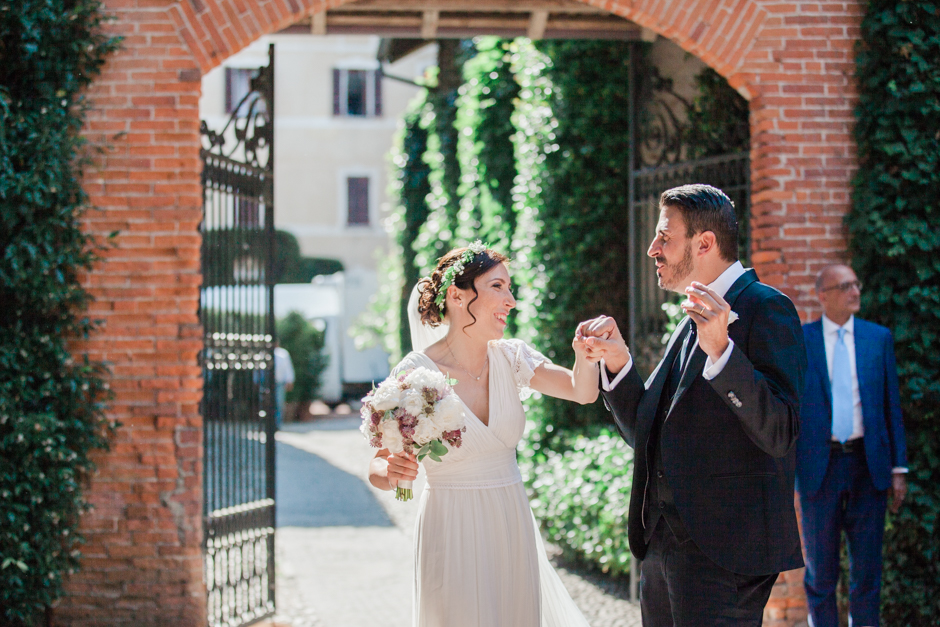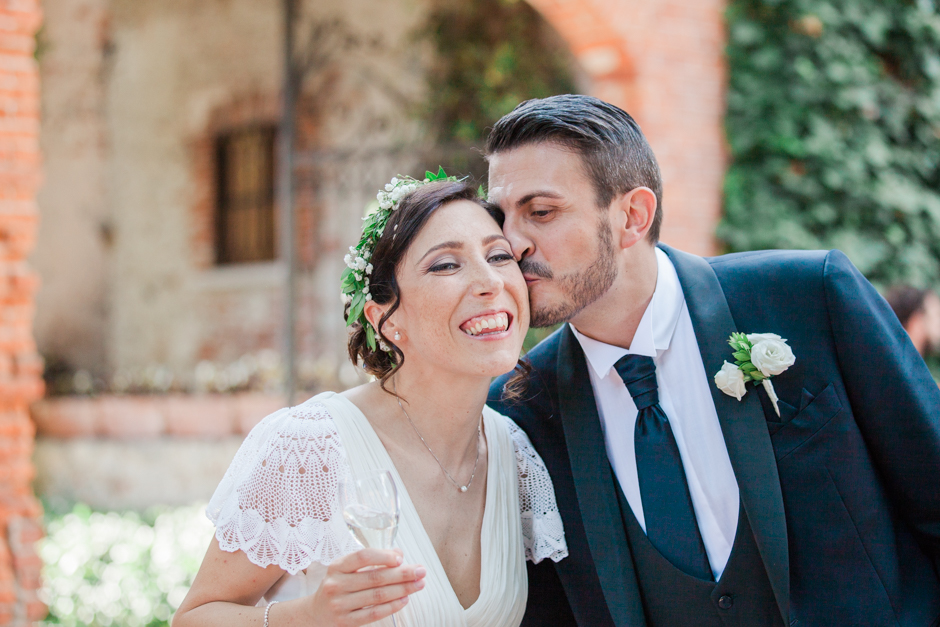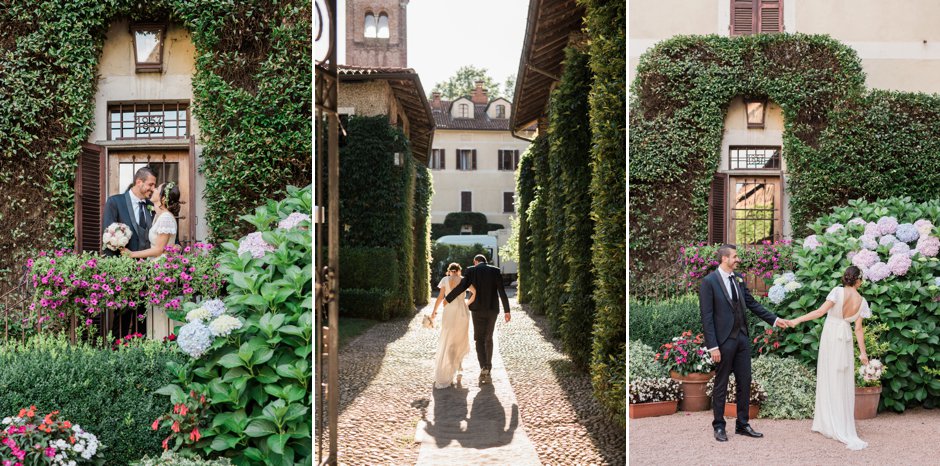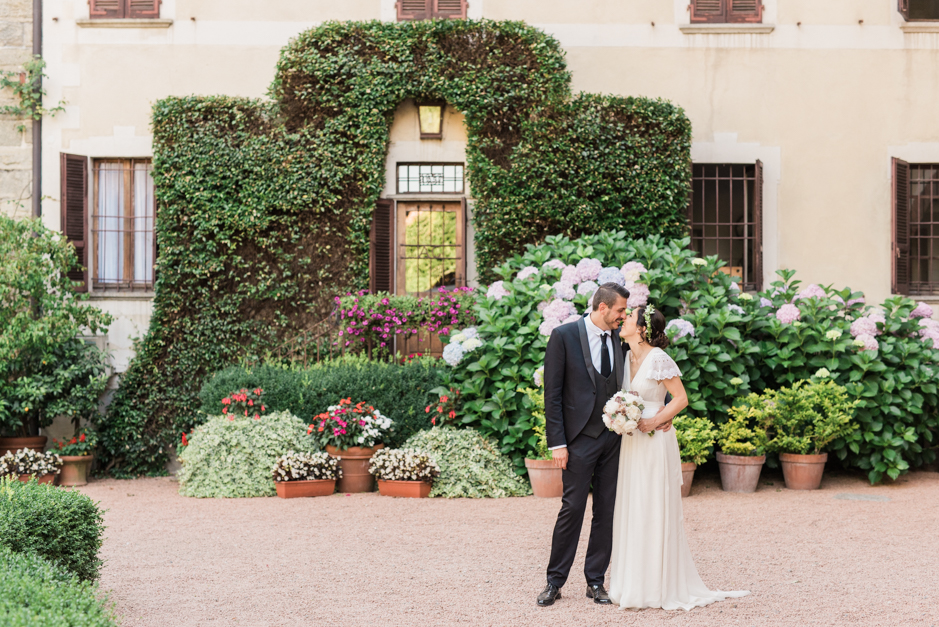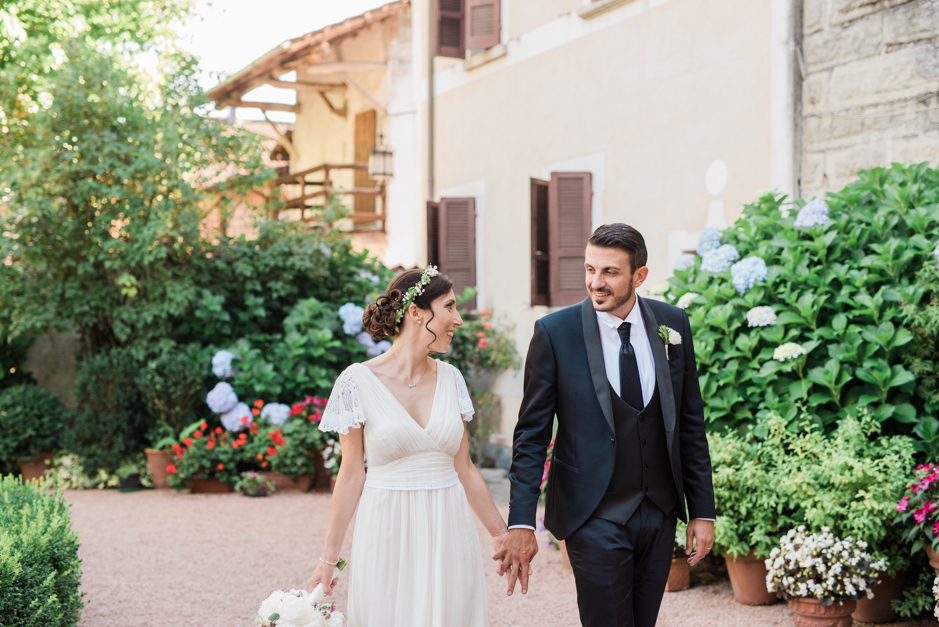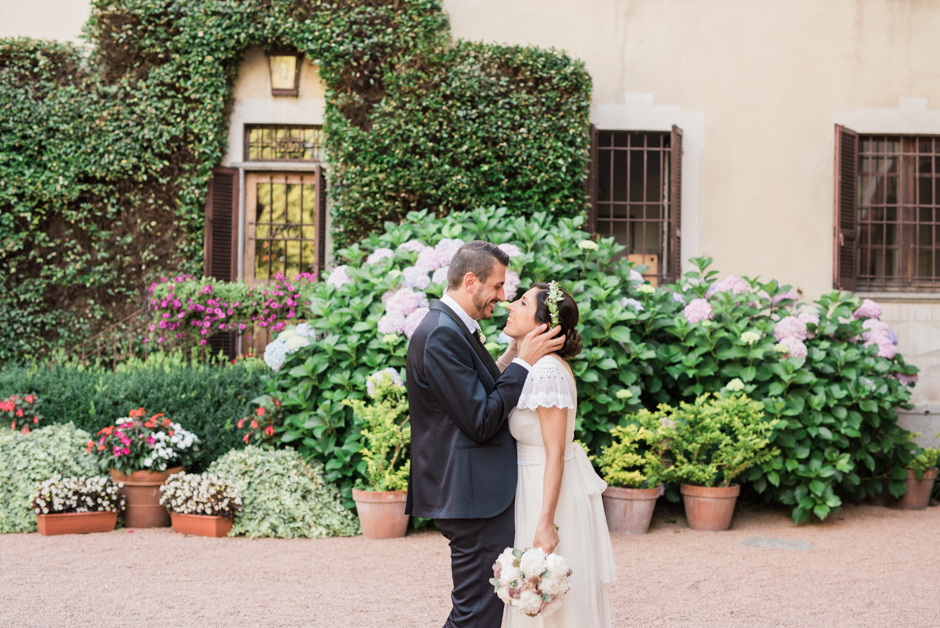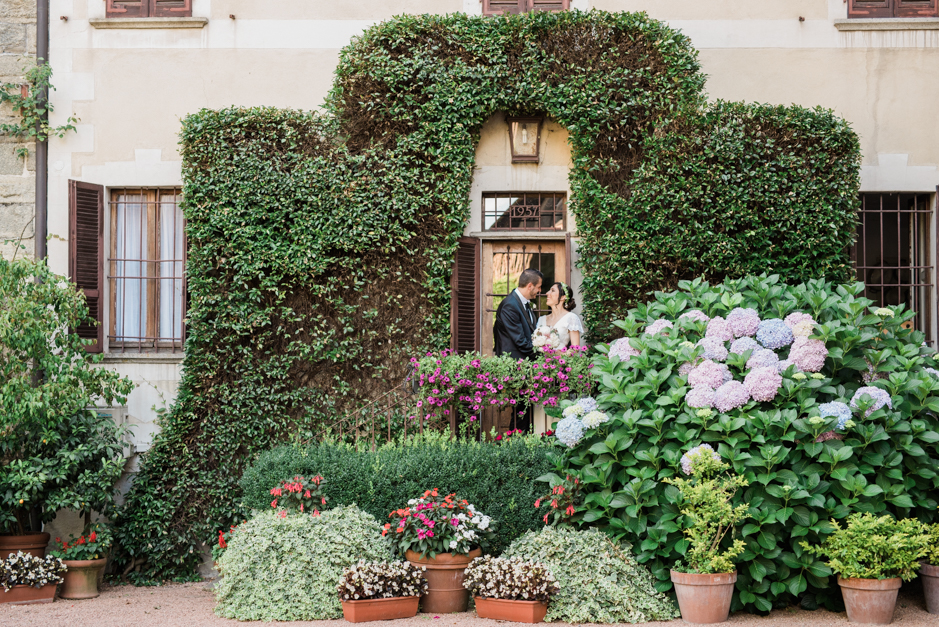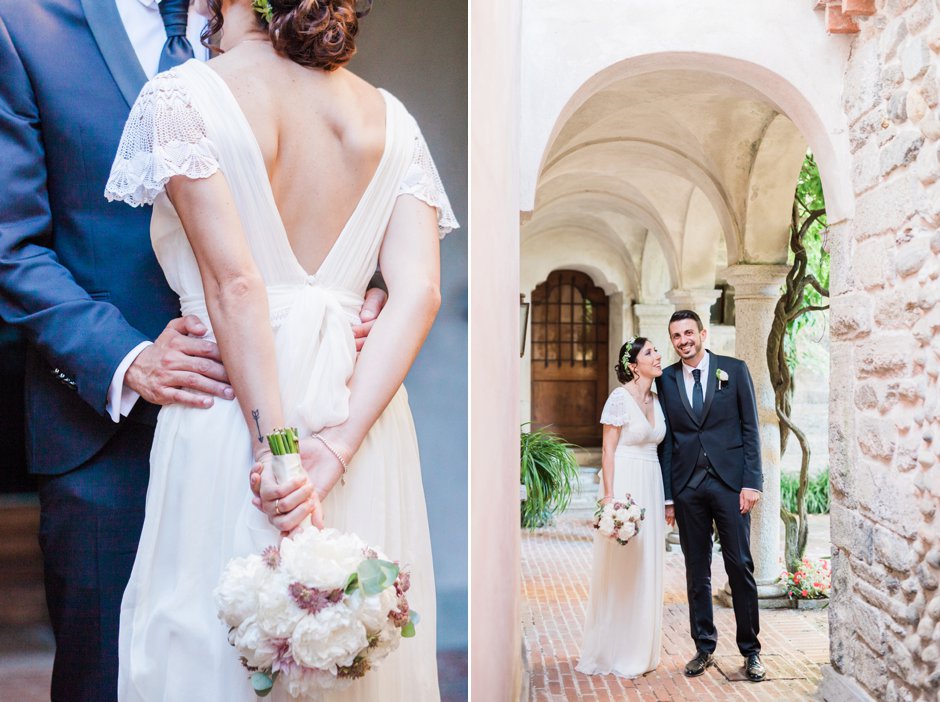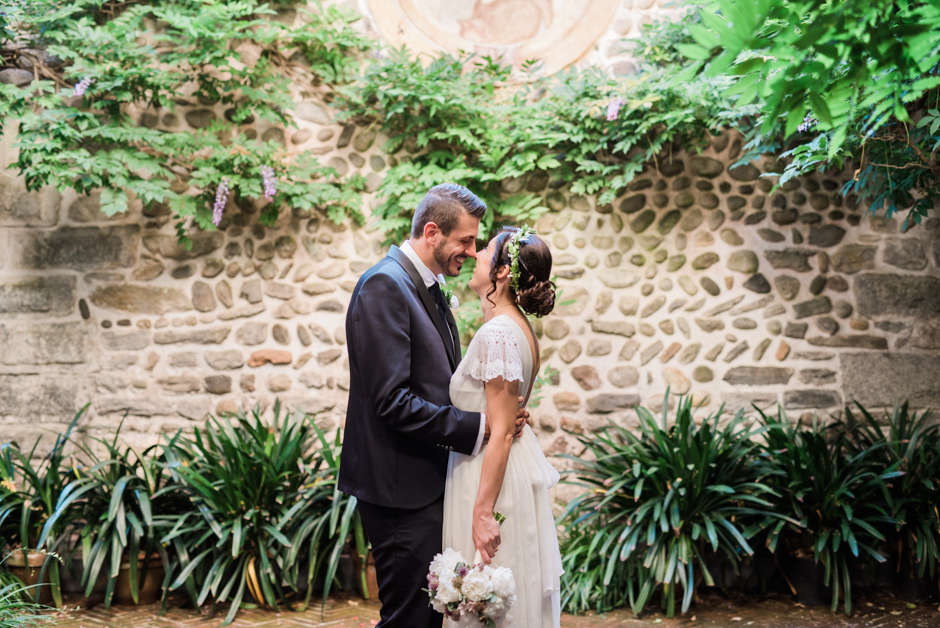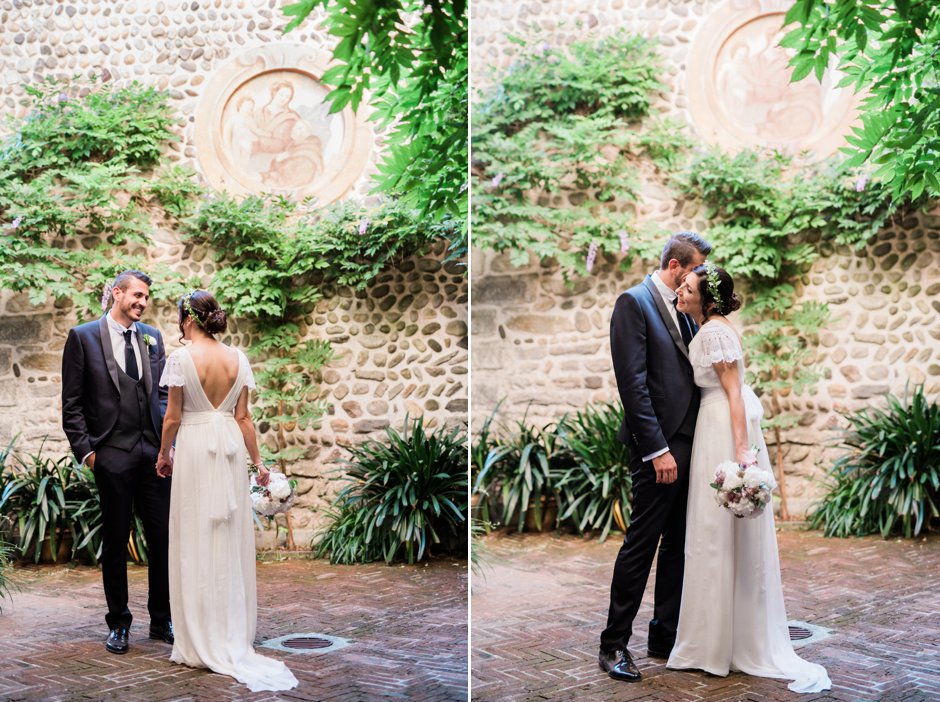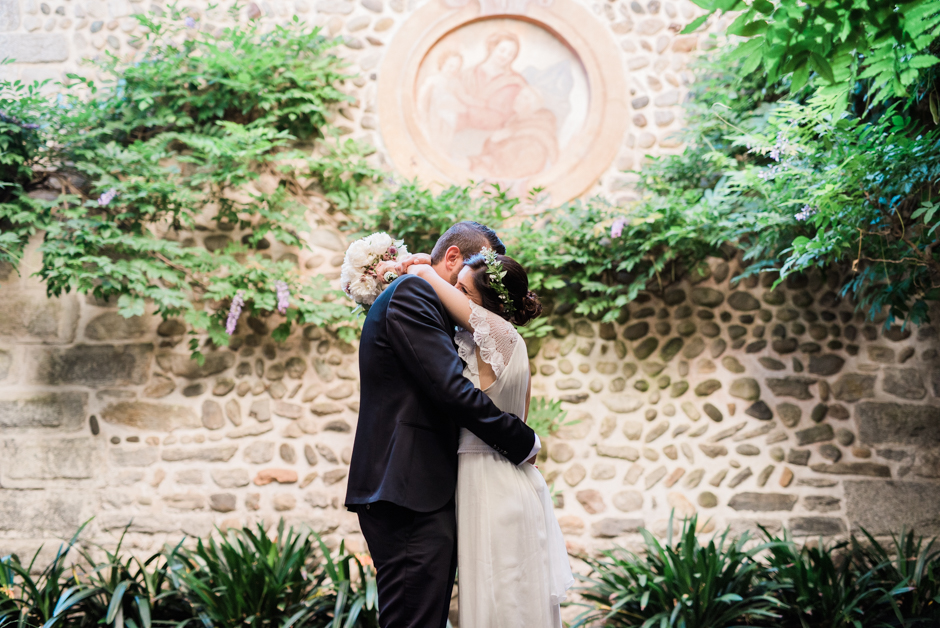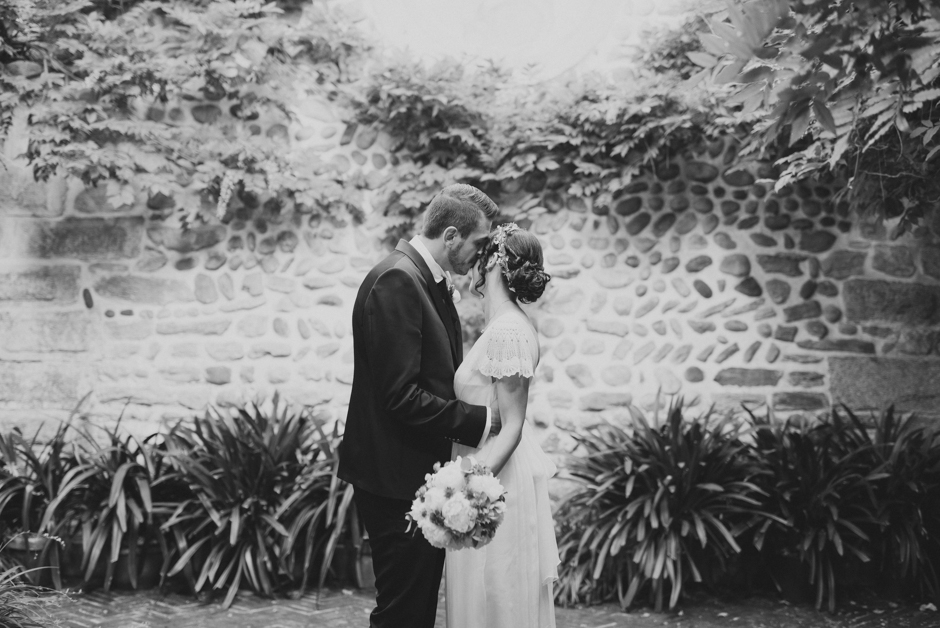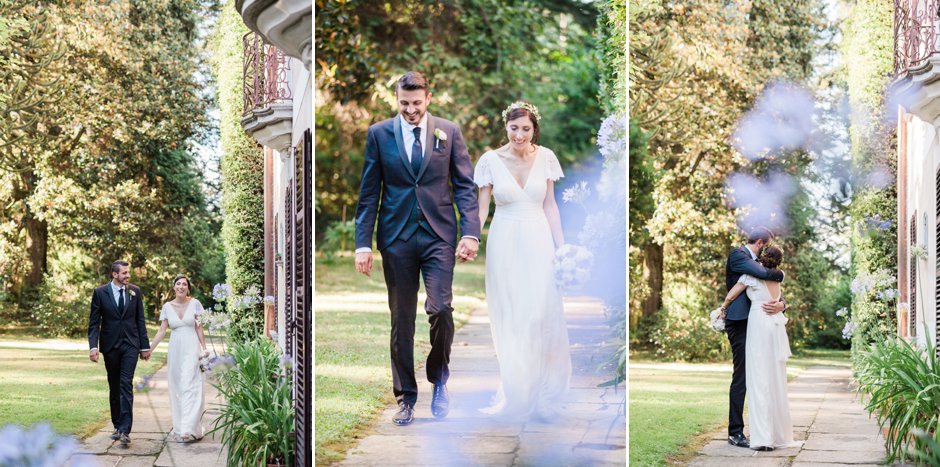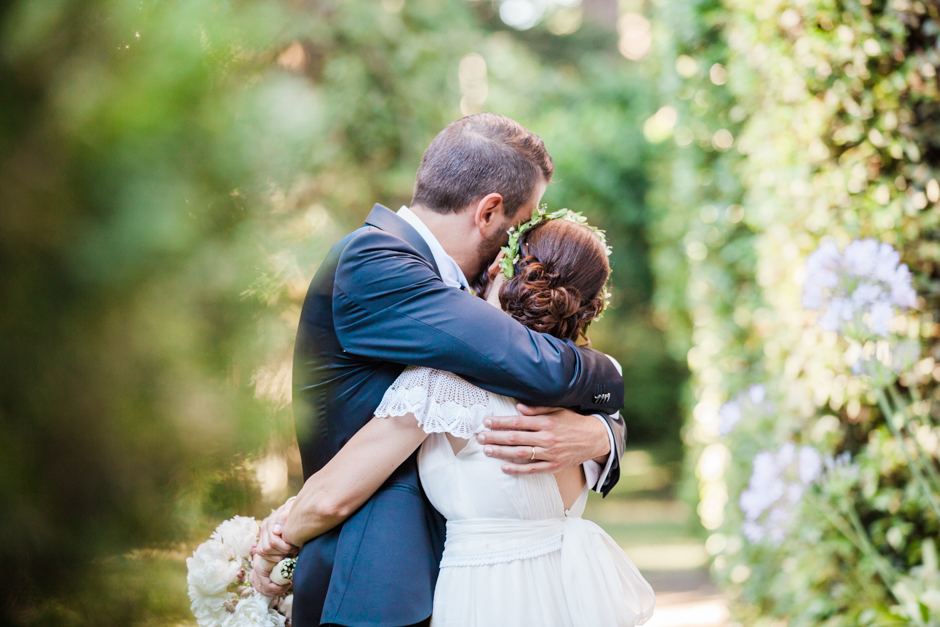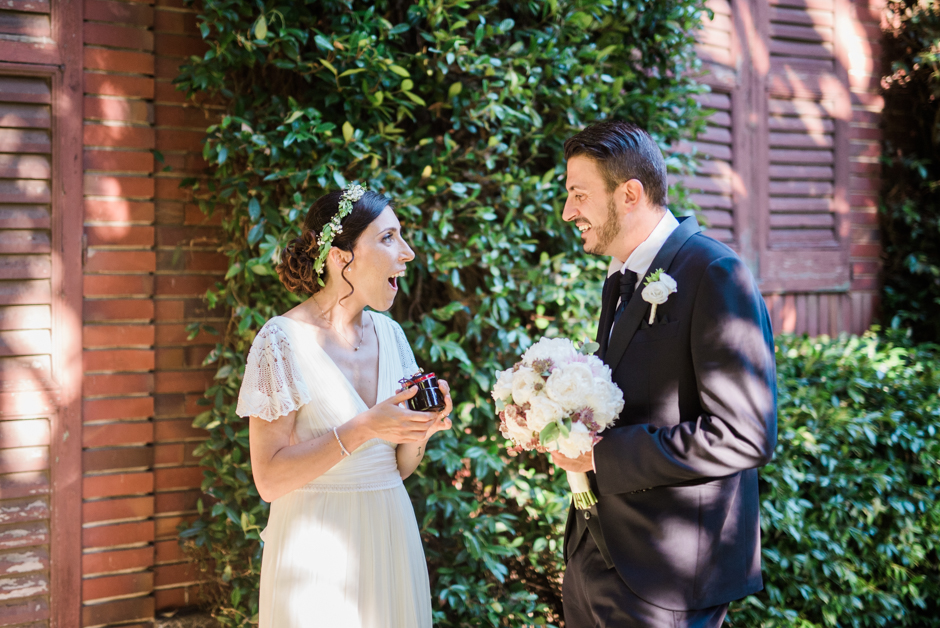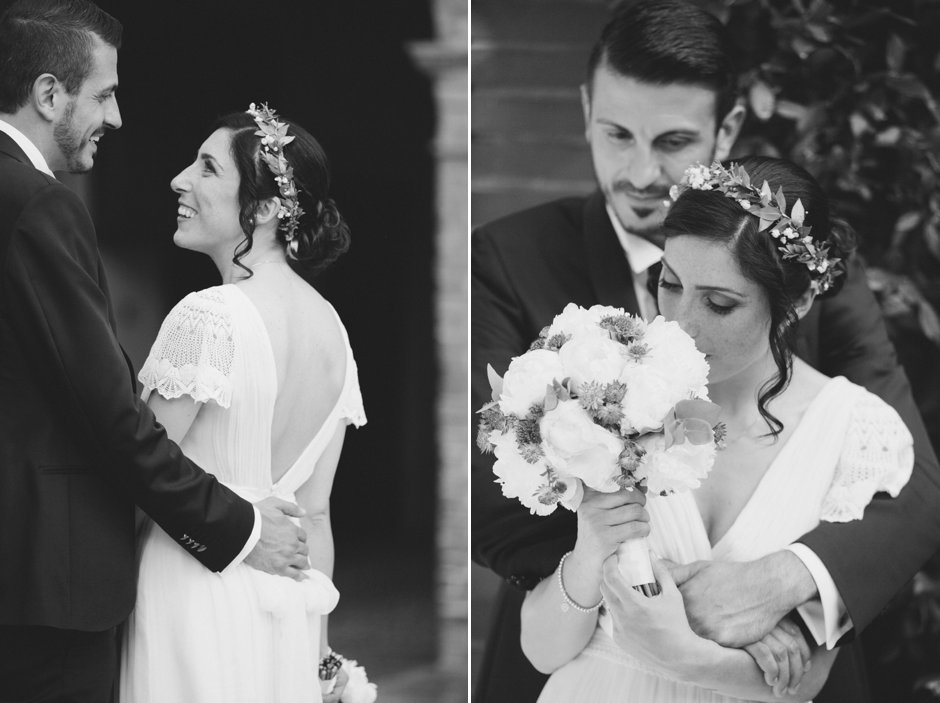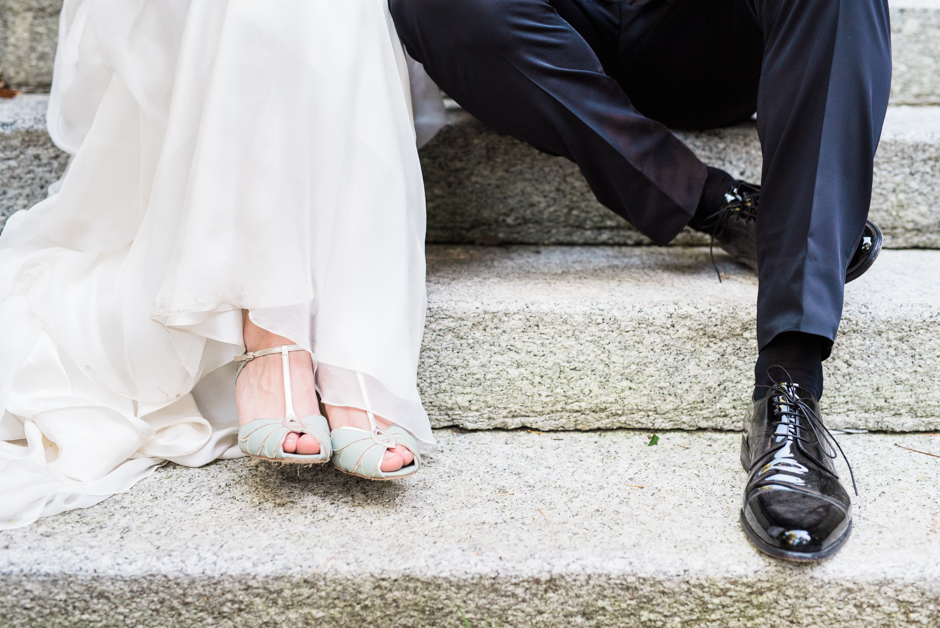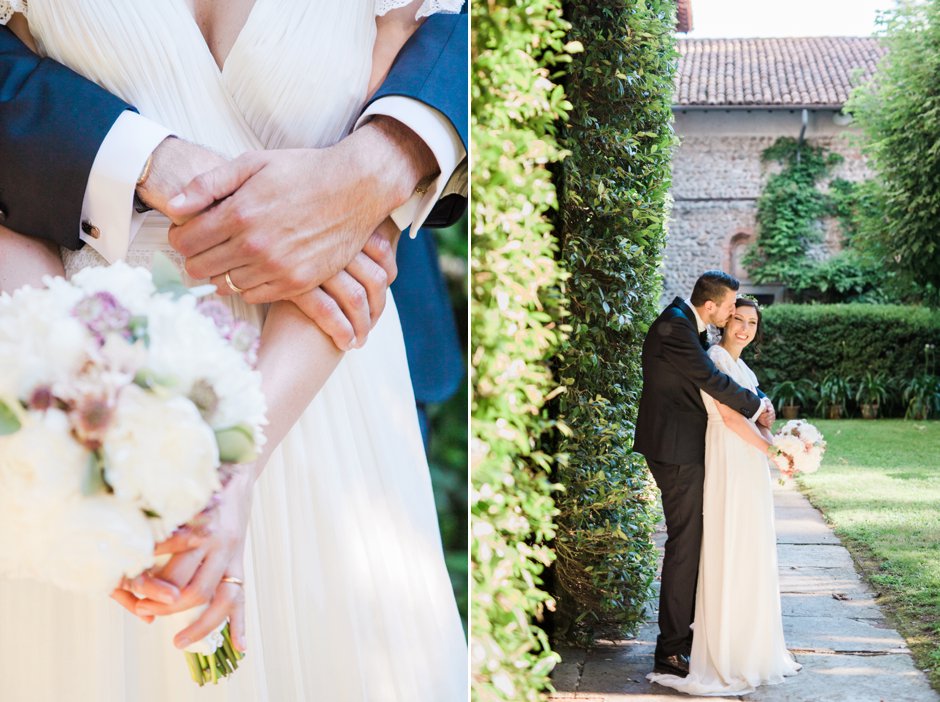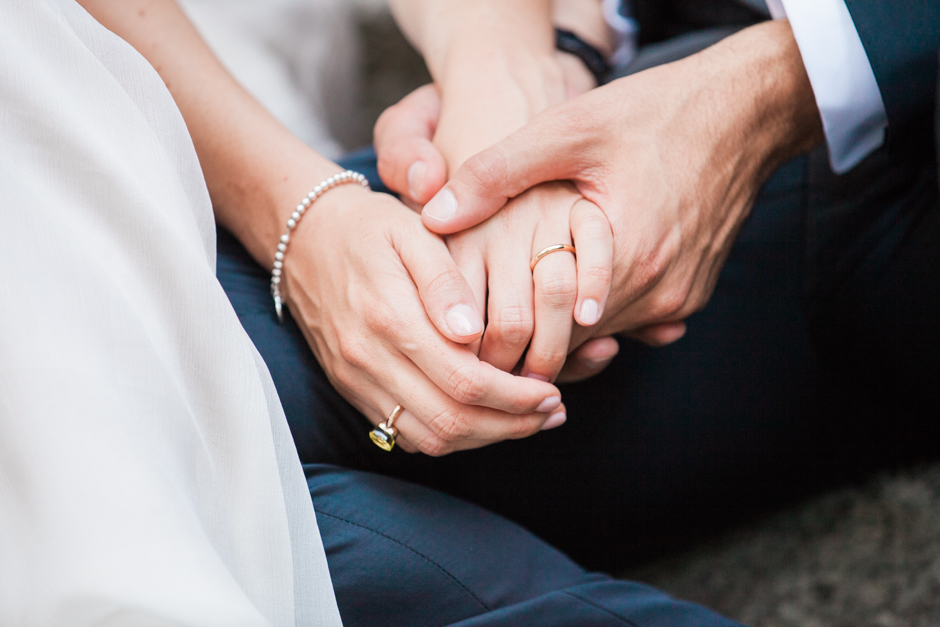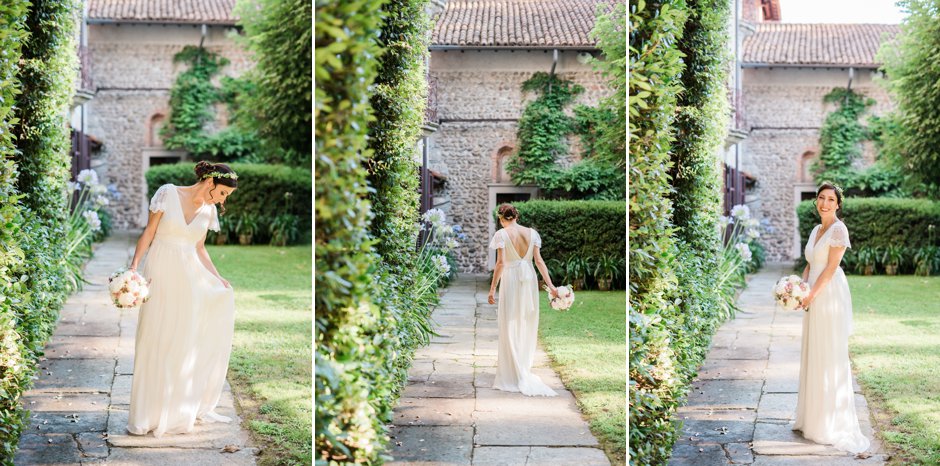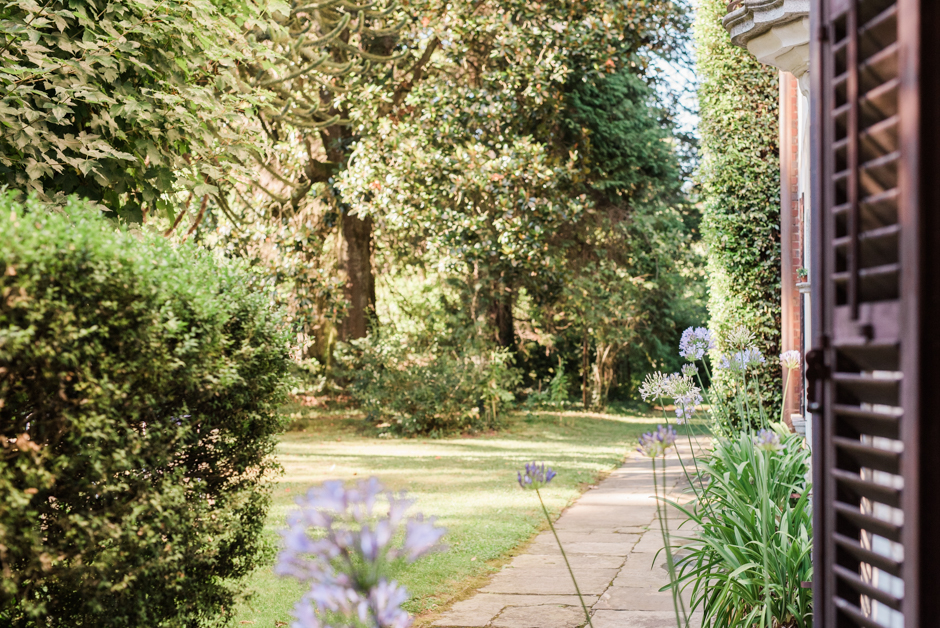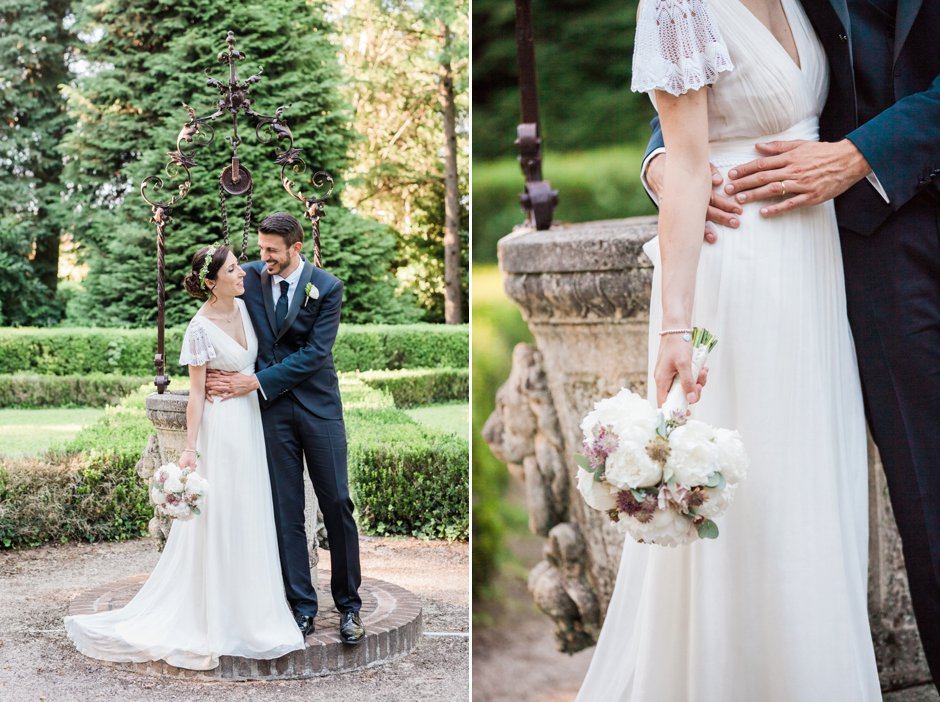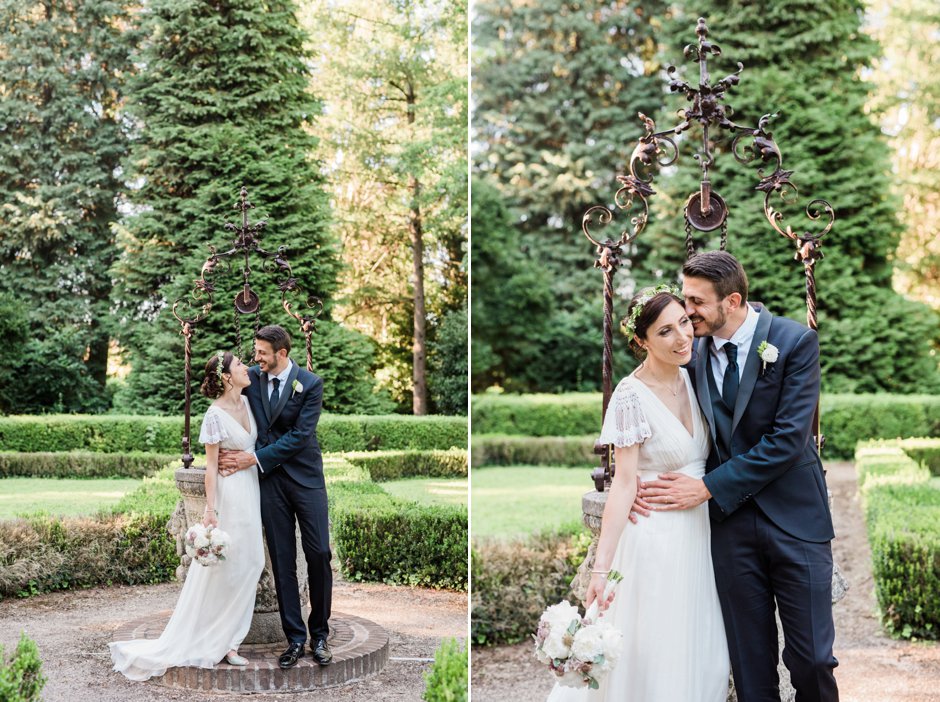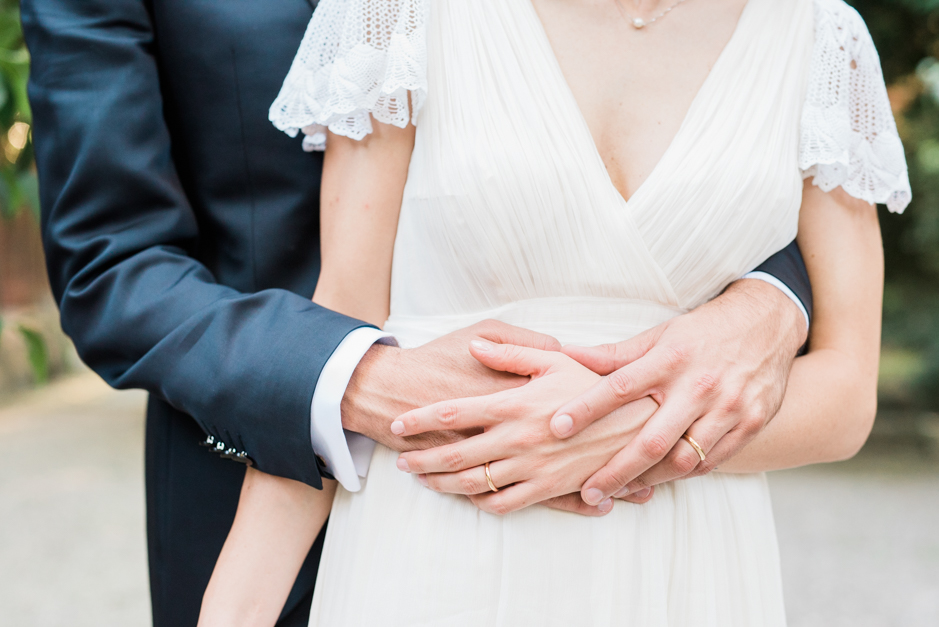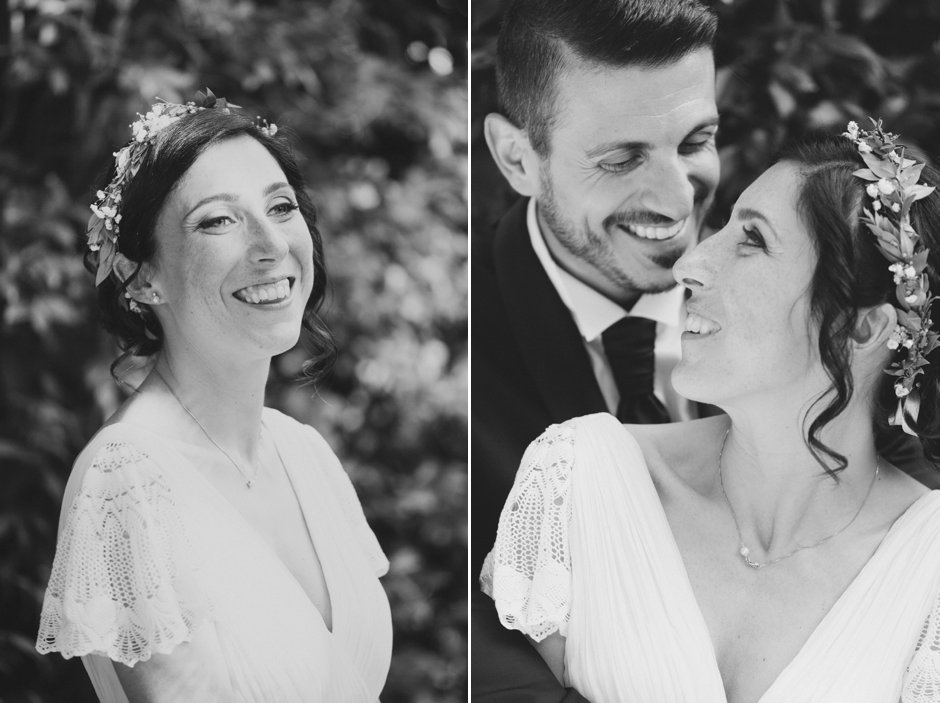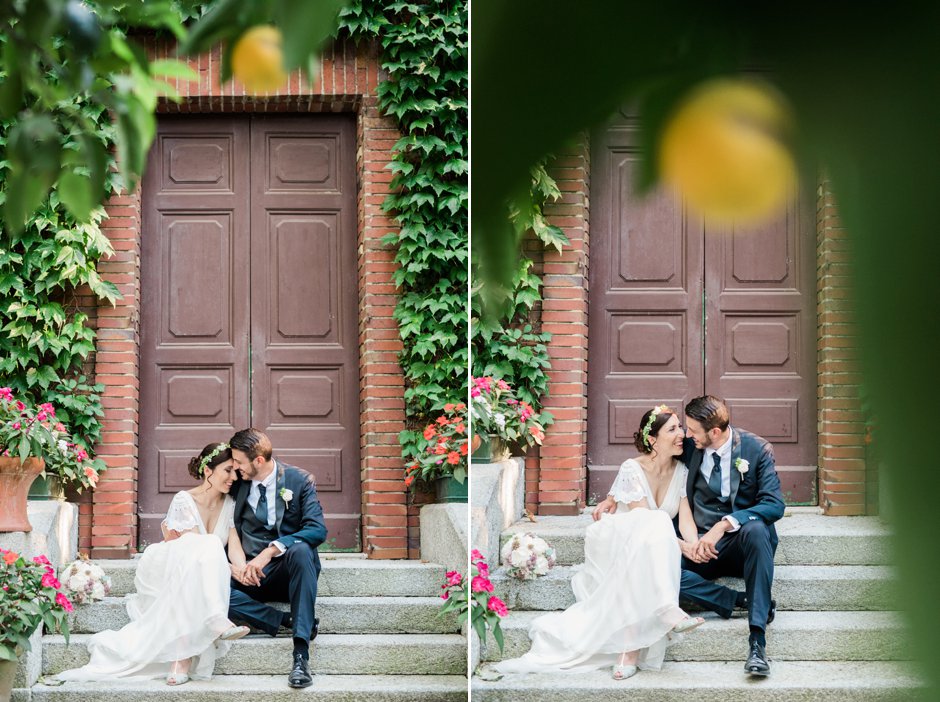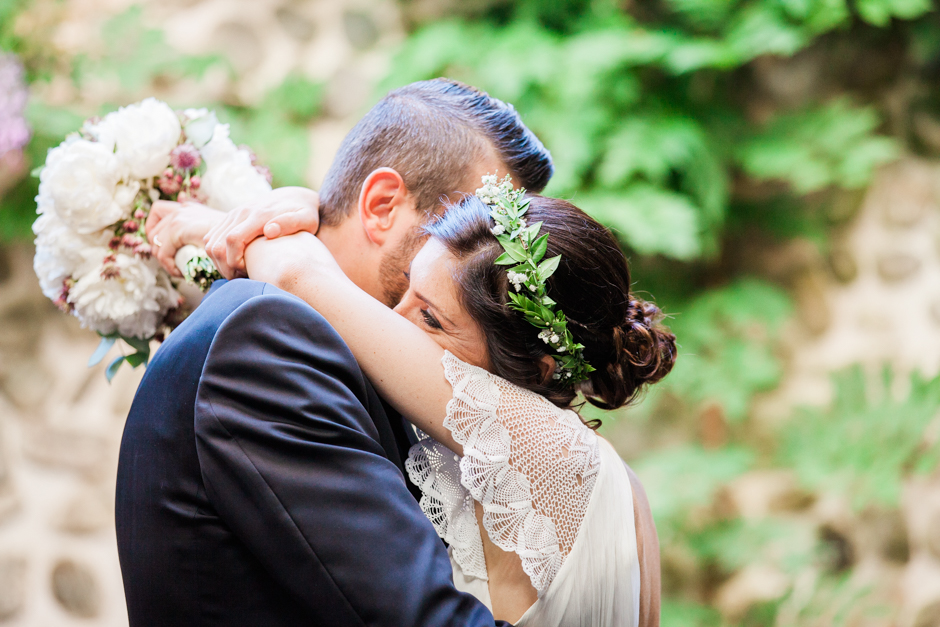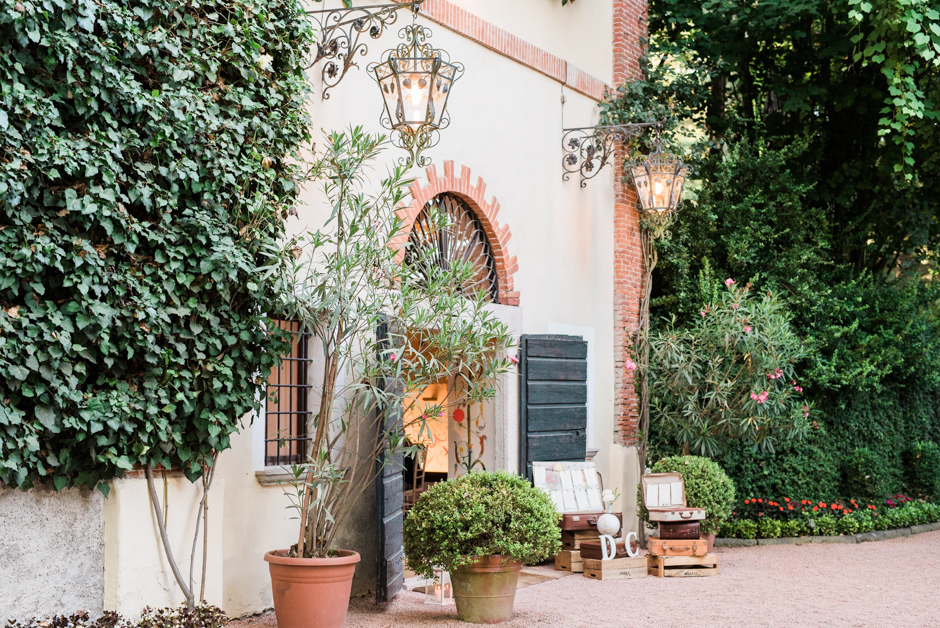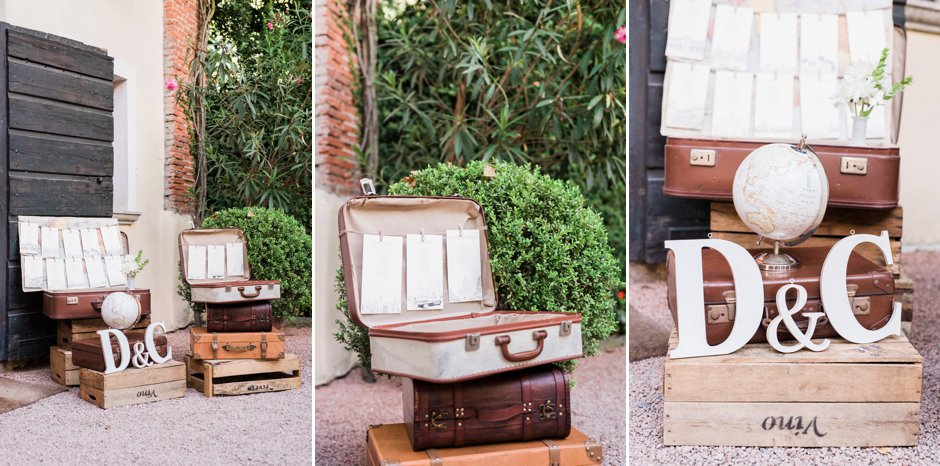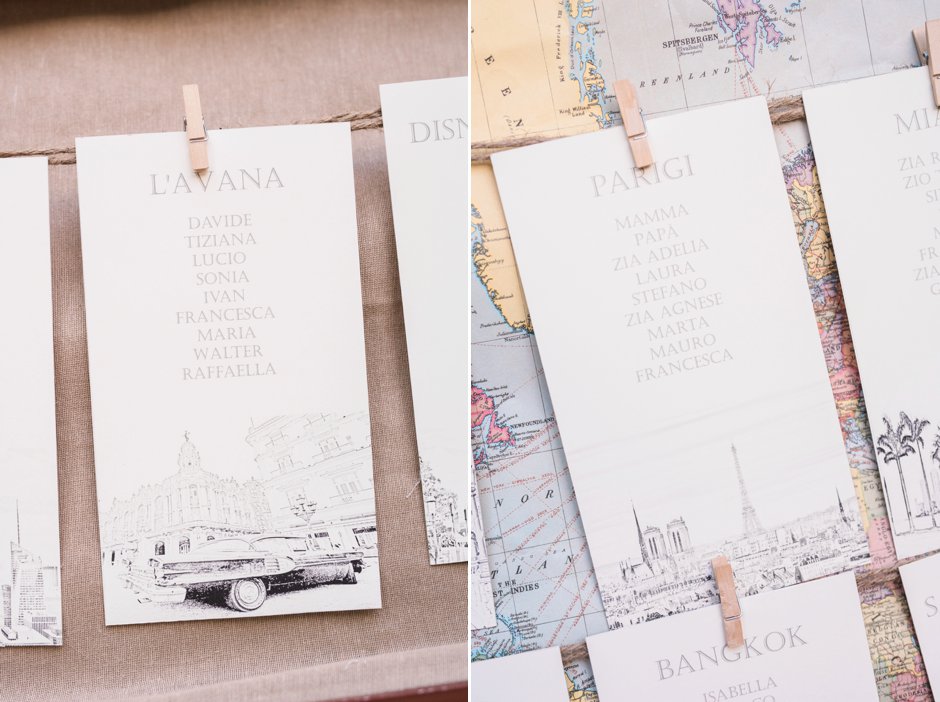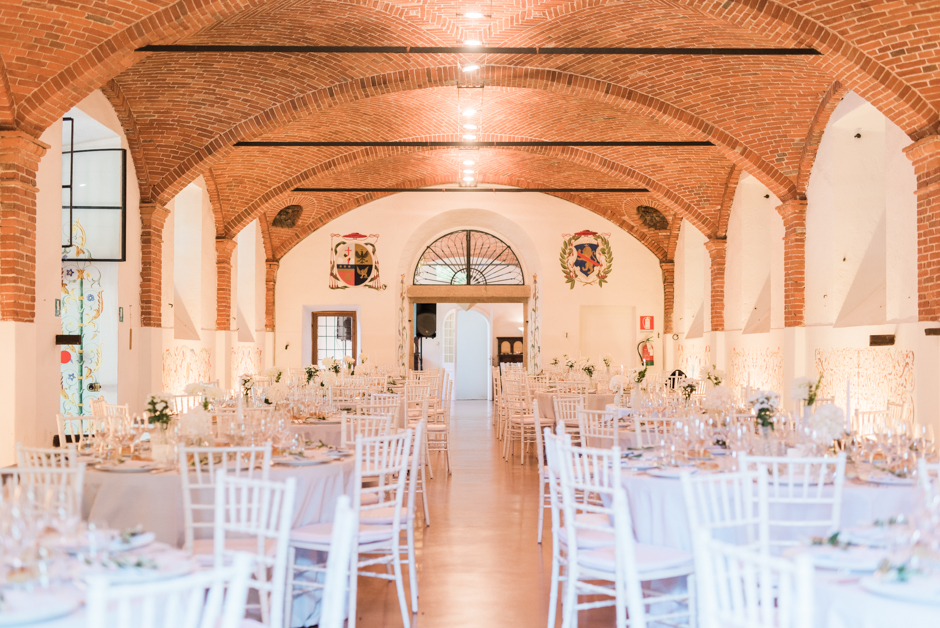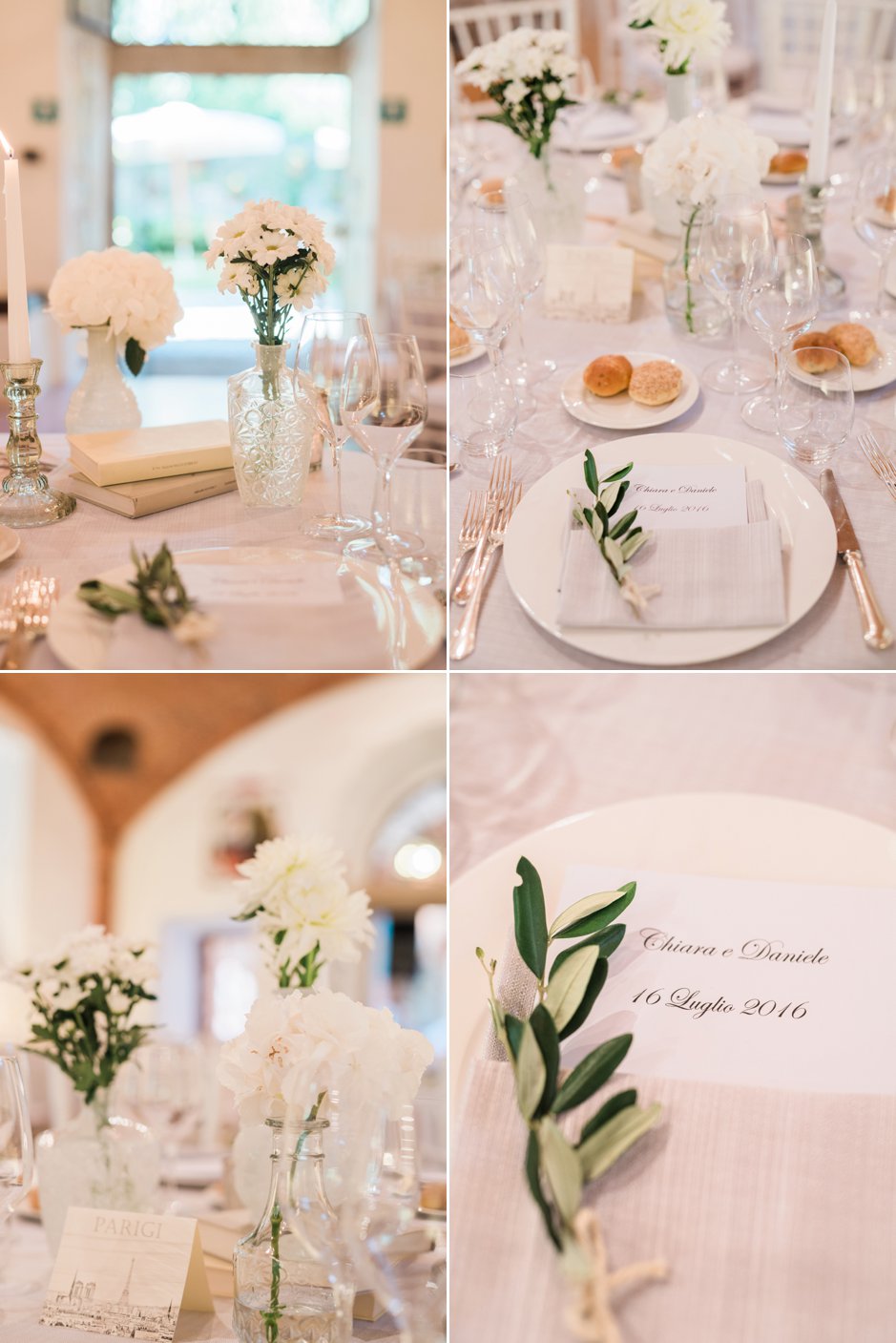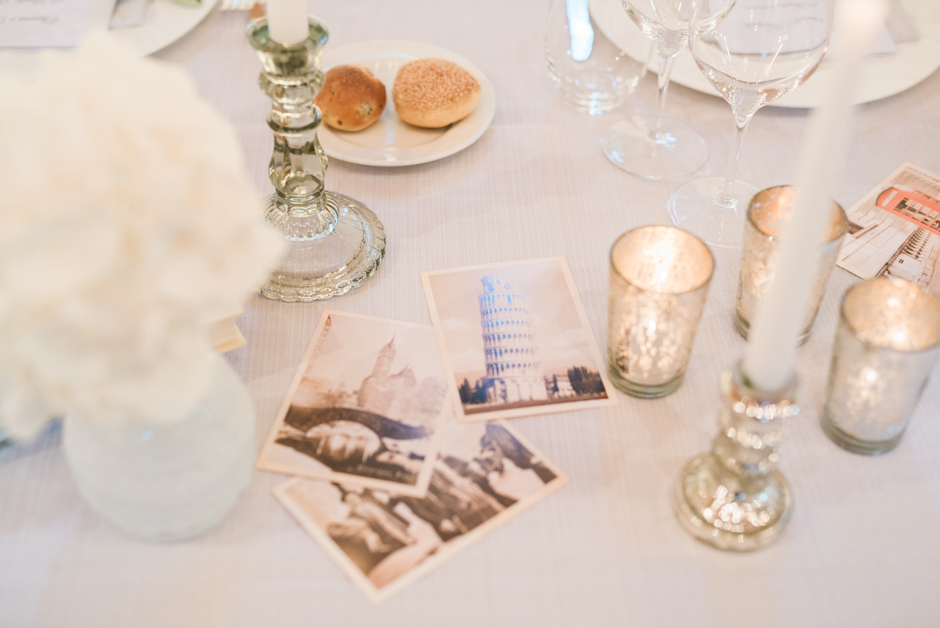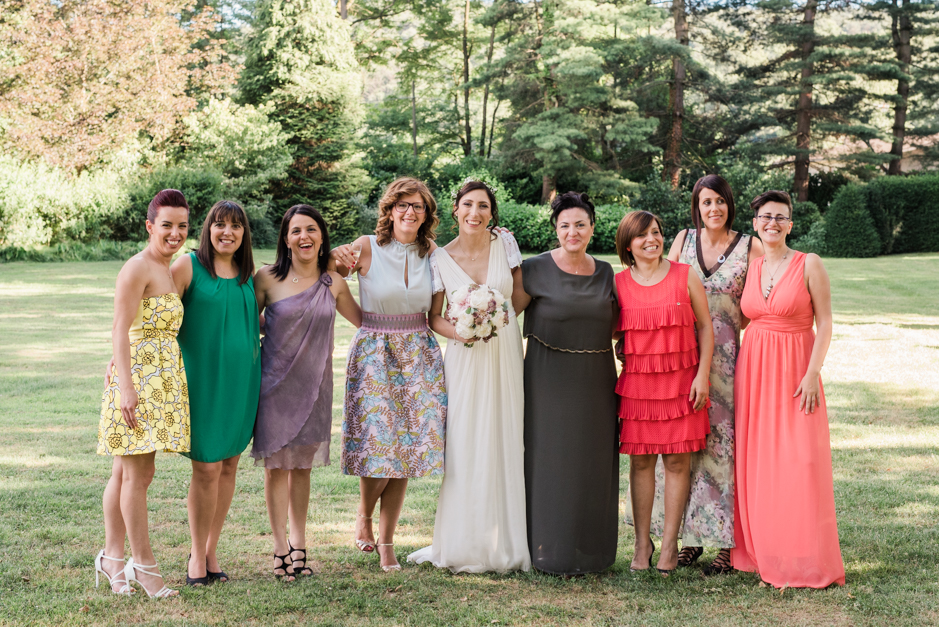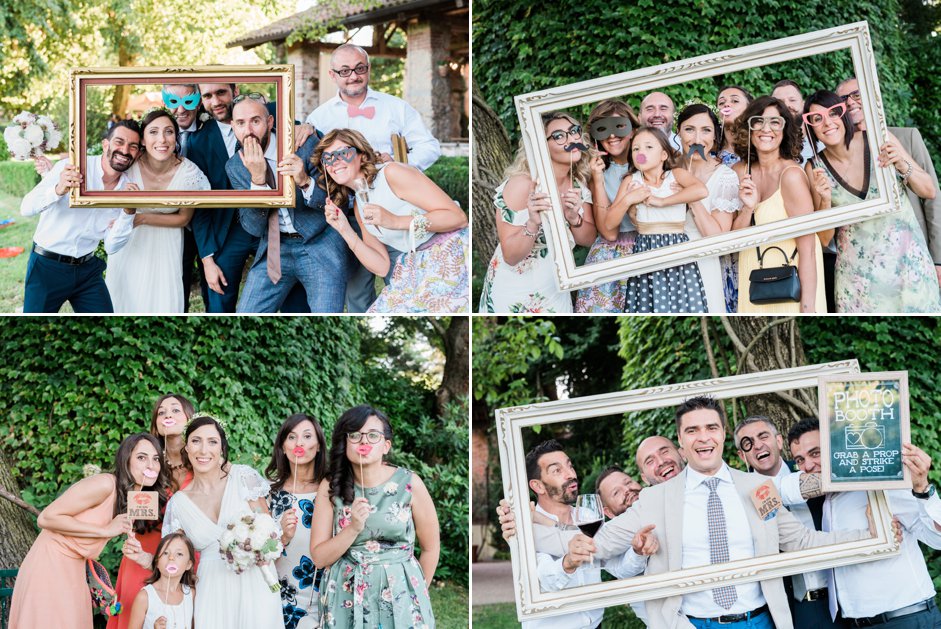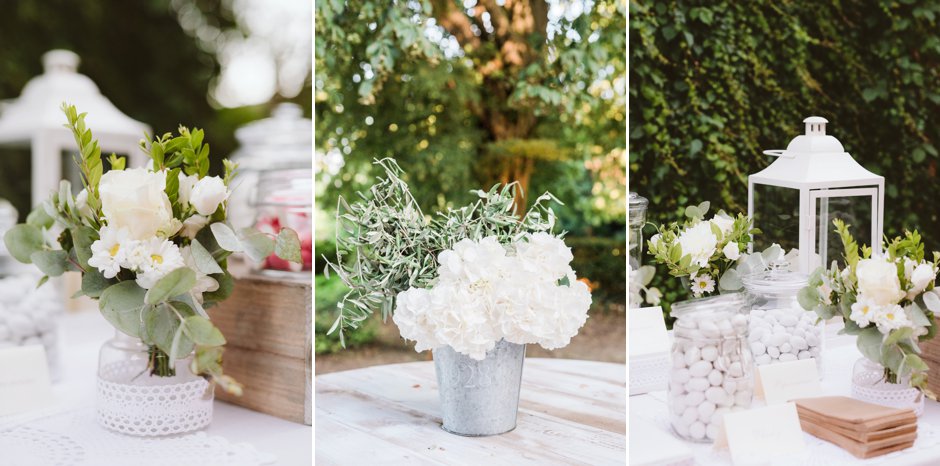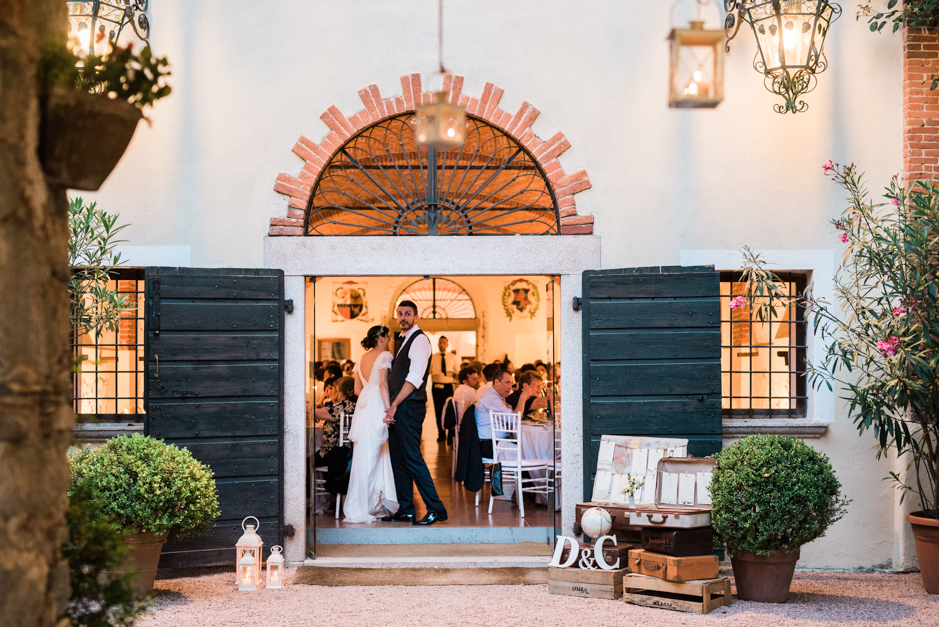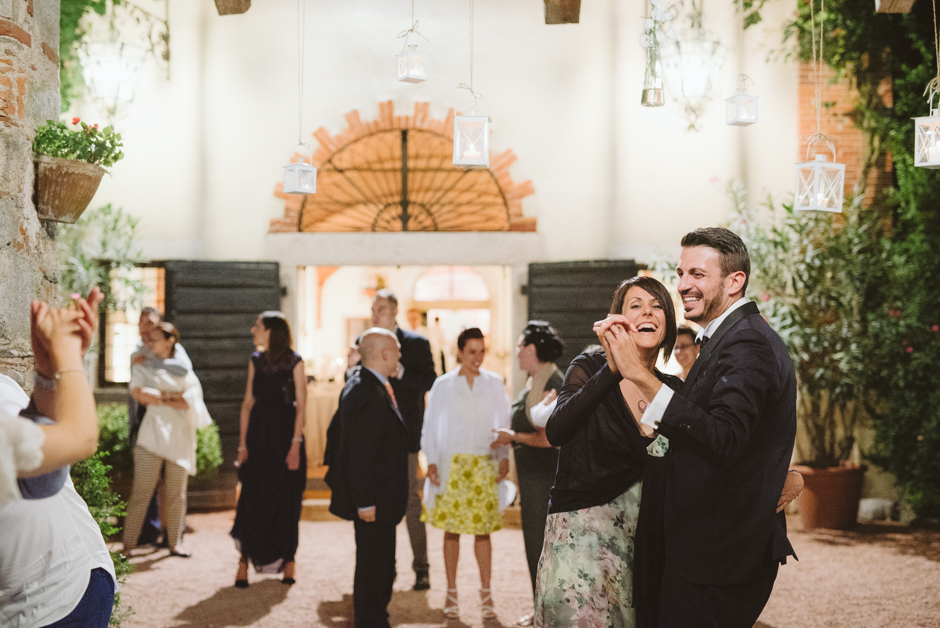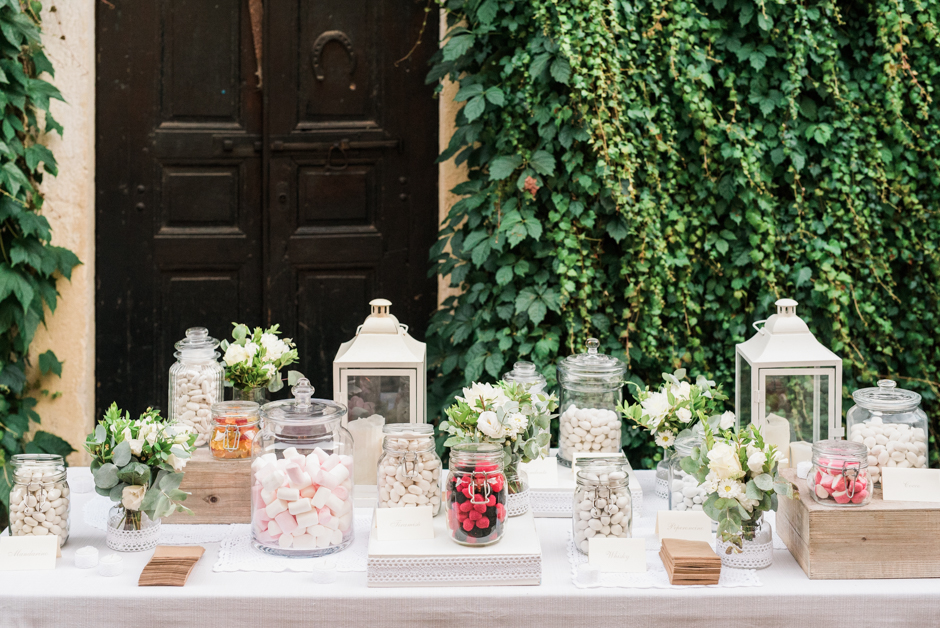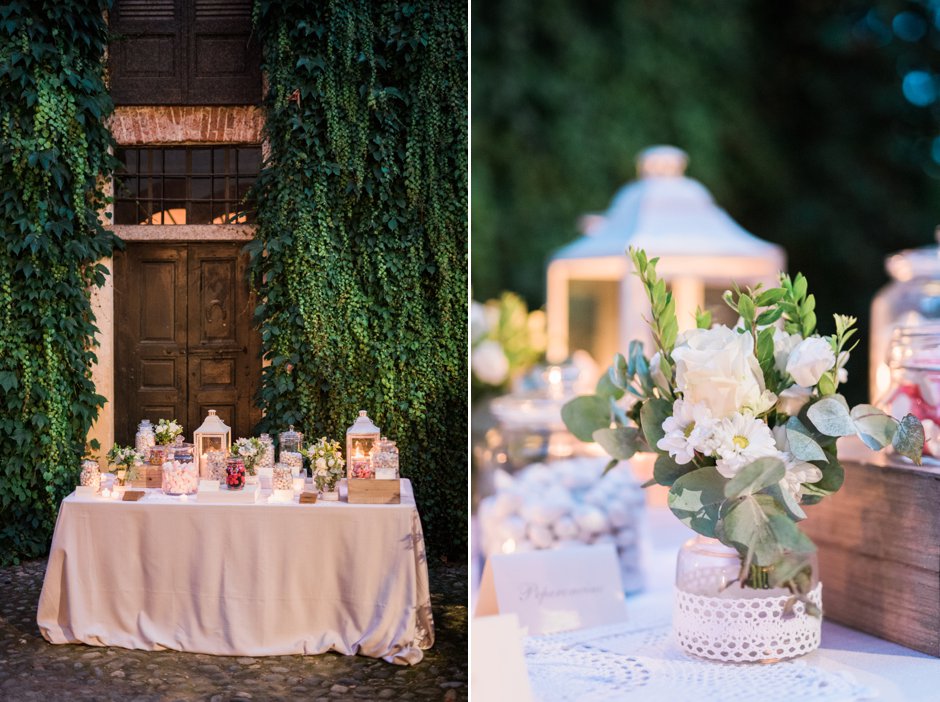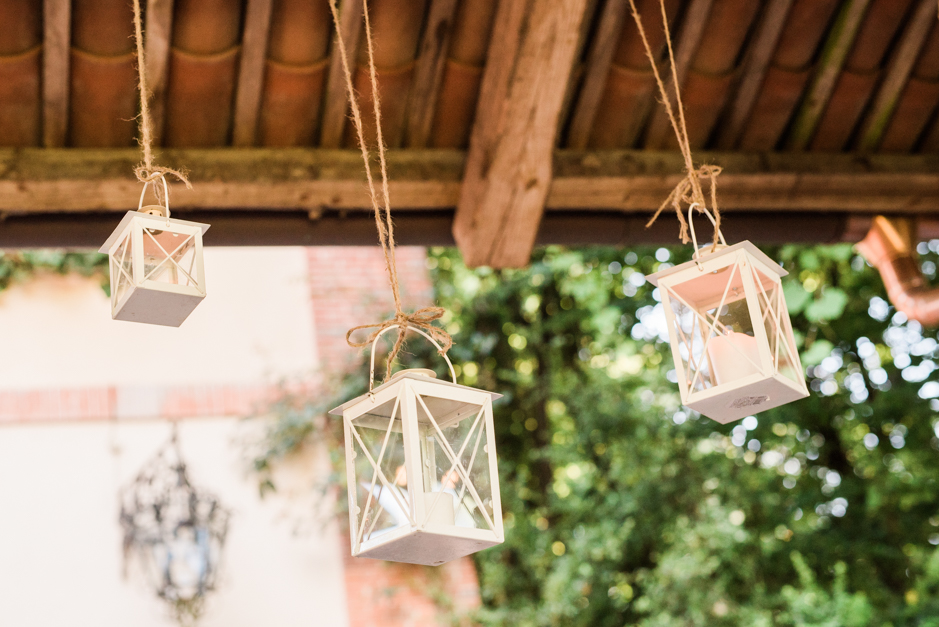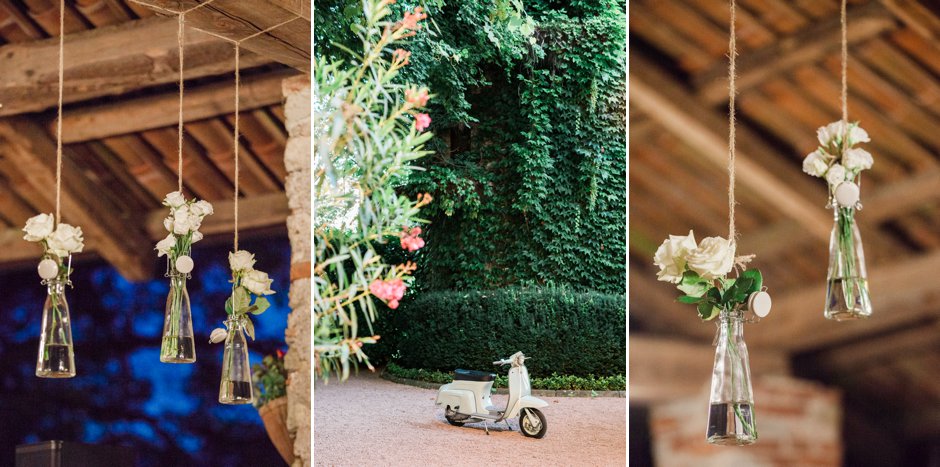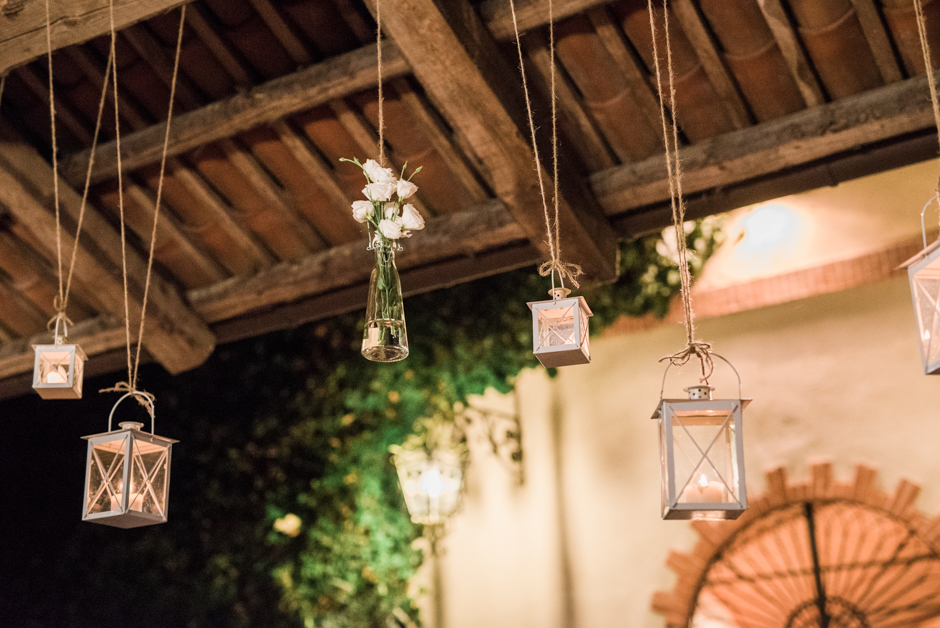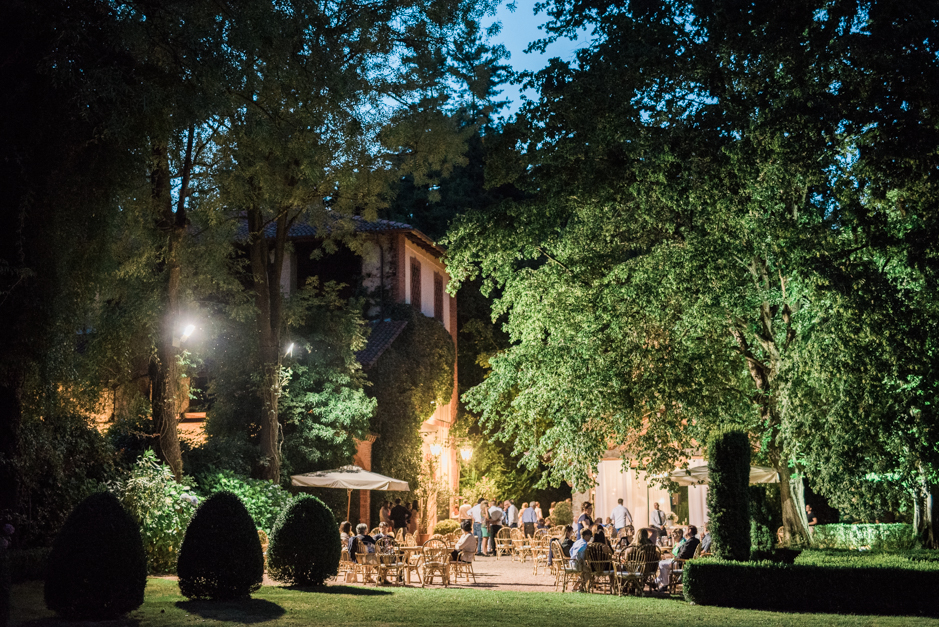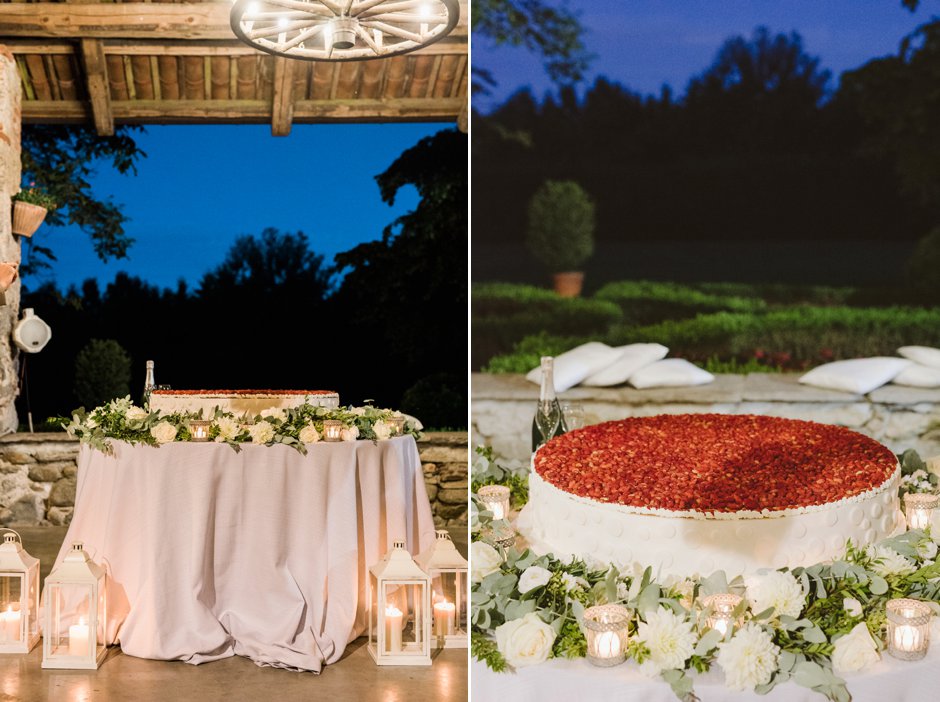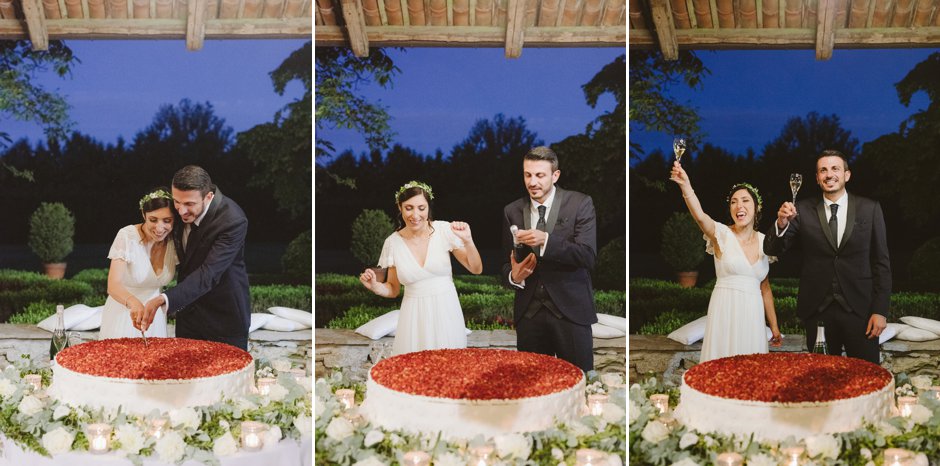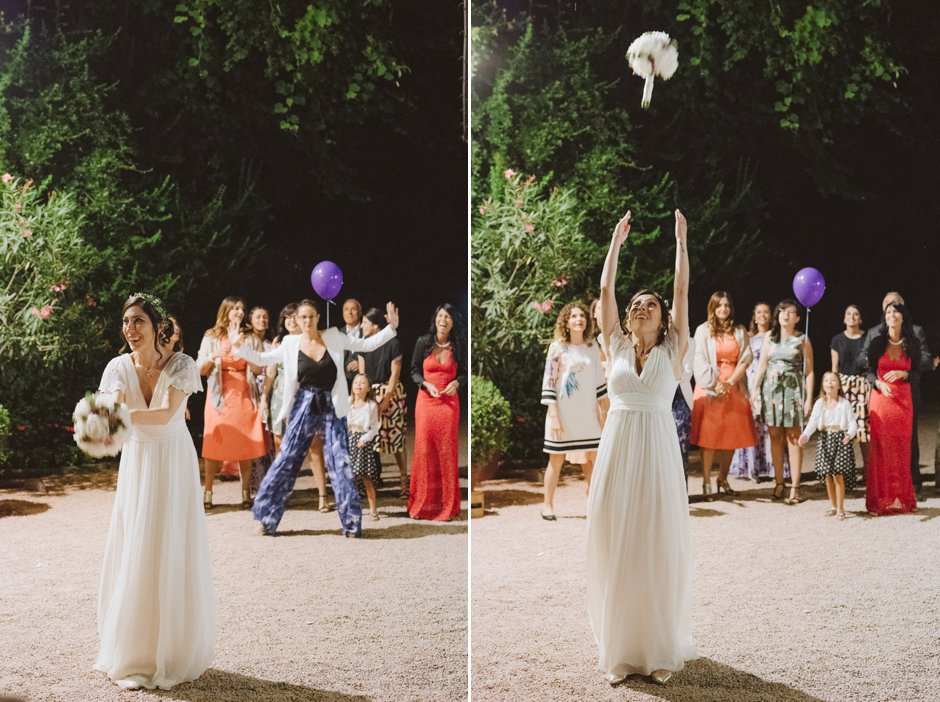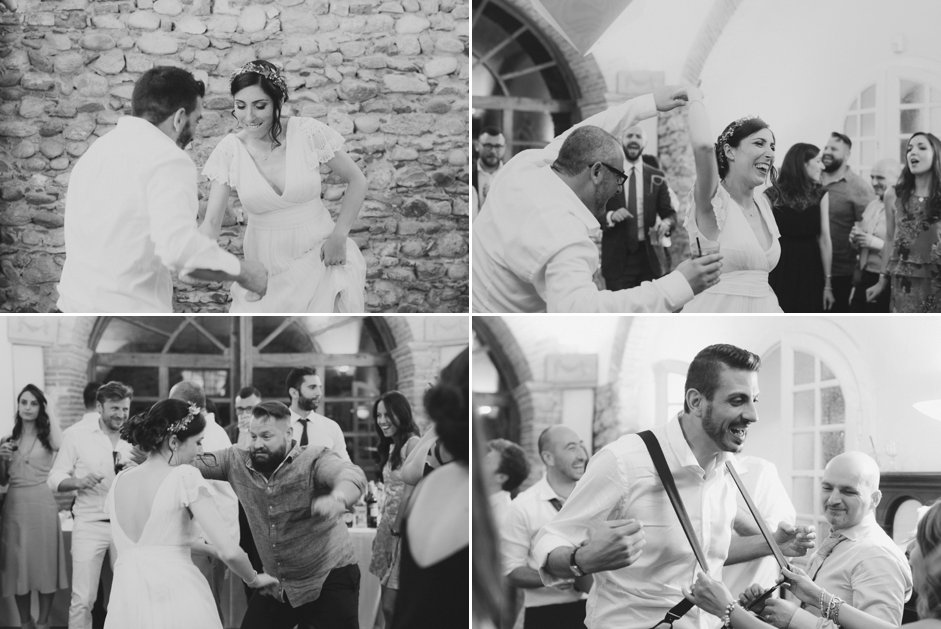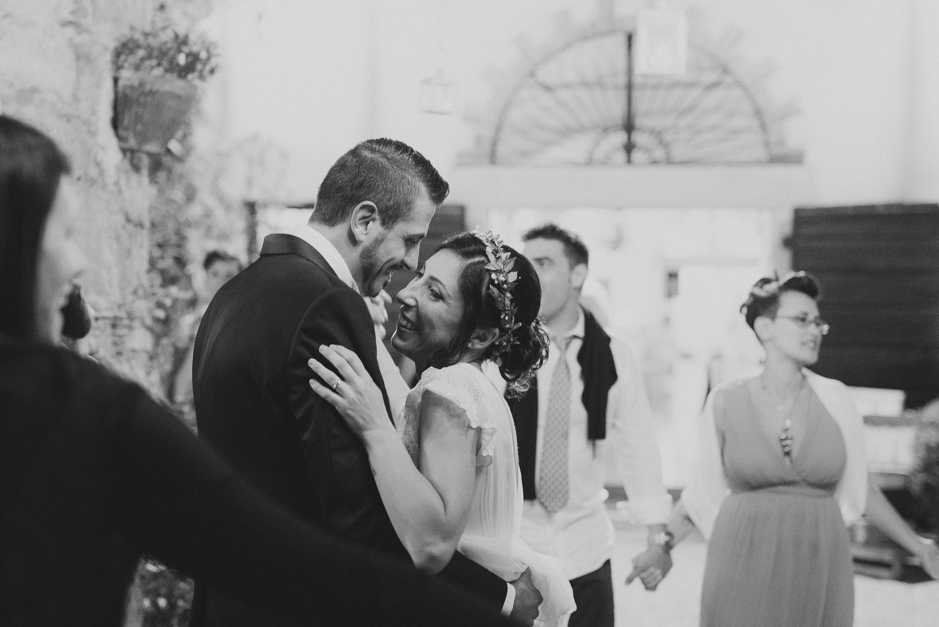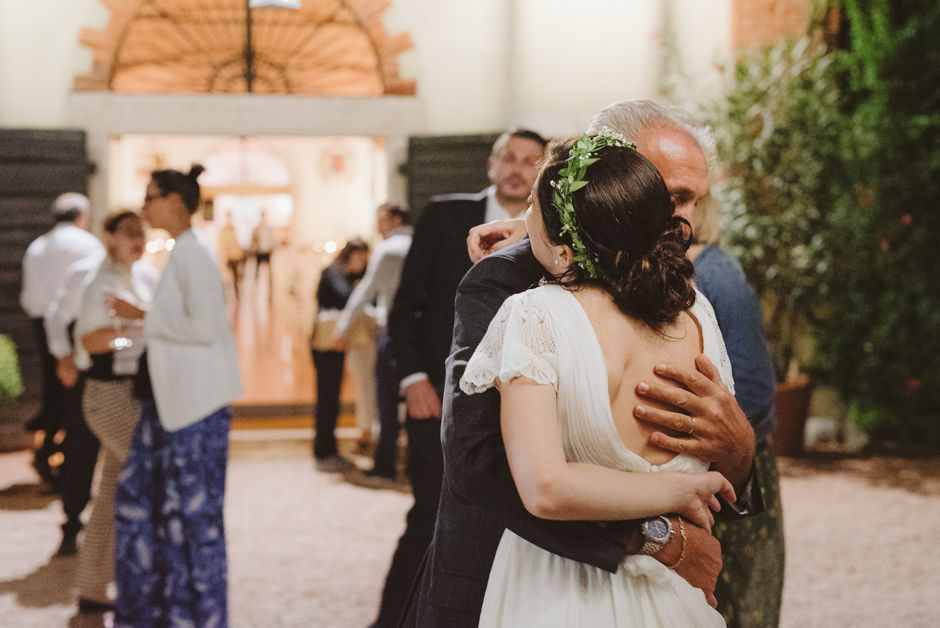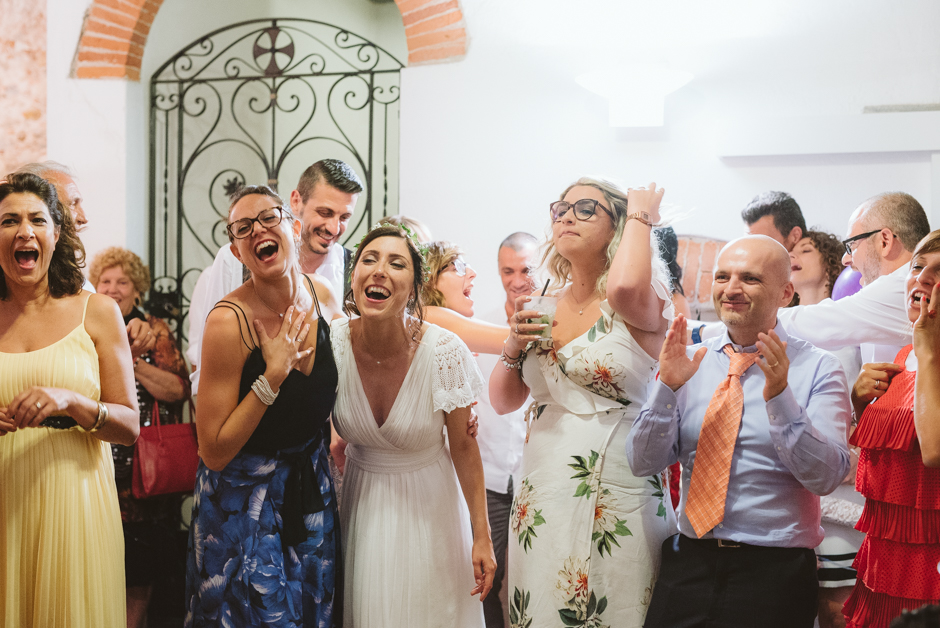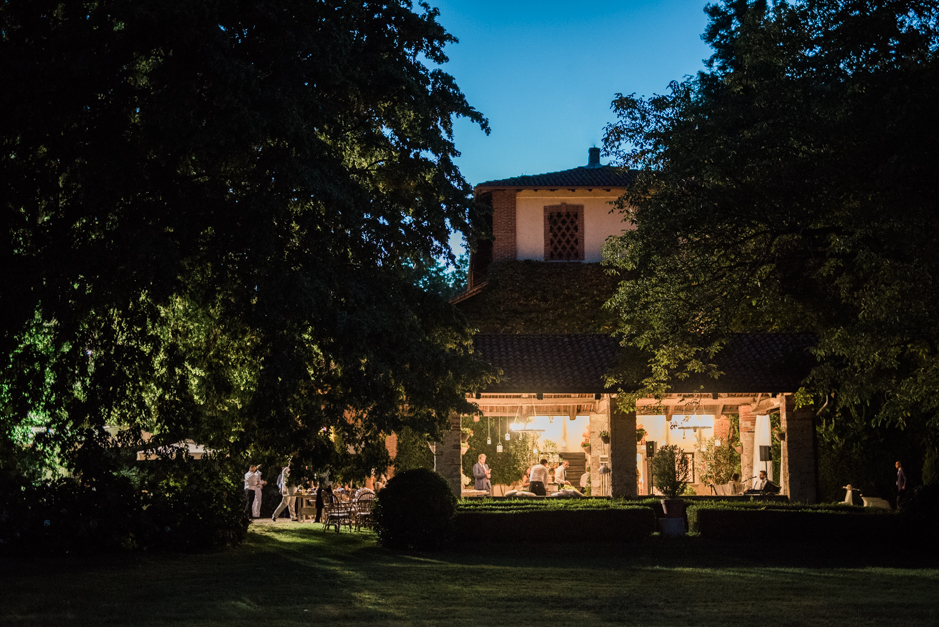 Lake Maggiore wedding photographer / Location: Abbazia di Santo Spirito Villa Giannone / Bride's dress: Leila Hafzi / Bridal boutique: Atelier Via Donizetti / Bride's shoes: Rachel Simpson Shoes / Floral design: The Flowers Lab / Catering: Le Gourmet di Tondini