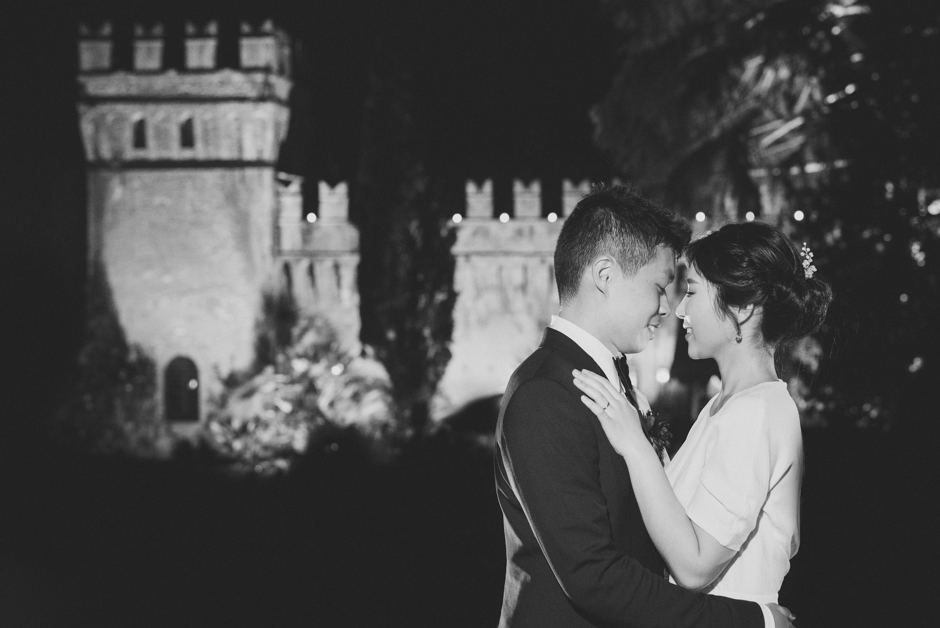 Every marriage is a fascinating journey to discover new places and cultures. A challenging journey, but each time more exciting. I walked many kilometers to photograph promises of eternal love and now that the wedding season is over, it's finally time to start sharing the beauty I had the chance to capture during the past few months!
Let's start from a destination wedding I loved so much: I loved being in the eternal city and capturing the beauty of its ancient palaces, breathing history and charme and photographing the love of two young soul mates.
Minjin is Korean and Giacomo is Chinese, they met a few years ago in China and they decided to get married in Rome. The fil rouge of the day was the wine: barrels full of flowers, burgundy peonies and callas, bridesmaids dressed up in marsala silk gowns and customized bottles that were the gift from the bride and groom to all their guests.
The bride got ready, together with her closest friends, in the centre of Rome, near Piazza di Spagna, at a wonderful boutique hotel, Residenza Ruspoli Bonaparte. Here she wore the dress, a silk voile waterfall, designed for her by the sister of her future husband, Lina Wu, who is a fashion designer. Leaving the palace, we took the opportunity for some shots along the dreamy stairs. The wedding ceremony was held outdoor, in the garden of the Castello di Torcrescenza, just outside Rome. The bride and bridesmaids walked down the aisle accompanied by a group of flag-wavers who announced their arrival with drum rolls and trumpet blasts. After the ceremony we took advantage of the soft, warm sunset light for some couple shots, then Minjin got changed and wore a colored Korean traditional dress. The party went on between toasts, hugs and laughter until the cutting of the wedding cake, when the bride wore her third dress, retro-inspired and more comfortable for the last moments of the party.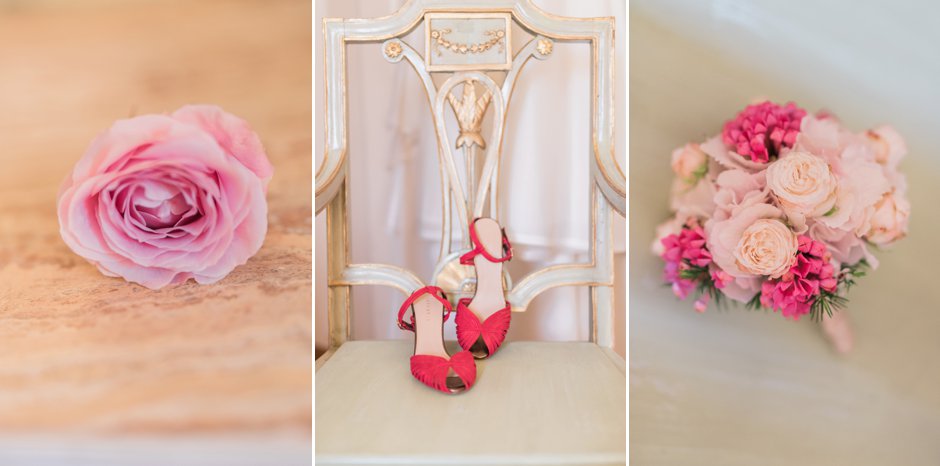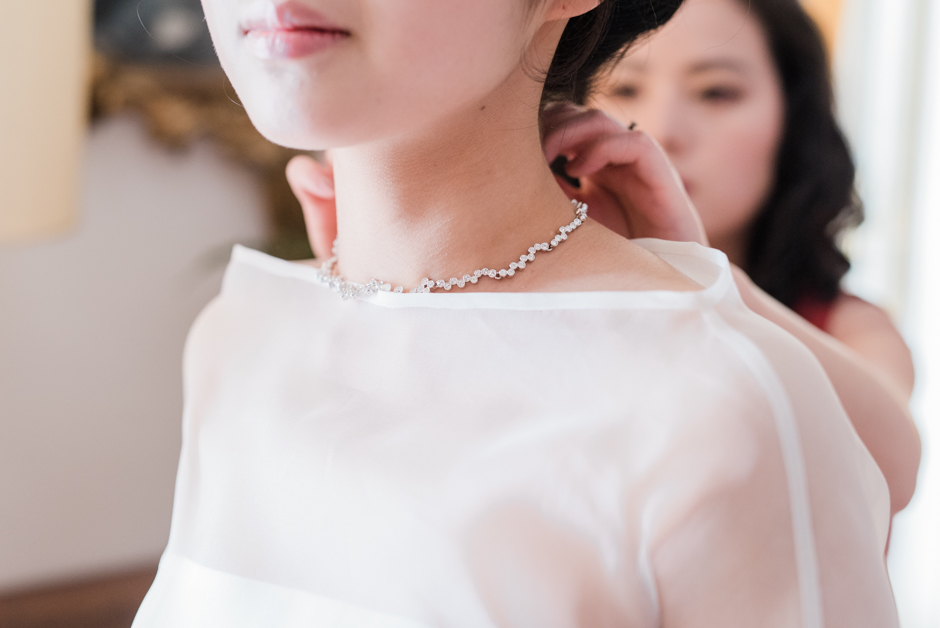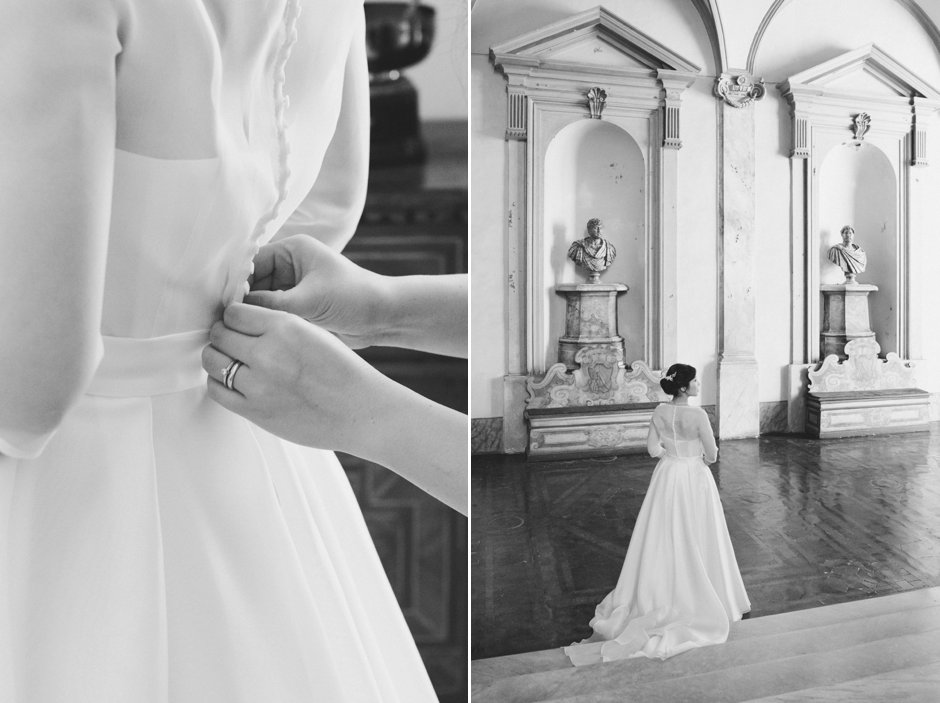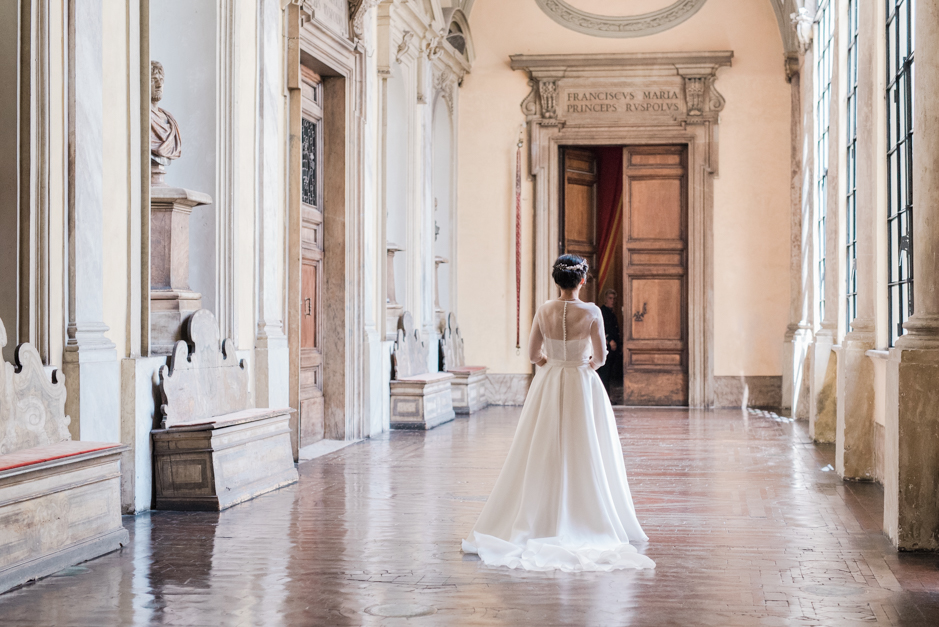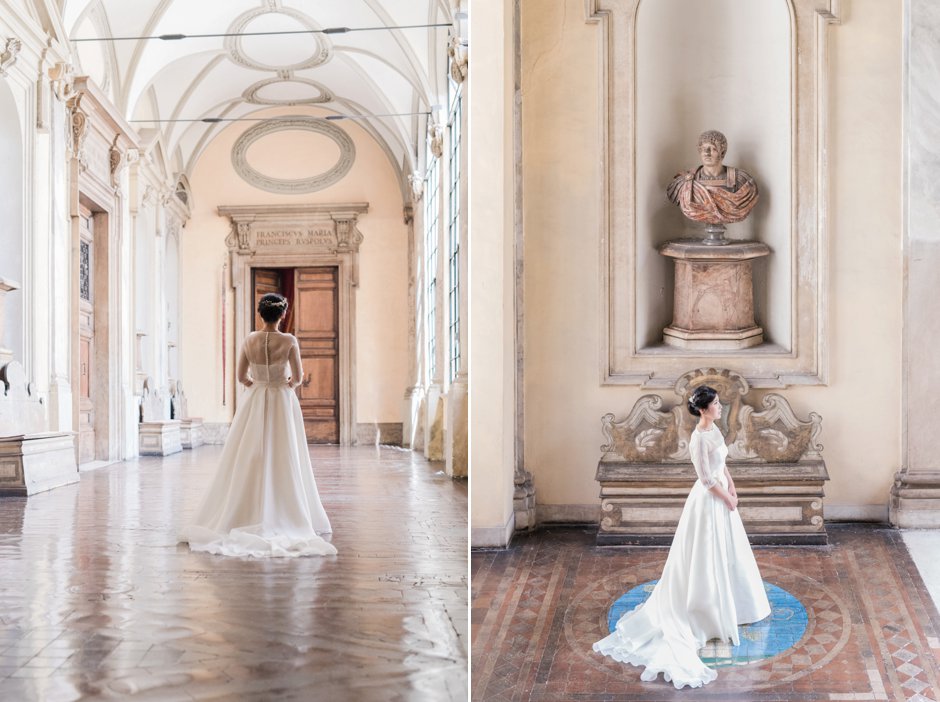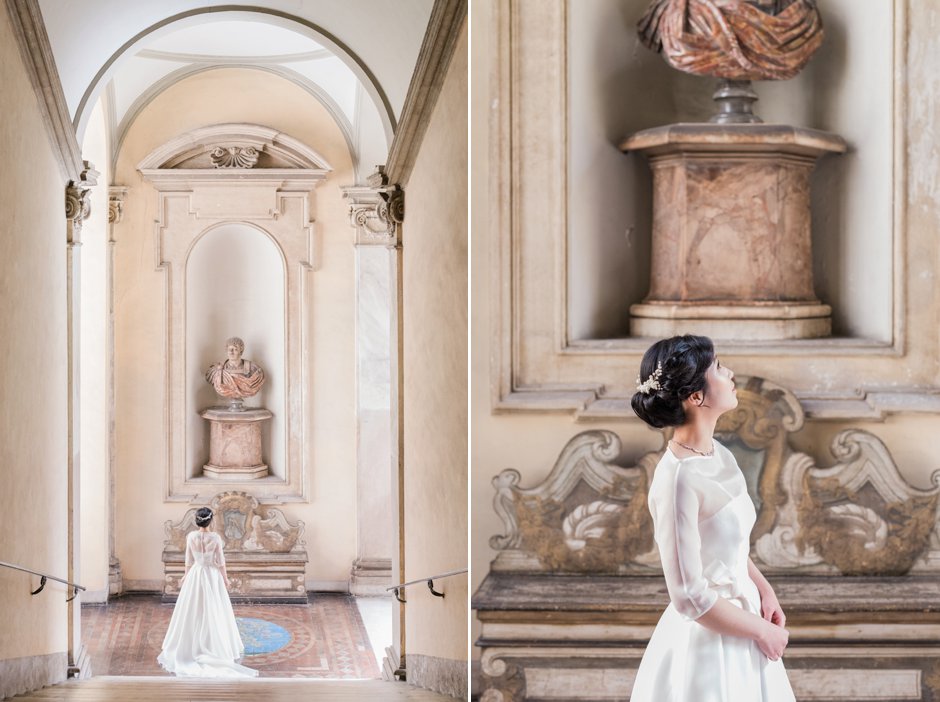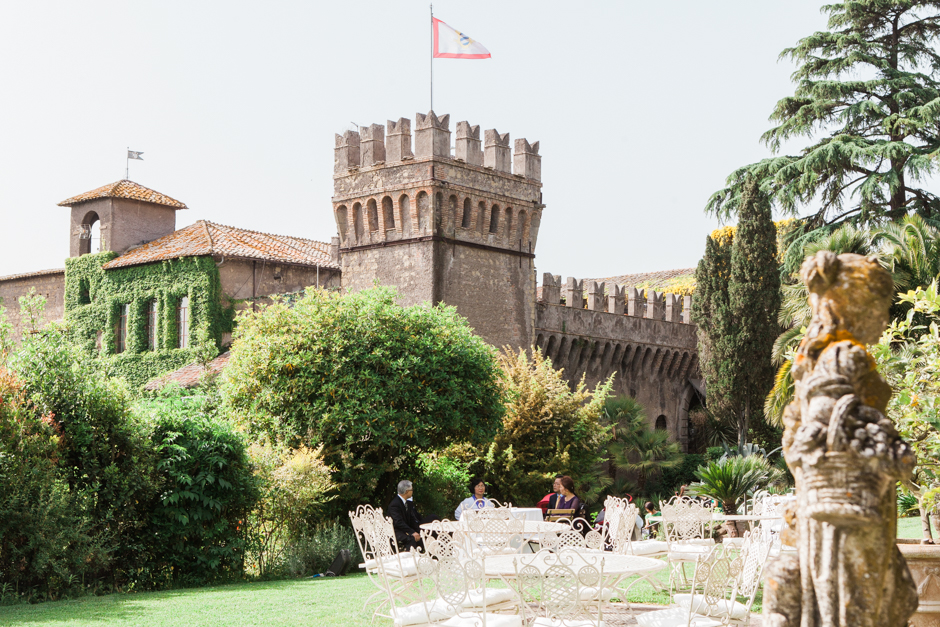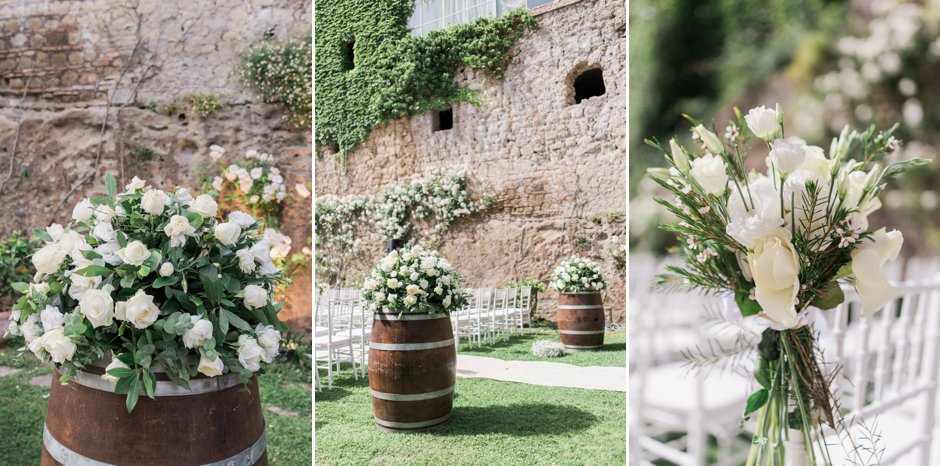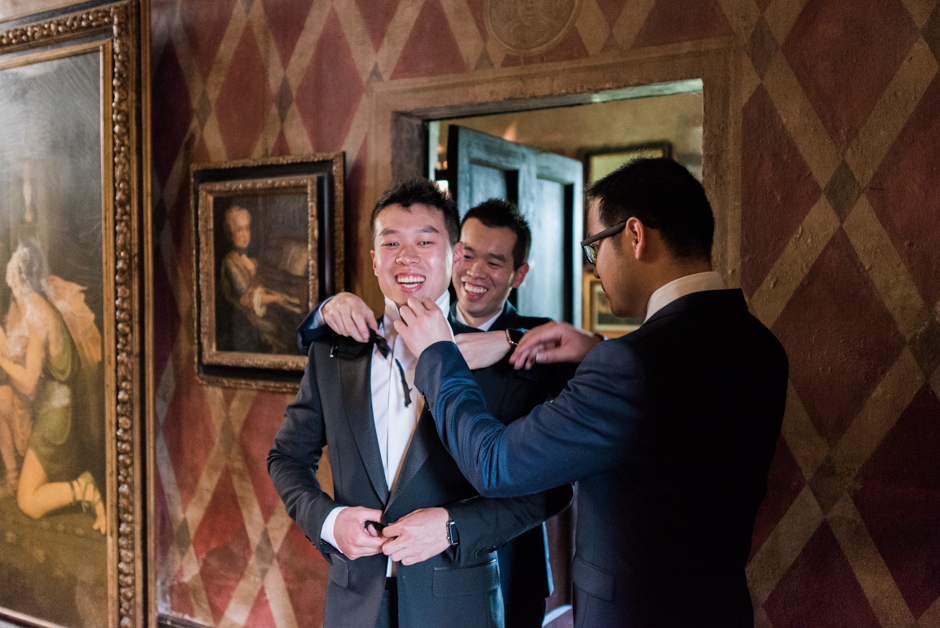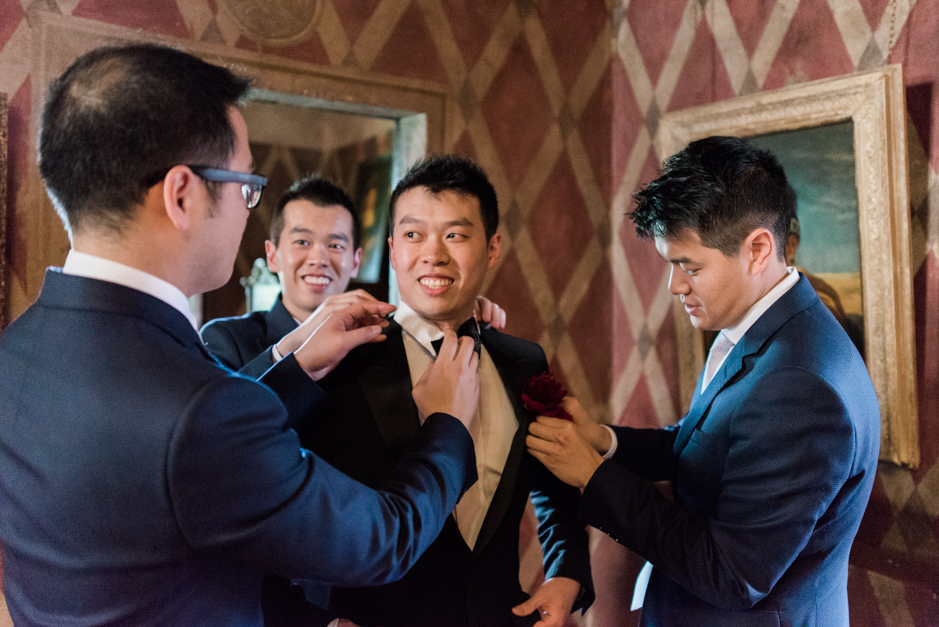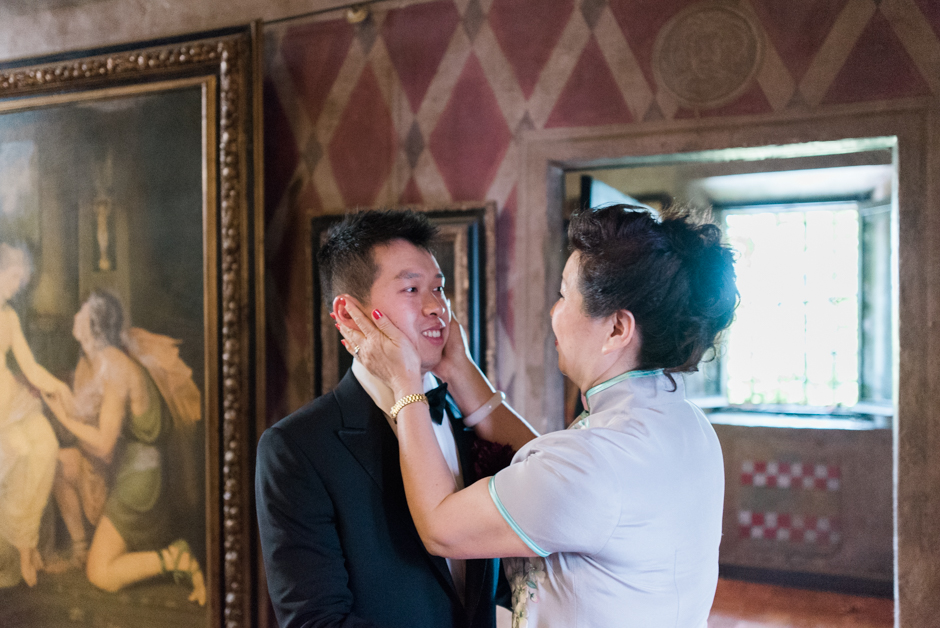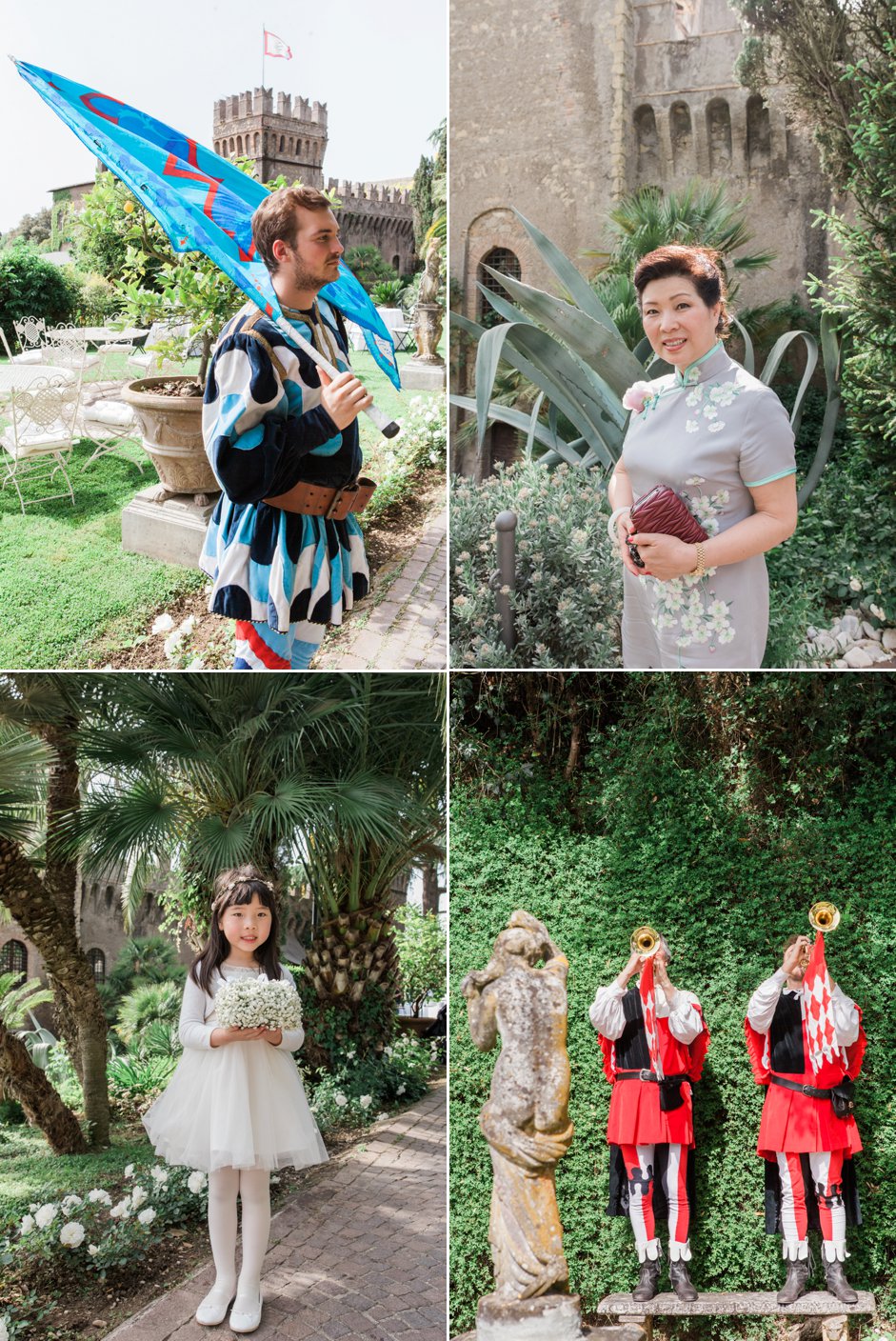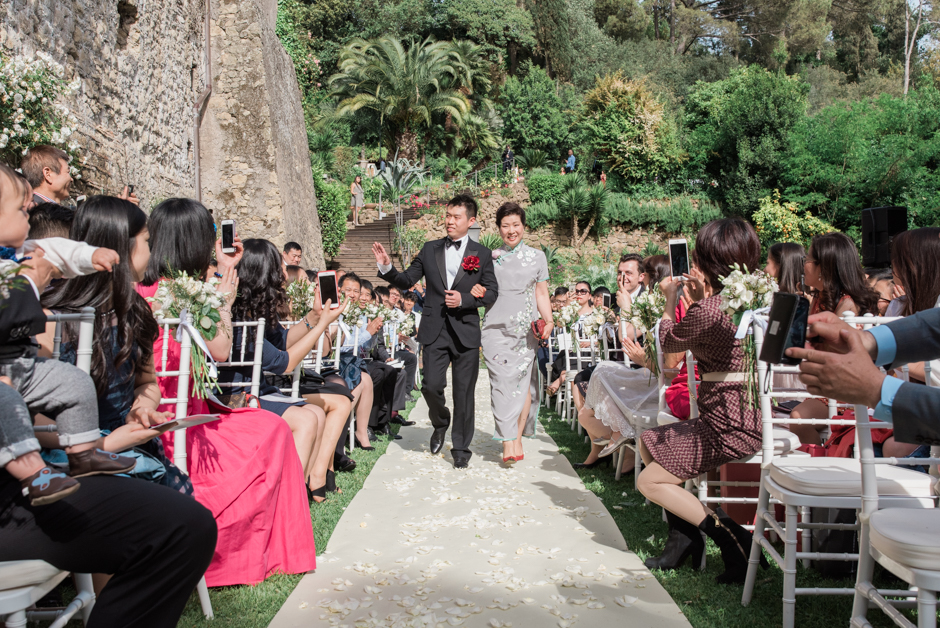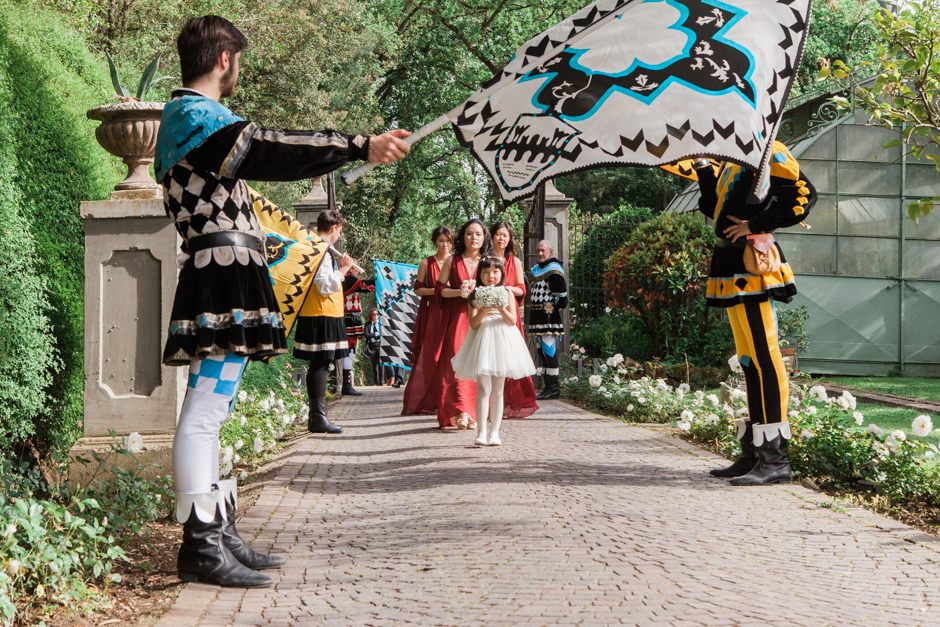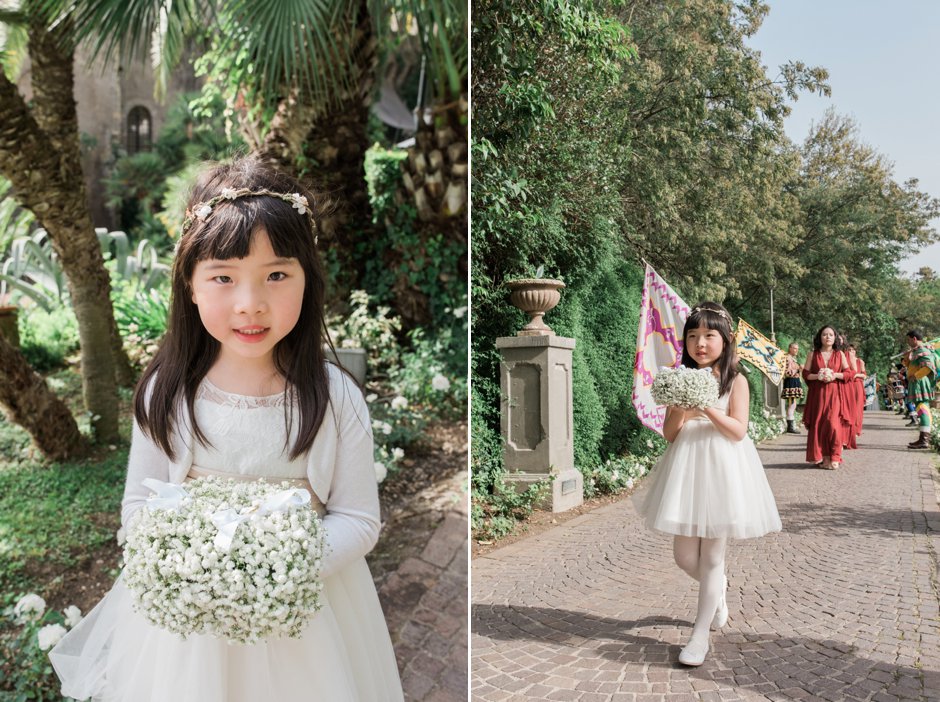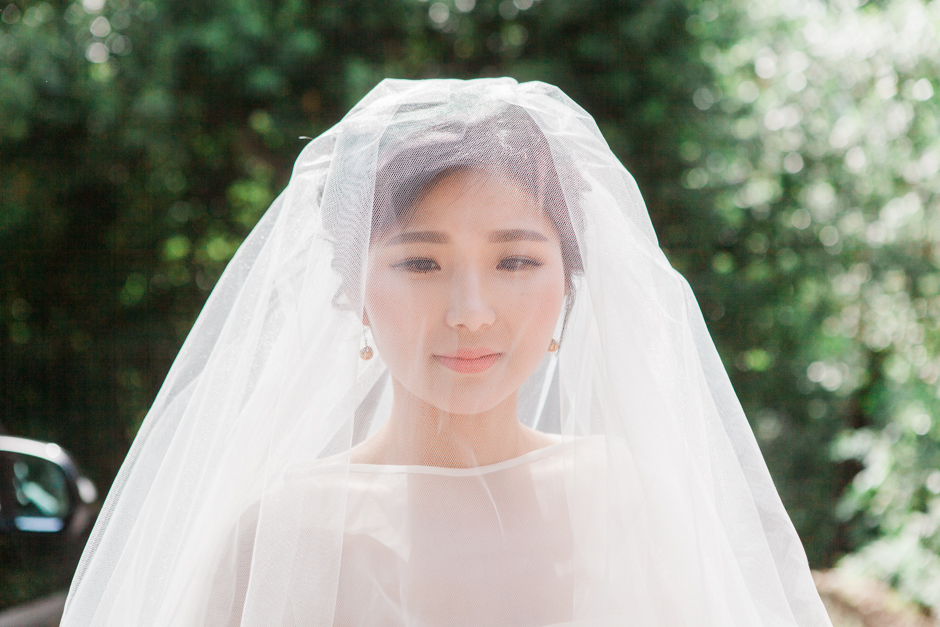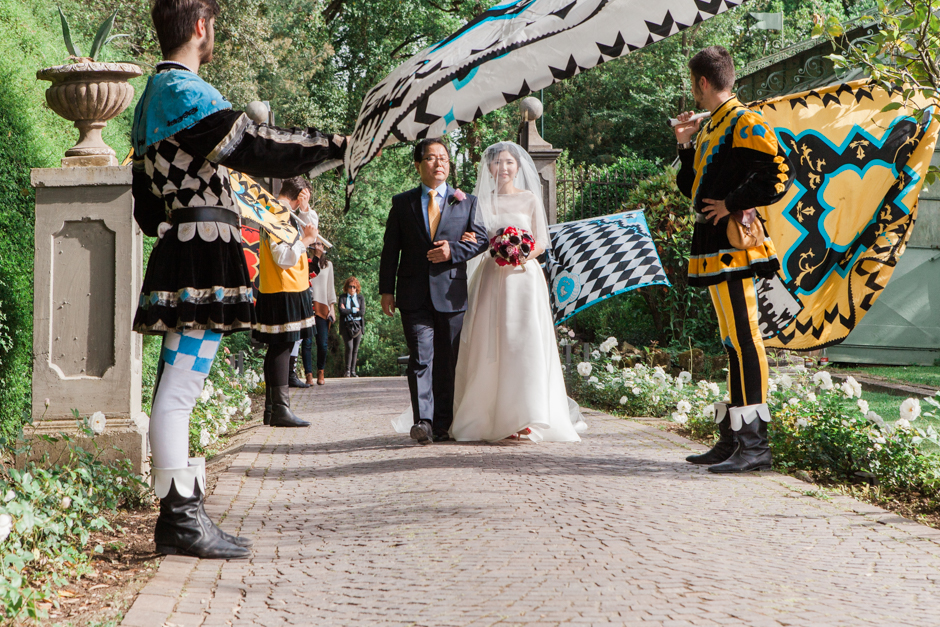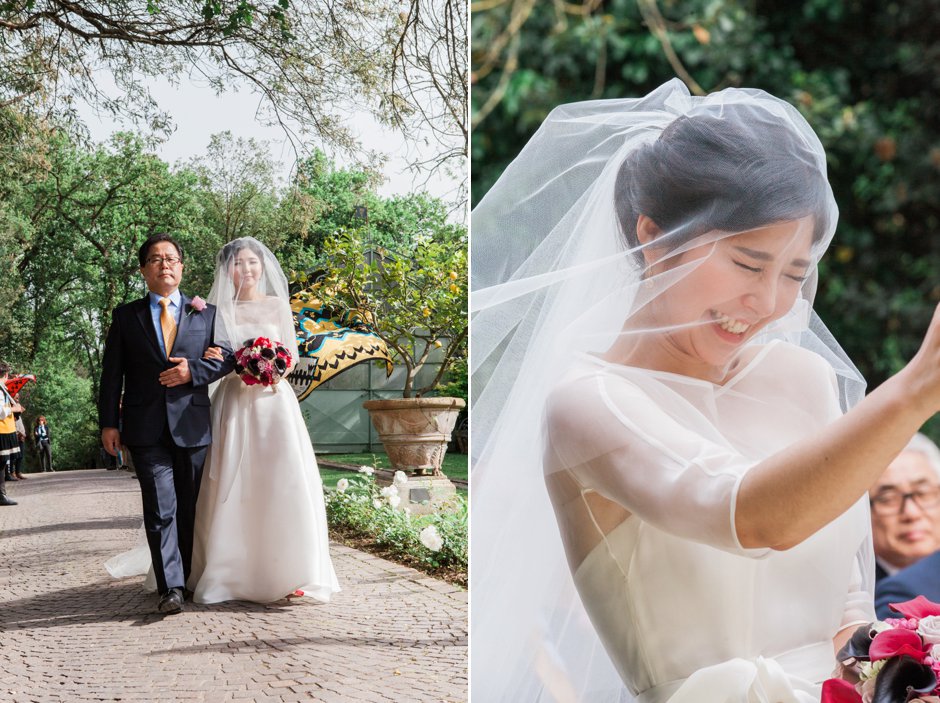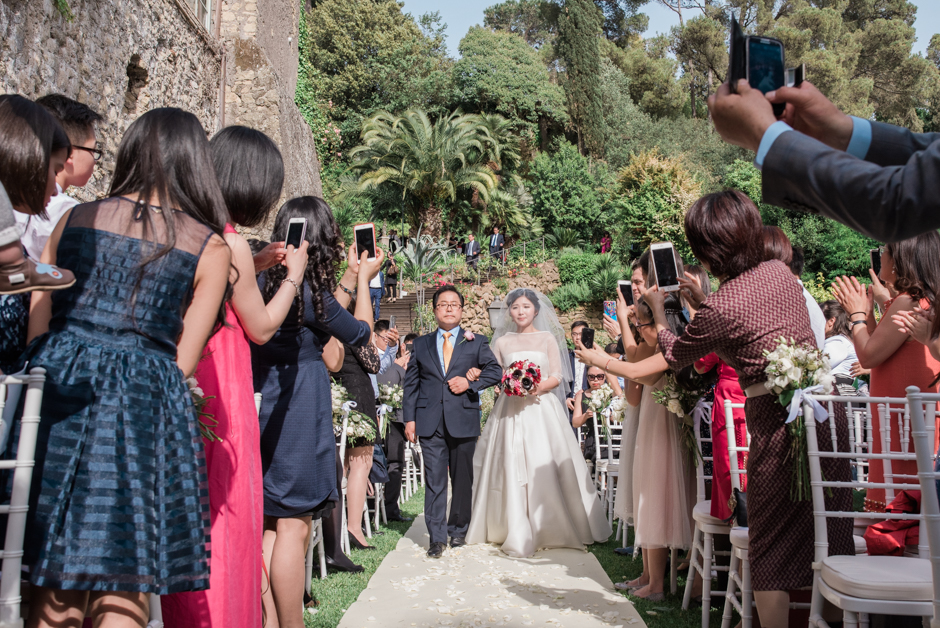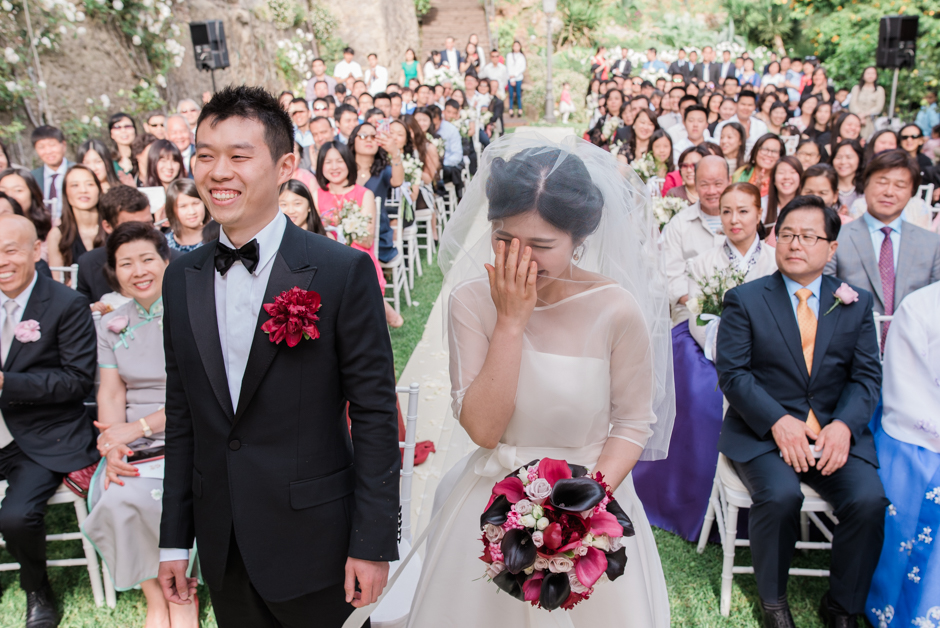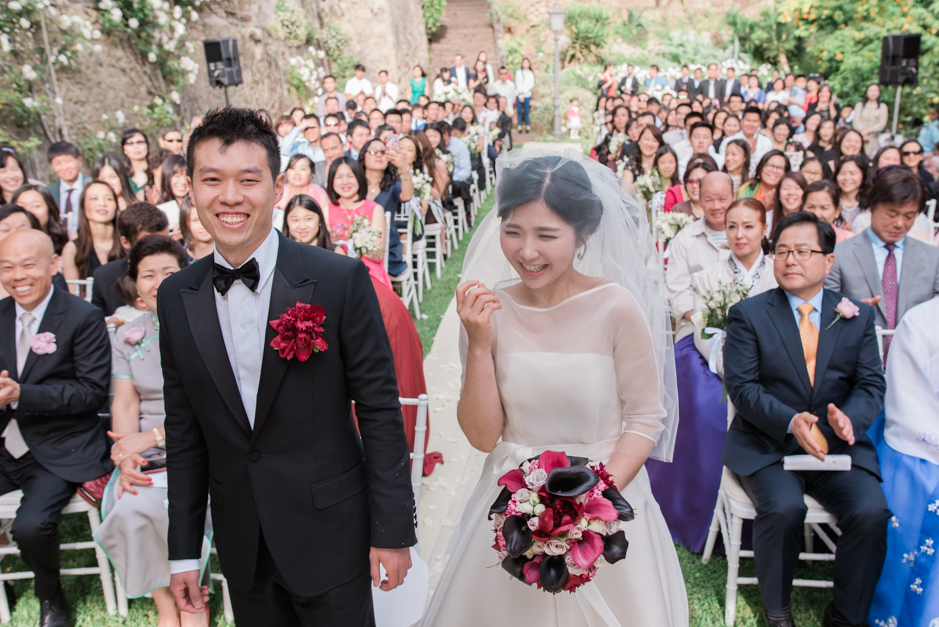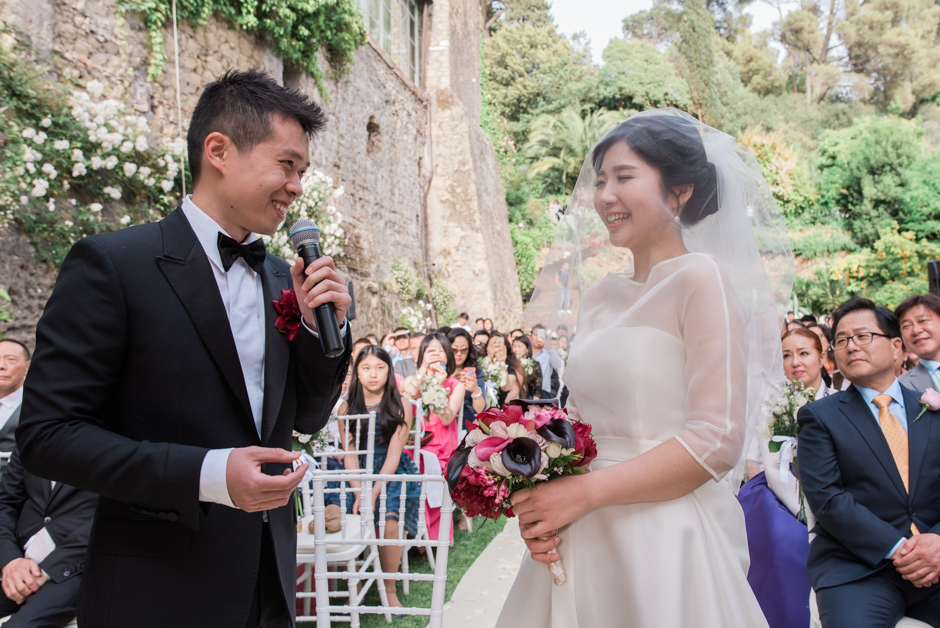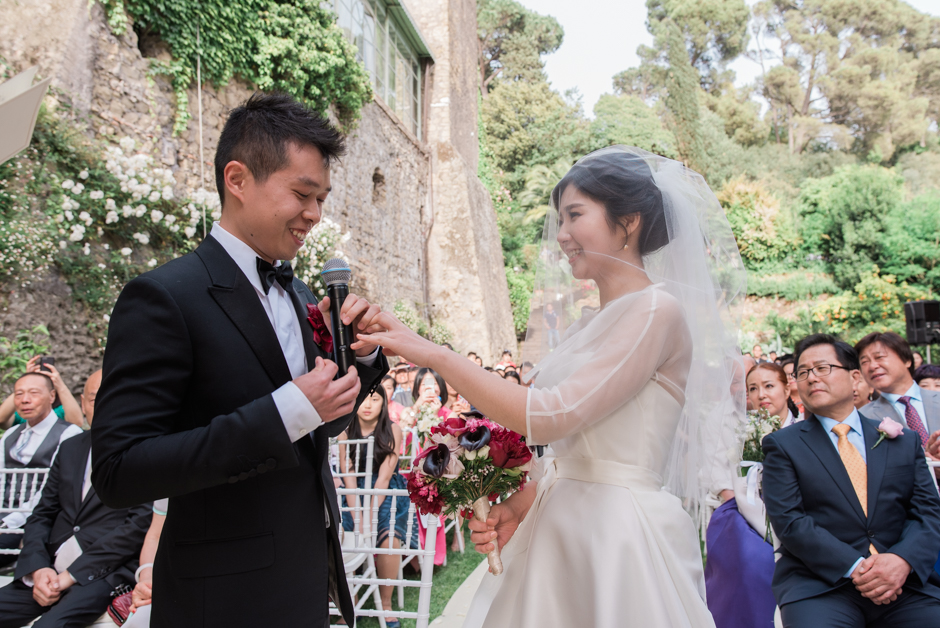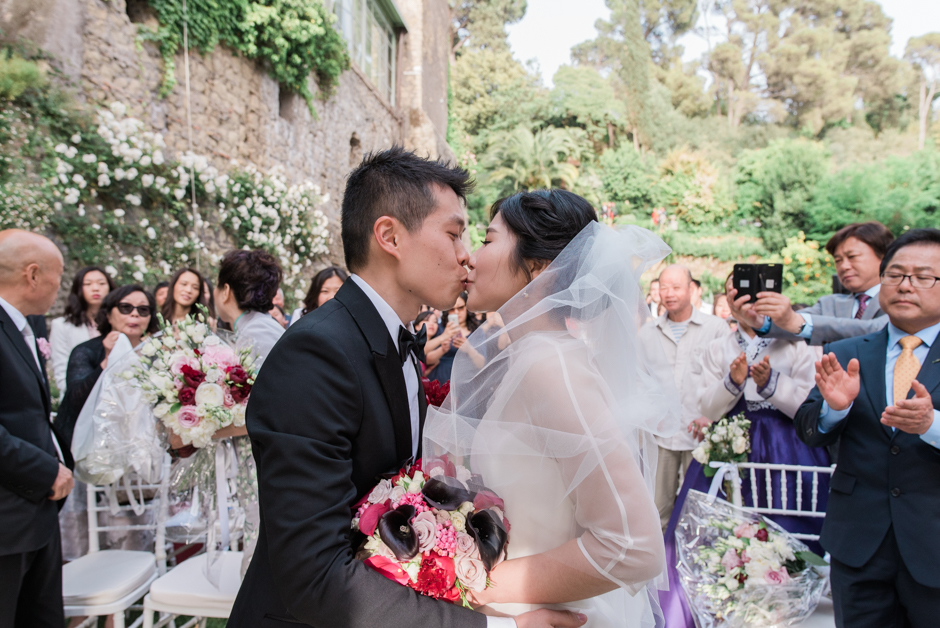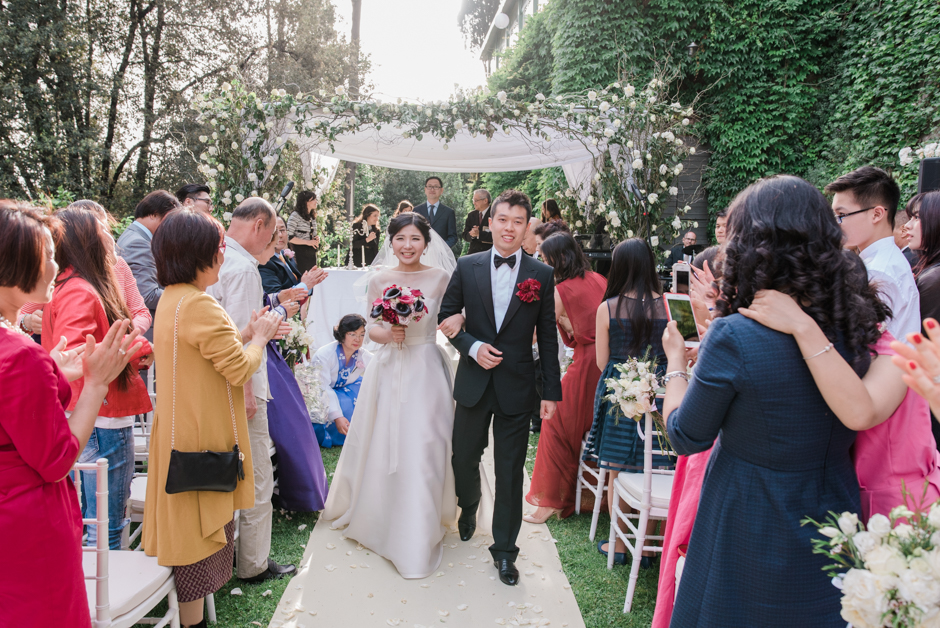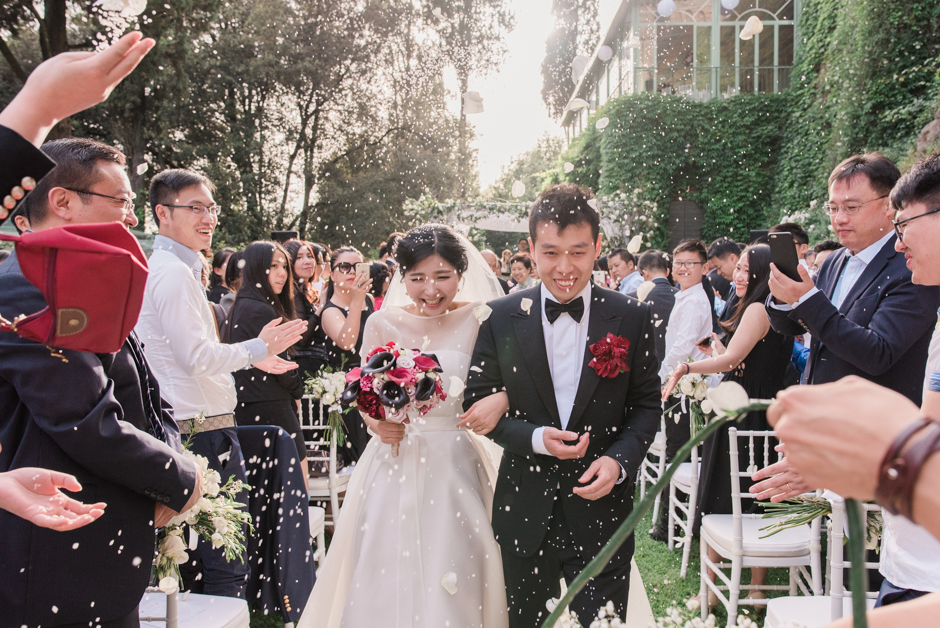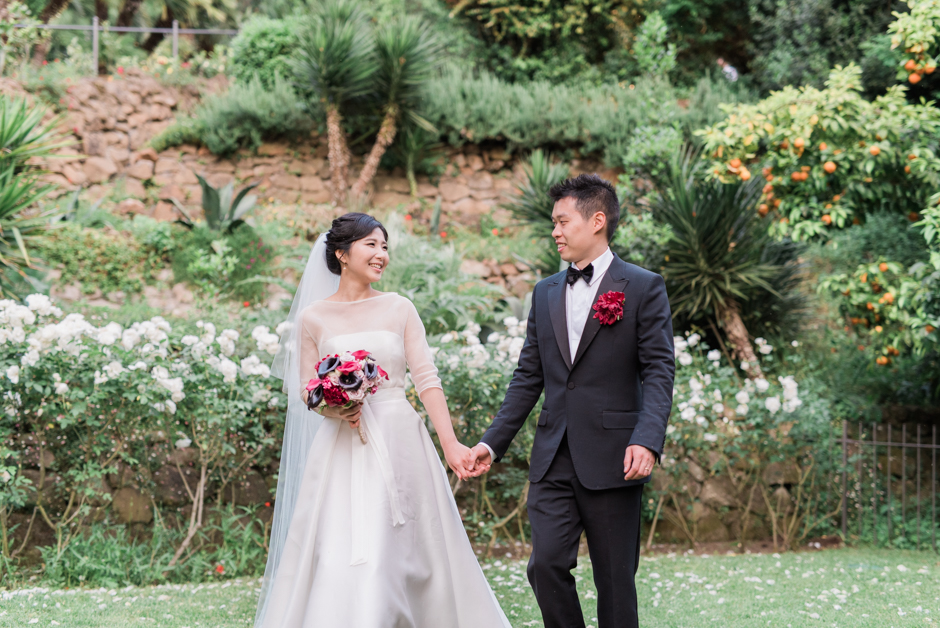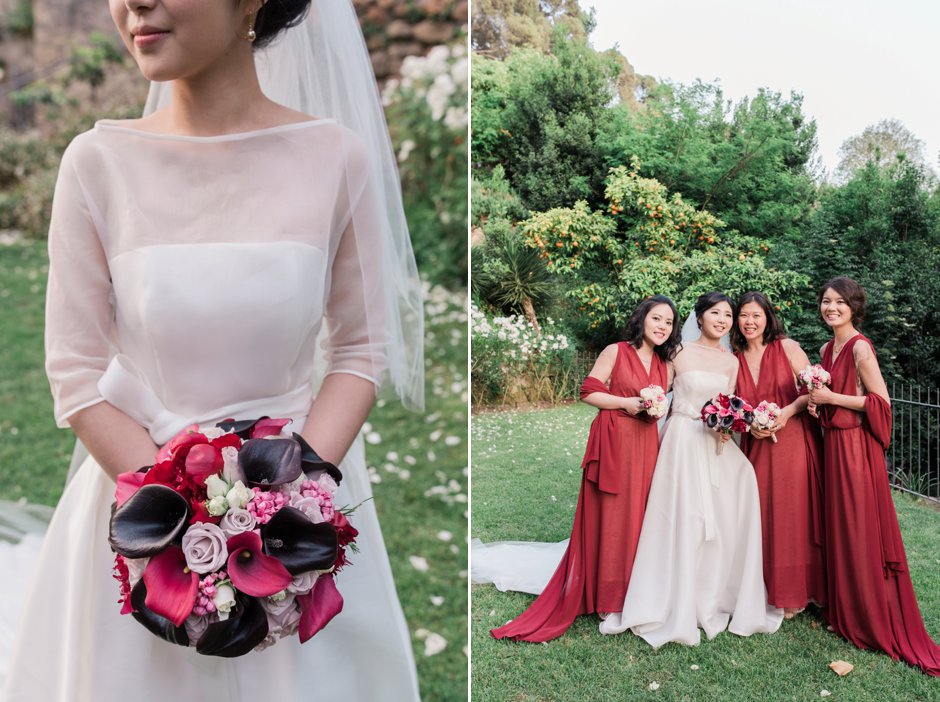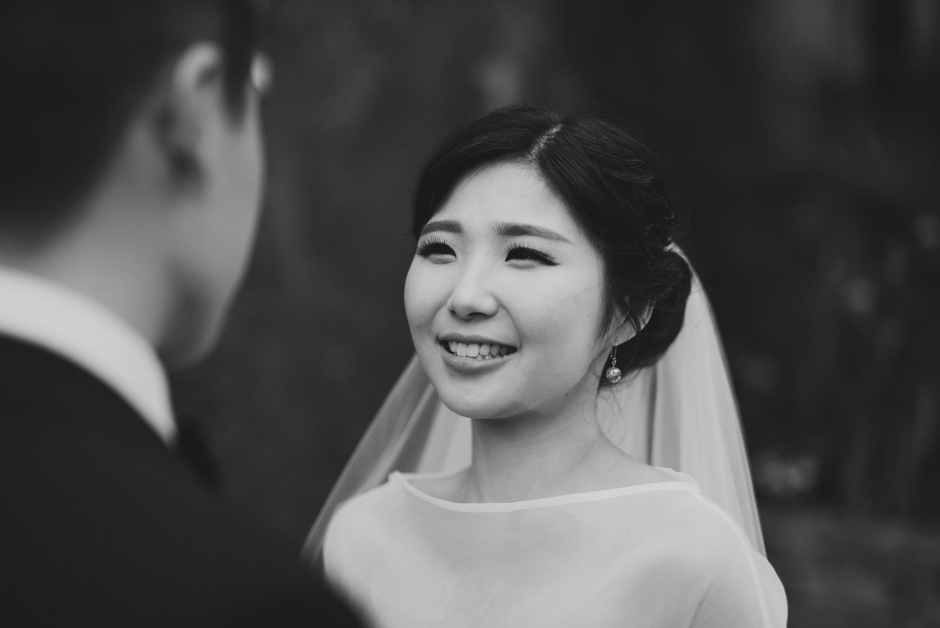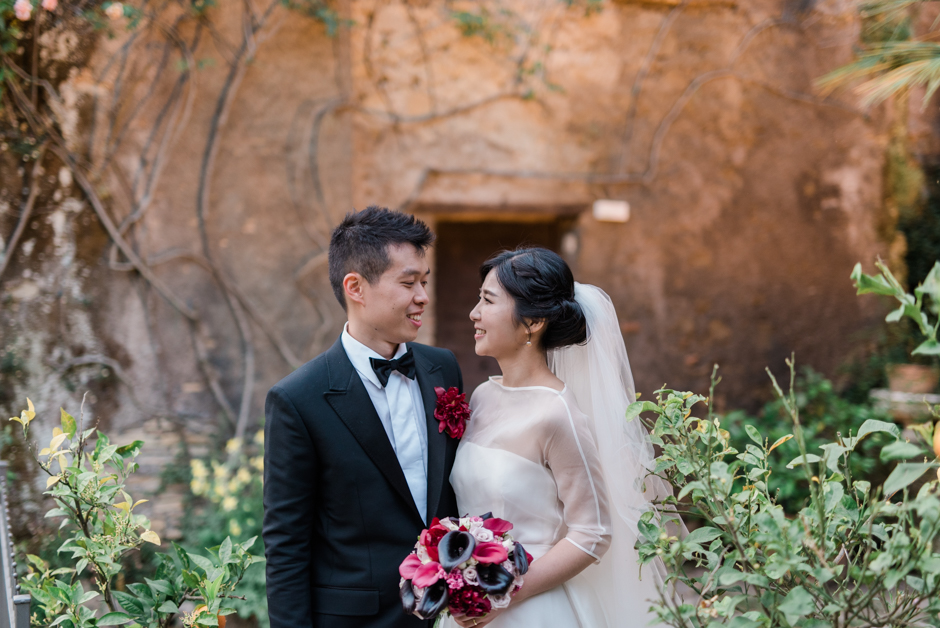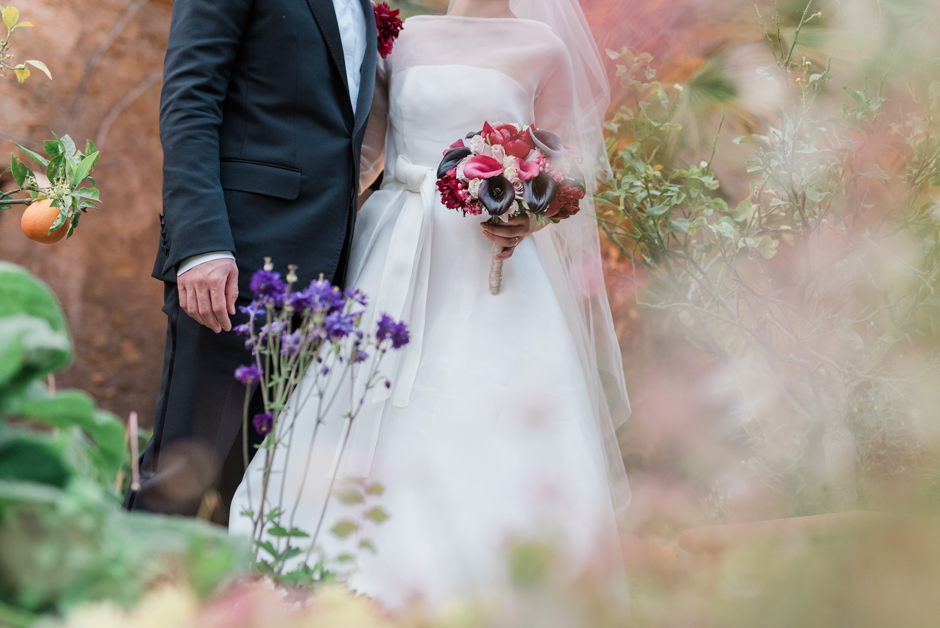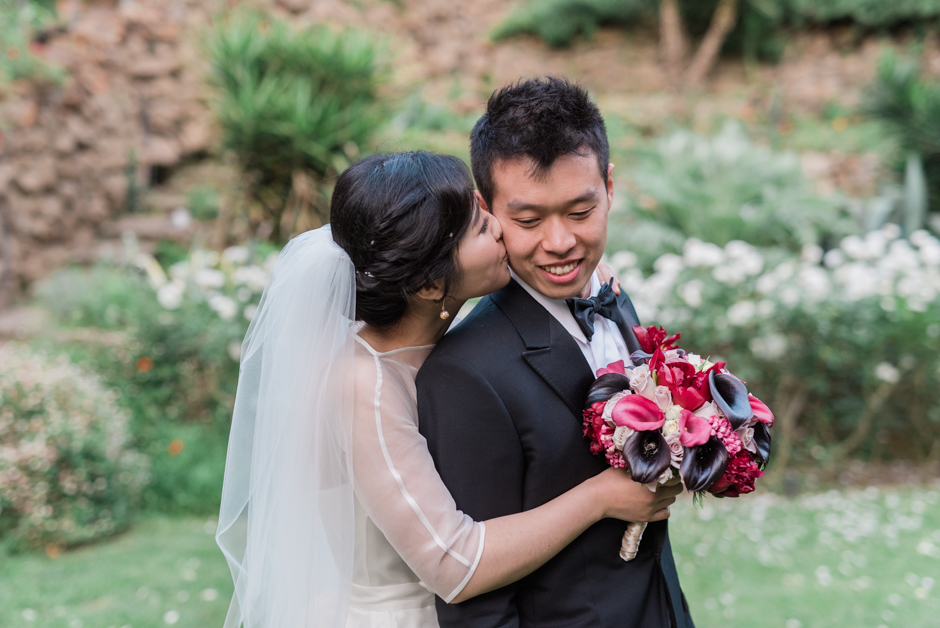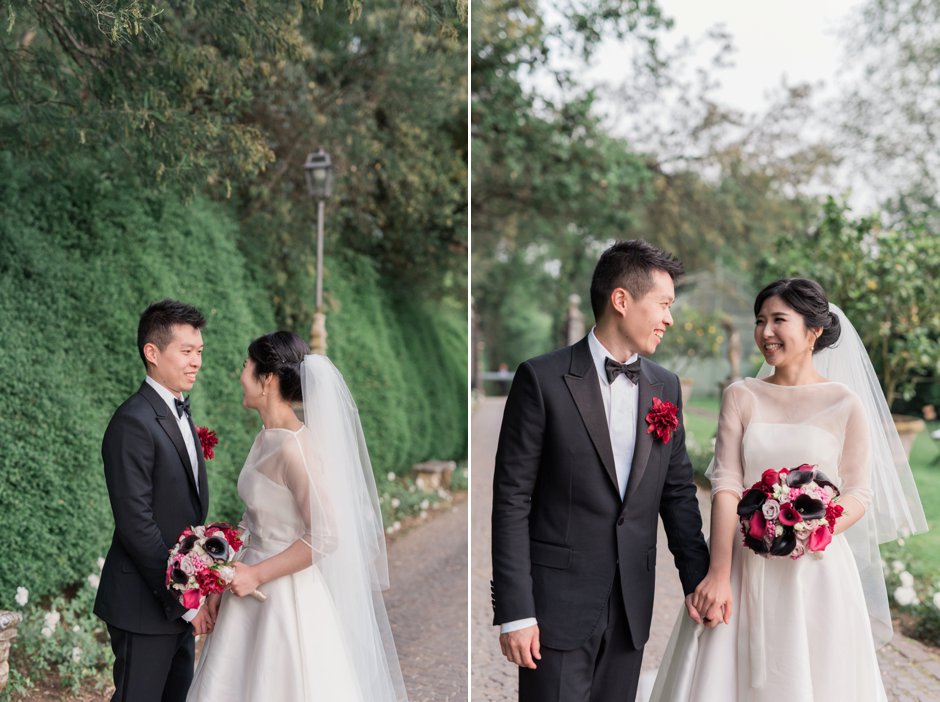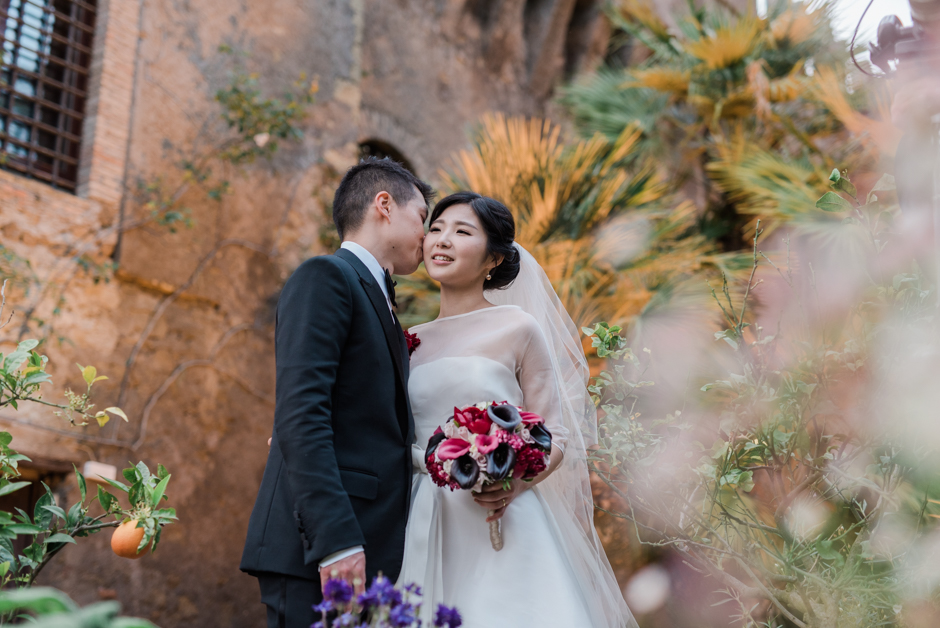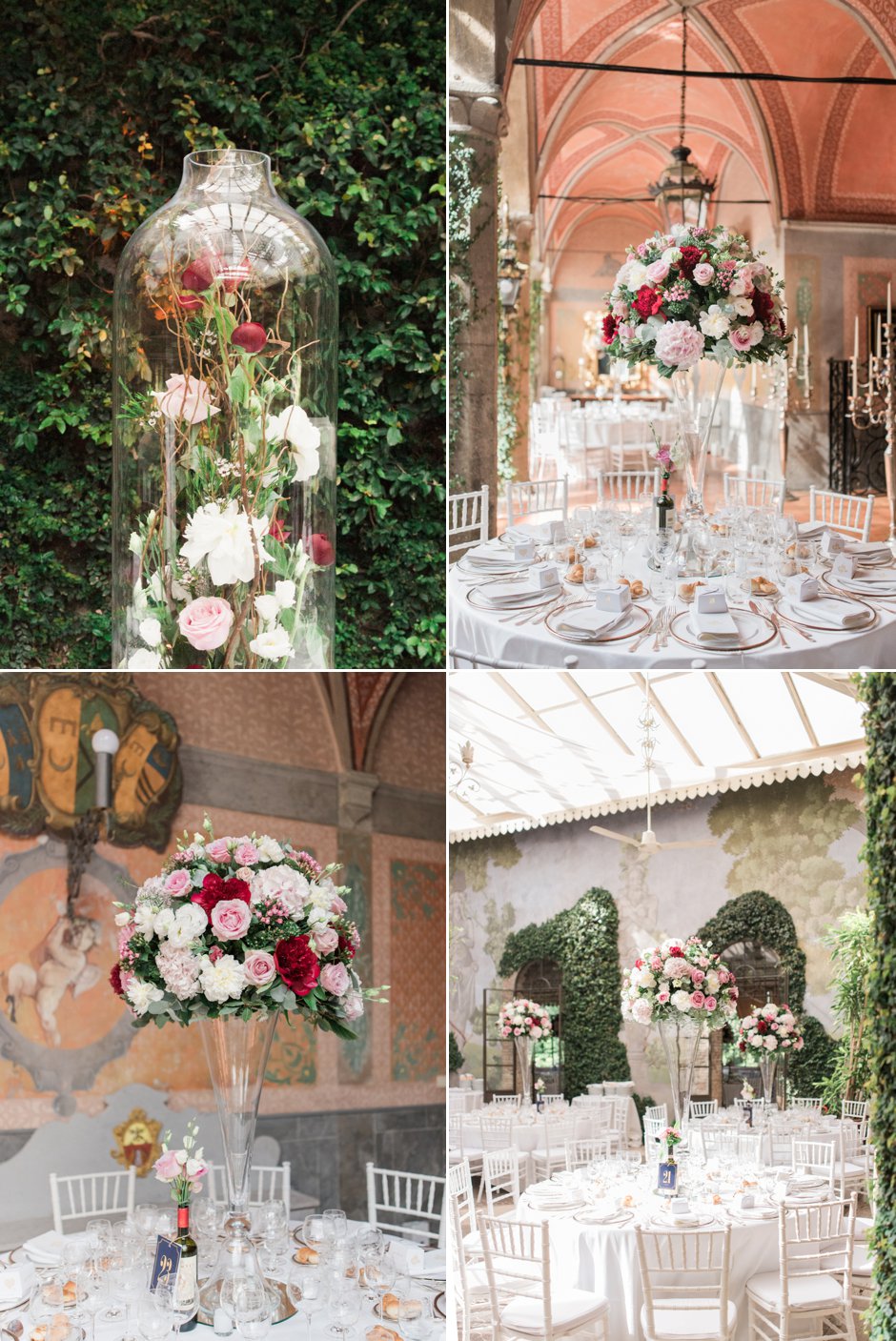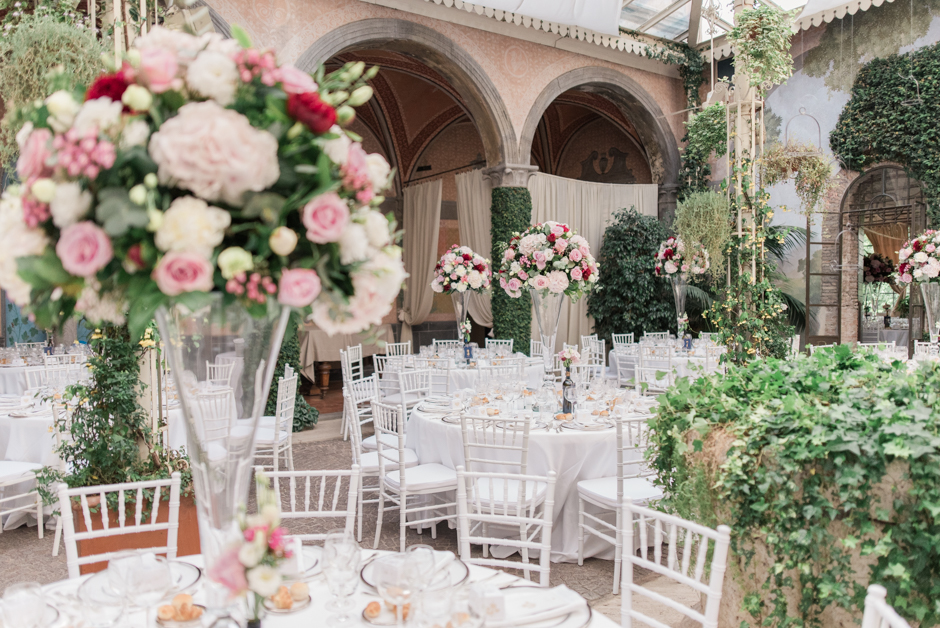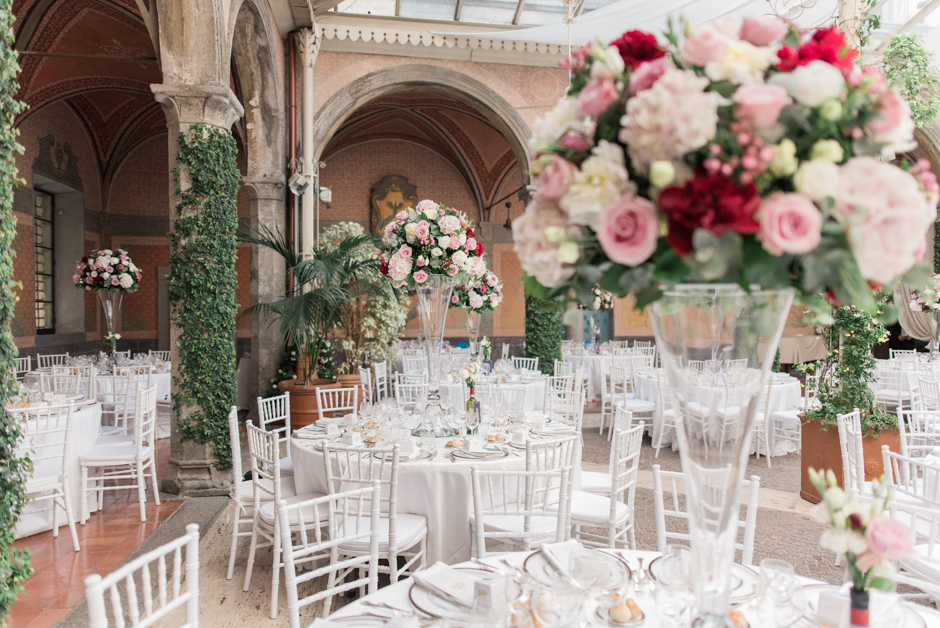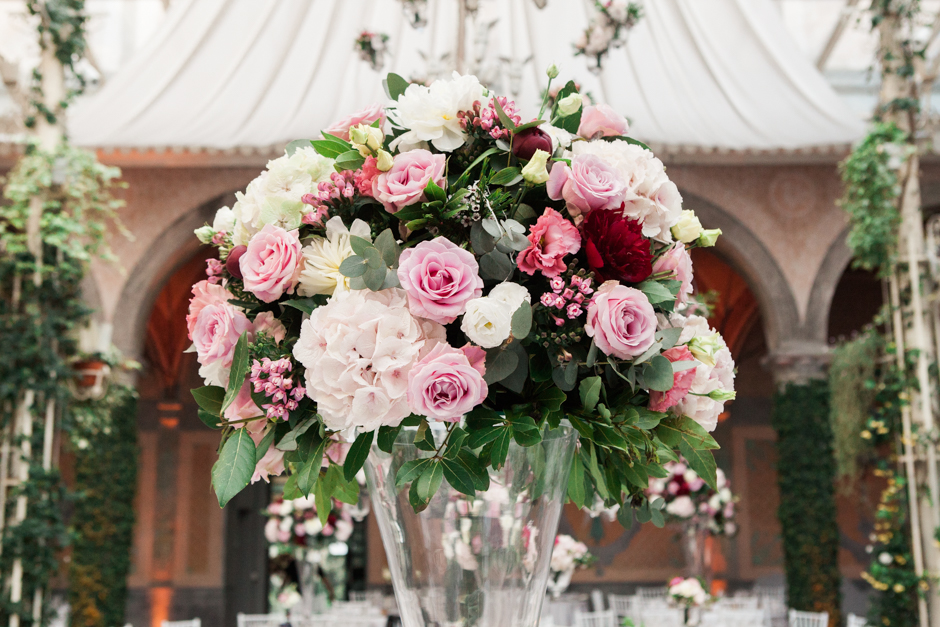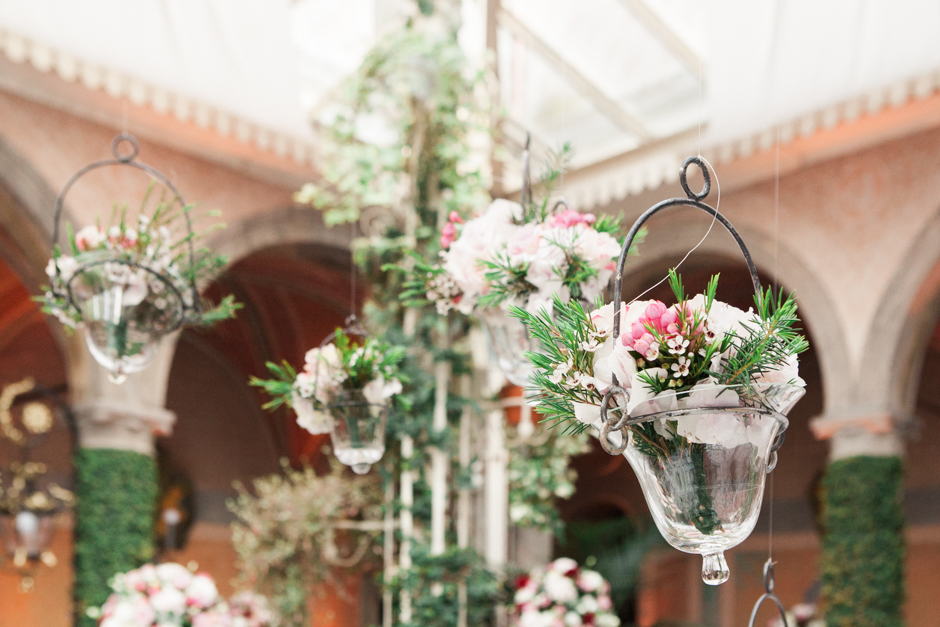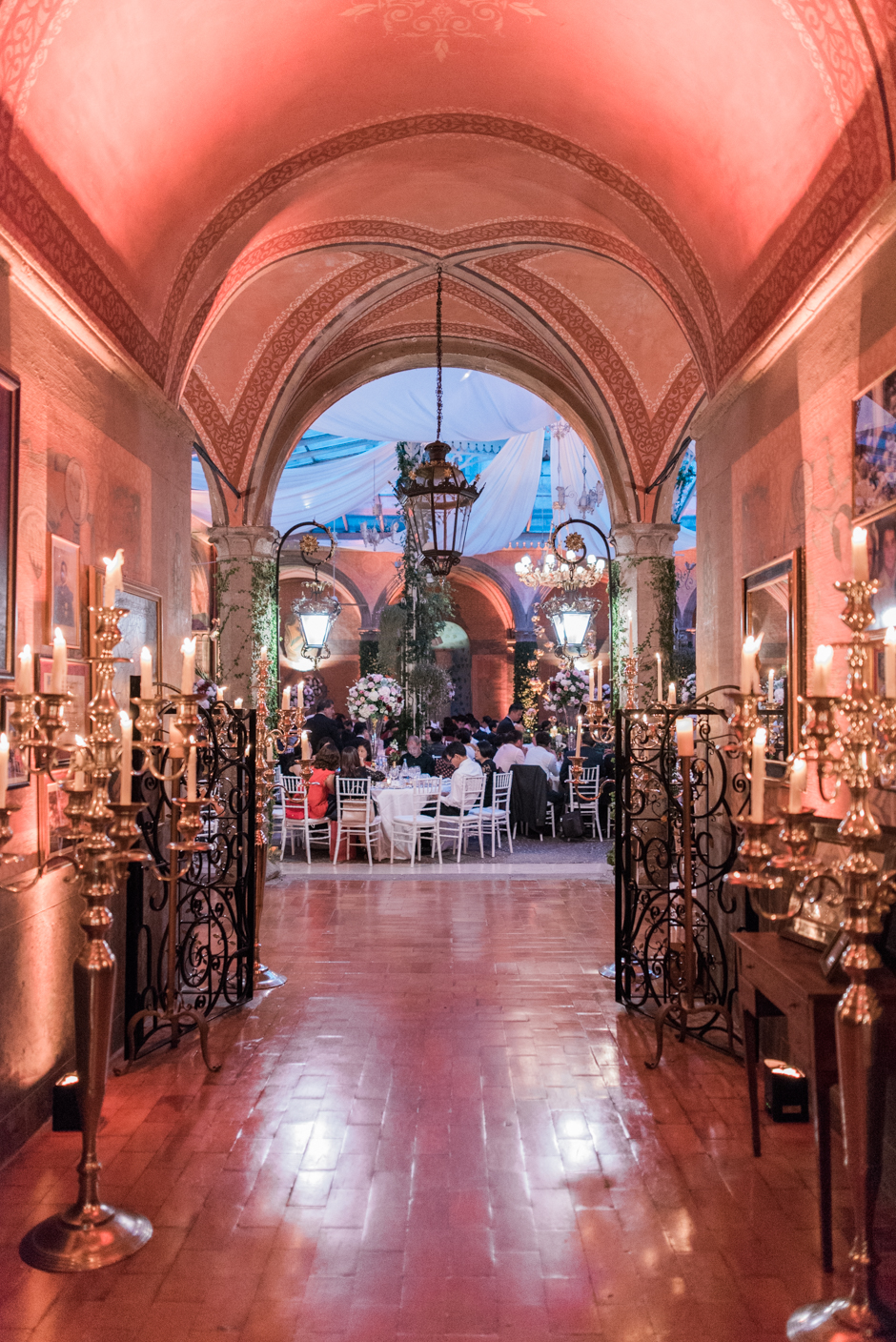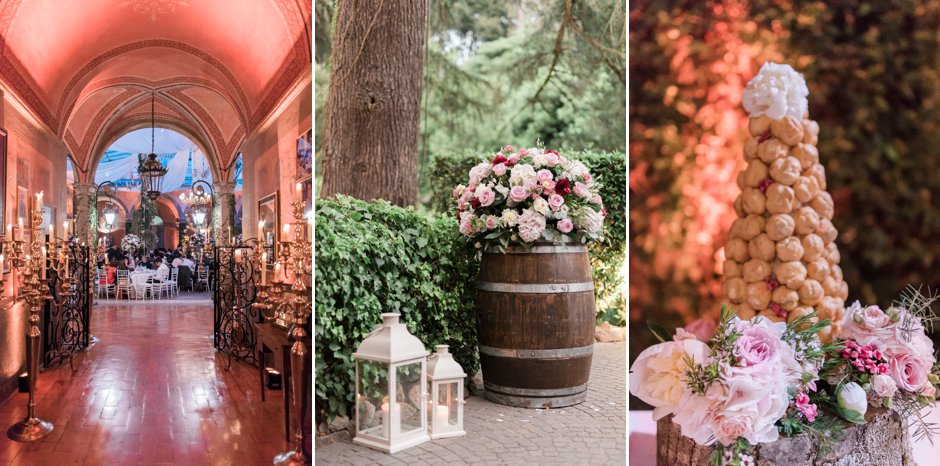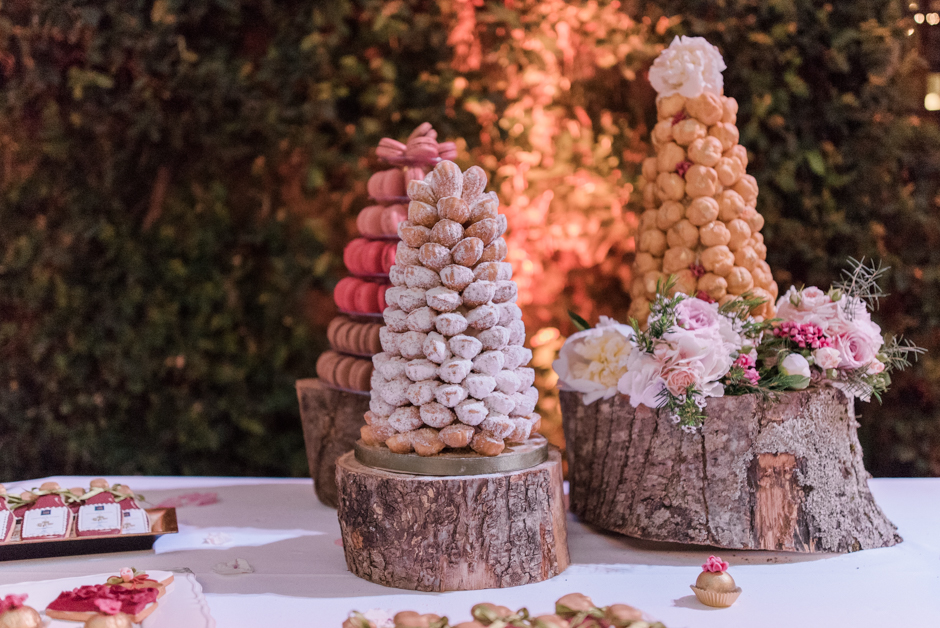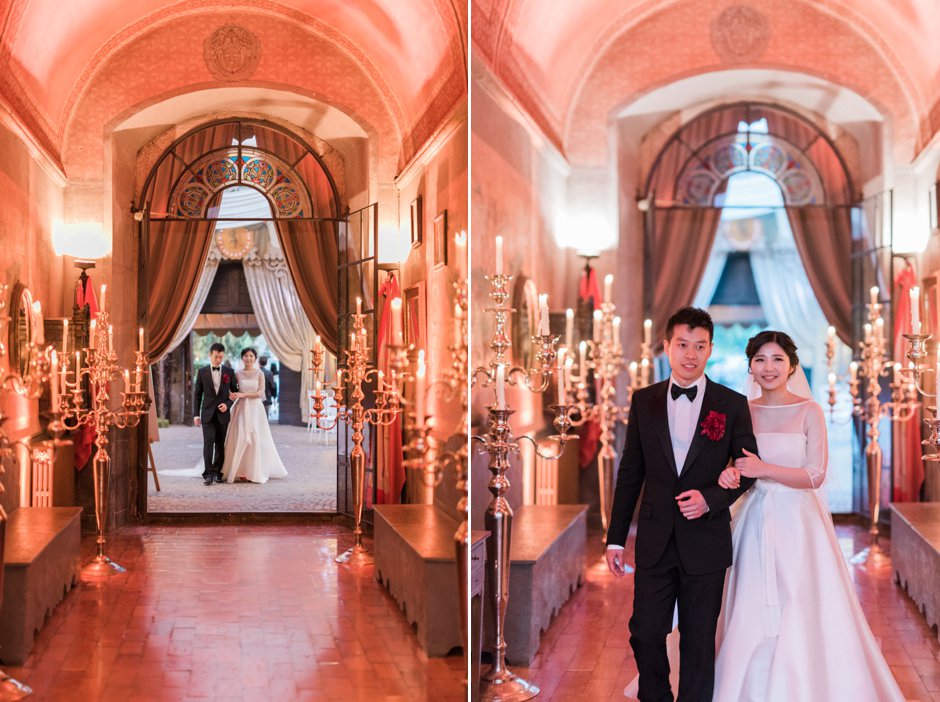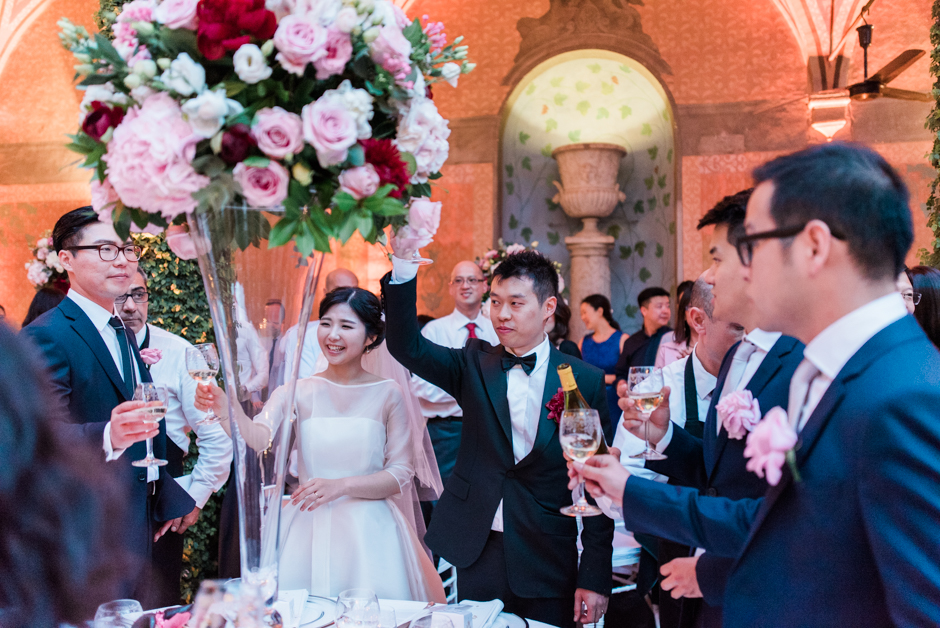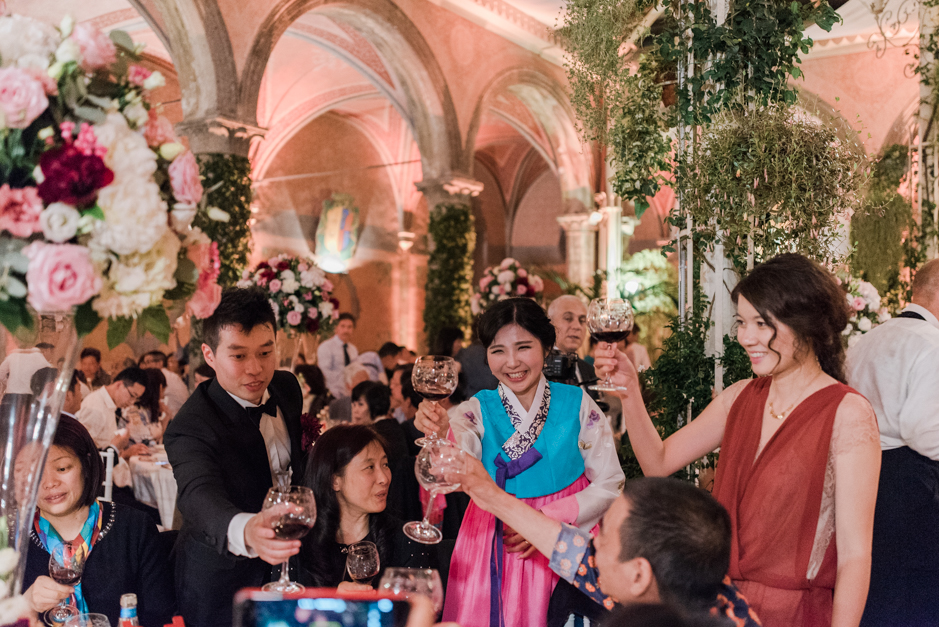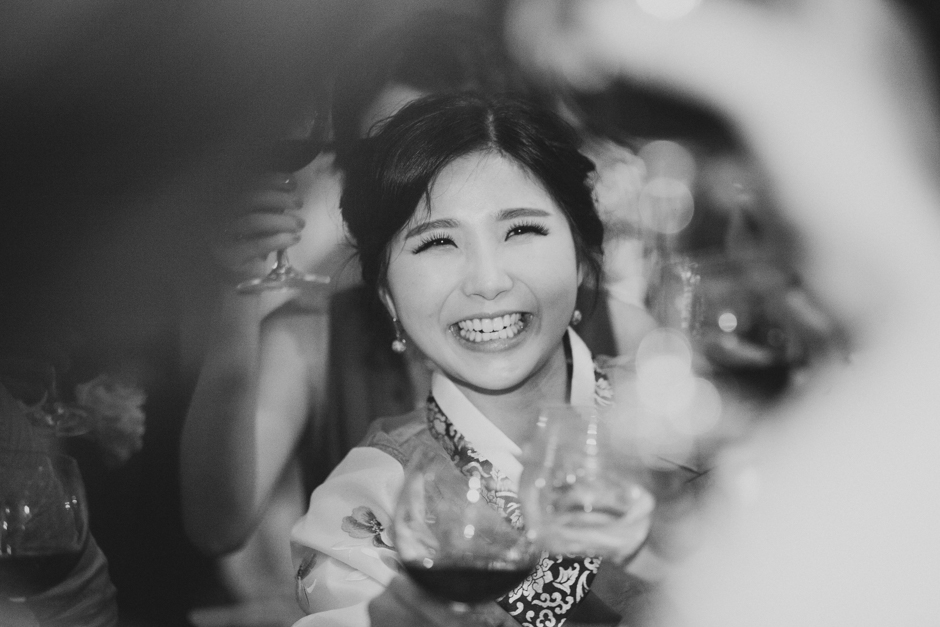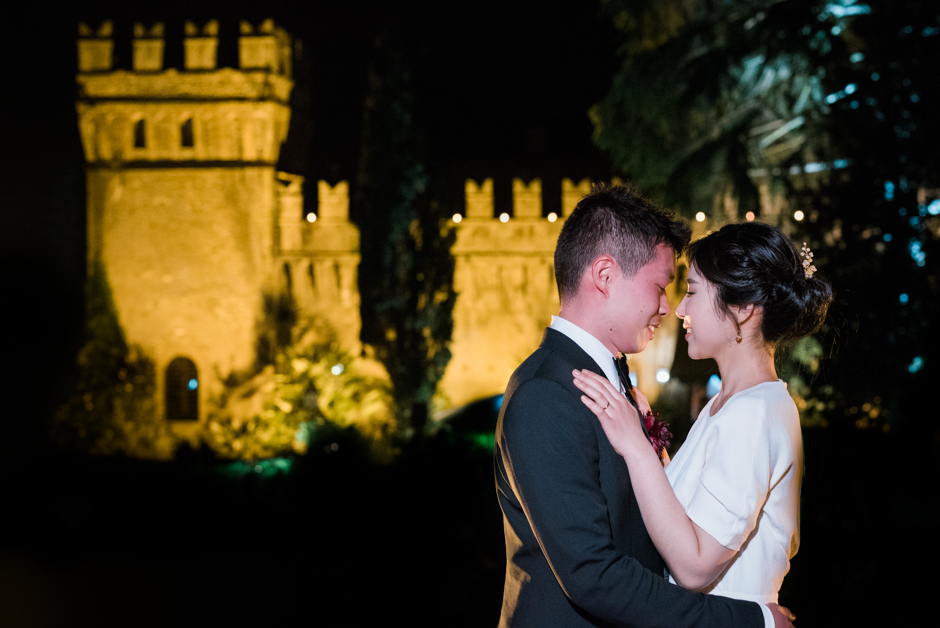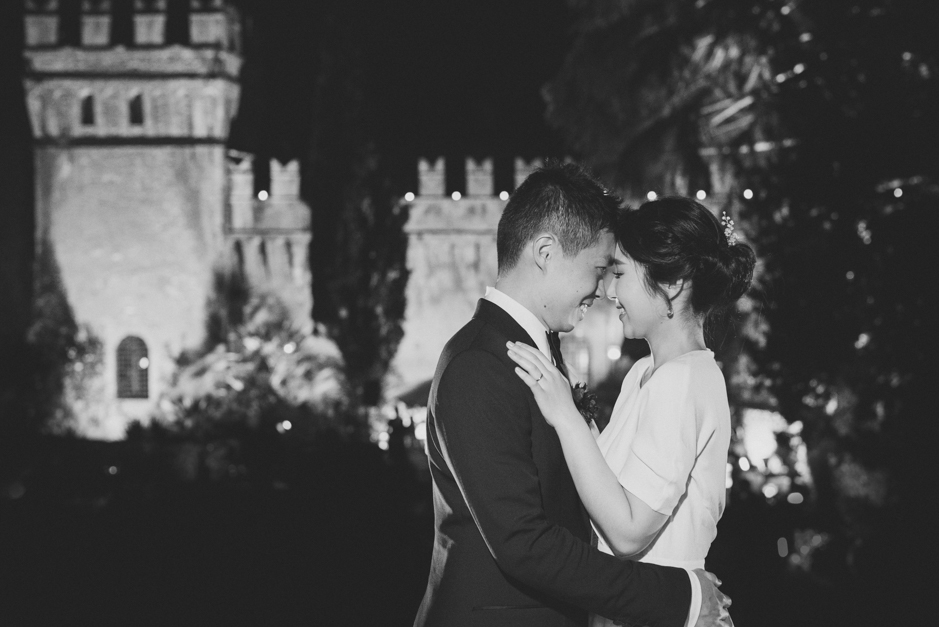 Rome destination wedding photographer / Bride's getting ready: Residenza Ruspoli Bonaparte, near Piazza di Spagna, Rome / Groom's getting ready: Castello di Torcrescenza, Rome / Outdoor religious ceremony: Castello di Torcrescenza, Rome / Reception & Party: Castello di Torcrescenza, Rome / Floral design: Ceccotti Flowers / Bride's dresses: Lina Wu / Bridesmaid's dresses: Lina Wu / Photographer: Marta Guenzi, Rome destination wedding photographer