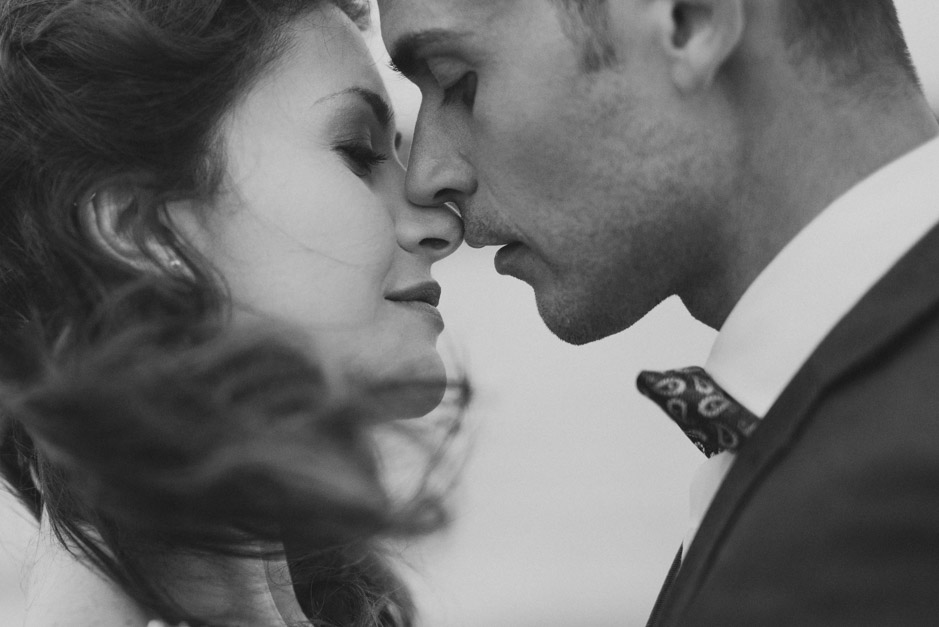 Sardinia is one of my biggest love: since I discovered it several years ago it has become the privileged refuge of my free days, where I recharge myself with energy and inspiration. Over the time I traveled many miles on its white roads, each time rewarded with the beauty of the scenery I encountered along the way and with the sweetness of its inhabitants. I've always dreamed of seeing her dressed up for a wedding party, and with this editorial shooting the dream has become reality. I wanted to create poetic images, to let you feel that salty breeze blowing during those days and I am so proud to announce that this editorial shooting has been featured on Style Me Pretty!
I imagined the union of two free spirits so I styled an itinerant destination wedding through the streets of the fascinating medieval village of Tratalias, enclosed in the territory of Sulcis, in the south of this magical and ancient land. It was built around the year 1000 and today is completely uninhabited and lives around its own Cathedral and its craft laboratories. In my vision the tradition becomes a sophisticated and exclusive detail in which the history meets the nature and together create a real sensory experience that has the typical taste of the Sardinian land with the myrtle, rosemary and laurel's perfumes. Together with the talented Sara Carboni, I imagined a weekend party: a special occasion to spend time and unforgettable moments with the most special guests, breathing an ancient and romantic atmosphere.
We used the beautiful scenario of the Cathedral of "Santa Maria di Monserrato" to set the outdoor ceremony. After that we styled an itinerant aperitif sipping a glass of red wine while discovering the ancient medieval village and sampling locally-sourced appetizers and drinks at stations nestled along the quaint streets: pecorino cheese, olives, jams, wines and the myrtle liqueur. In order to fully live the tradition we thought about a moment in which the bridegrooms and their guests can attend the preparation of the wedding bread called su coccoi de sa sposa, made by a woman wearing the traditional Sardinian dress. To follow an elegant al fresco dinner under the olive trees, tasting excellent Sardinian food. We have thought about details able to take back in time: a rich mise en place with silver cutlery and gold adorned plates that intentionally contrast with natural and rustic elements like the wooden table. To harmonize everything, we chose light pastel colours for the floral decorations using English Austin roses mixed with the olive leaves. Finally we styled the after wedding party at a white sand beach with both dancing and relaxing corners with pillows.
Photography: Marta Guenzi Photographer, fotografo matrimonio Sardegna / Event planning and styling: Sara Carboni / Bridal Boutique: Donna Concept Store Sposa / Beaded and sequined sheath dress with flutter sleeves: Jenny Packham / Organza silk flower headband: Cecile Boccara / Bicolor hand embroidered tulle dress: Marco y Maria / Headbands: Deepa Gurnani / Romantic baroque pleated lace dress: Catherine Deane / Hand embroidered and sequined dress: Theia Couture / Intricated floral 3D embroidered with sheer long sleeves: Jenny Packham / Floral design: Valentina Scanu, Pianeta Fiore / Rentals: Next allestimenti / Cinematography: Gm Digital Video / Hair + Makeup: Jumeaux / Invitations: Sara Events / Cheeses: Caseificio degli allevatori Sulcitani / Wines: Cantina Santadi / Painted black shawl: Su muncaroi pintau / Favors: Ollu de stincu / Ceramic Lab: Sa terra pintara / Textile Lab: Sa domu de su linu / Woman wearing the traditional Sardinian dress: Marinella Milia, Associazione Is Maistus / Model (Bride): Valentina Mazara / Model (Groom): Carlo Manca / Medieval village of Tratalias / Church: Cathedral of Santa Maria in Monserrato, Tratalias / Municipality of Tratalias / Beach: Le Saline, Calasetta