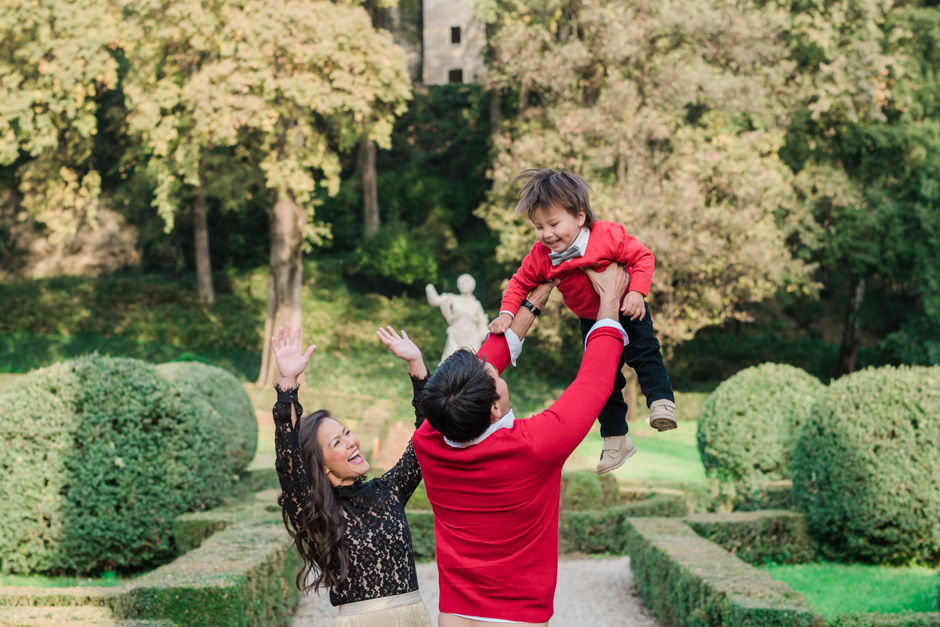 I would like to begin the story of this family photo shoot I photographed in Verona in November with some words of Charles Dickens that perfectly describe the charm that I breathed within the walls of this town.
Pleasant Verona! With its beautiful old palaces, and charming country in the distance, seen from terrace walks, and stately, balustraded galleries. With its Roman gates, still spanning the fair street, and casting, on the sunlight of to-day, the shade of fifteen hundred years ago. With its marble-fitted churches, lofty towers, rich architecture, and quaint old quiet thoroughfares, where shouts of Montagues and Capulets once resounded, and made Verona's ancient citizens cast by their grave, beseeming ornaments, to wield old partizans. With its fast-rushing river, picturesque old bridge, great castle, waving cypresses, and prospect so delightful, and so cheerful! Pleasant Verona! (Charles Dickens)
Lydia and John, traveling from Los Angeles with their toddler Jaxson, asked me to arrange a family photo shooting during their holiday in Italy. They were looking for a place rich in history and with a variety of scenarios in order to capture many different shades of my beautiful country. We went through some of the most fascinating places on Lake Garda, such as Sirmione, Desenzano, the beautiful Isola del Garda (unfortunately closed to the public during late autumn), Malcesine and Parco Sigurtà, and we ended up choosing Verona that, with its bridges, decorate buildings and views from the Lungo Adige, proved to be the perfect setting.
Lydia, who is a fashion blogger (if you will visit her blog, Jetting Jewels you will surely get lost among her beautiful outfits & travels around the world!), styled two festive looks: red sweaters and white shirts for the boys & a macramé lace blouse with a stunning gold pleated skirt for herself + a blue velvet jacket (the absolute trend of this season!) for John and Jaxson & a turtleneck red sweater with a tulle skirt for Lydia, matched with a pair of stiletto Louboutin.
The city centre was already immersed in the Christmas atmosphere and the squares were very crowded, so I planned for them a tour around more quiet places: we met at the Giardino Giusti, where we enjoyed the peace of the park, between the long rows of cypress trees and the boxwood hedges mazes. Then we went on walking down the riverside called Lungadige, crossing the Ponte Pietra, strolling by the lanes near the Duomo and ending up in the Corso Porta Borsari area, where there are some of my favorite perspectives.
I had been in Verona many times before this shooting, but in any event, for one reason or another, without my camera. And it is amazing how this time, from behind my lenses, I've caught nuances and details that I had never noticed during my previous sightseeings.
And now I leave the word to Lydia who wrote:
John and I made a point to see as much of the world before we started a family. But of course, our love of travel didn't stop when we had a child. Now, little Jaxson just comes with us. Since we can't travel to exotic destinations as often as we used to, we choose one big trip a year celebrate our collective Fall birthdays (yes, all 3 of us are born in the Fall within 2 weeks of each other). These trips have become special to us. We not only celebrate birthdays, we celebrate the closing of another great year and spent uninterrupted quality time together. I look forward to our trip each year and making these unforgettable family memories. 
 

Since capturing life moments and beautiful places is also part of my job on Jetting Jewels blog  I always come home with thousands of photos.  Unfortunately because of timidness, uncertainty and simply unease of strangers taking our photo, we often get very few photos of all three of us. So I love doing our family holiday photos during our travels to ensure I come home with amazing photos of all us. And this year, we was lucky enough to find Marta Guenzi in Italy.  

 

When I saw Marta's portfolio, I immediately knew we would be compatible. Her style is elegant and romantic, and I knew she would capture us perfectly in the beautiful setting of Verona. 

Marta is also just the sweetest person ever. I don't think I've ever seen John and Jaxson so completely at ease during a photo shoot. Even though we walked for hours around Verona, through the gardens of Giusti and cobble stone streets of the Old Town, we all happily followed Marta as we discovered little corners of the city for the perfect shot. She inadvertently became our city tour guide which was a definite plus.  

I wanted to showcase a bit of Italian elegance in the beautiful gardens, and something a bit more fun and whimsical around the pastel streets of this amazing city. I guess you can say my vision was to create a photo diary showing all the reasons why we love Italy so much. And just photos captured this that! Above all, Marta was able to capture the love and silliness of my little family, and the beauty of this magical city so perfectly. Verona is indeed beautiful! No wonder Shakespeare chose this city as the set for the most famous love story of all time, Romeo & Juliet. We are definitely in love with it.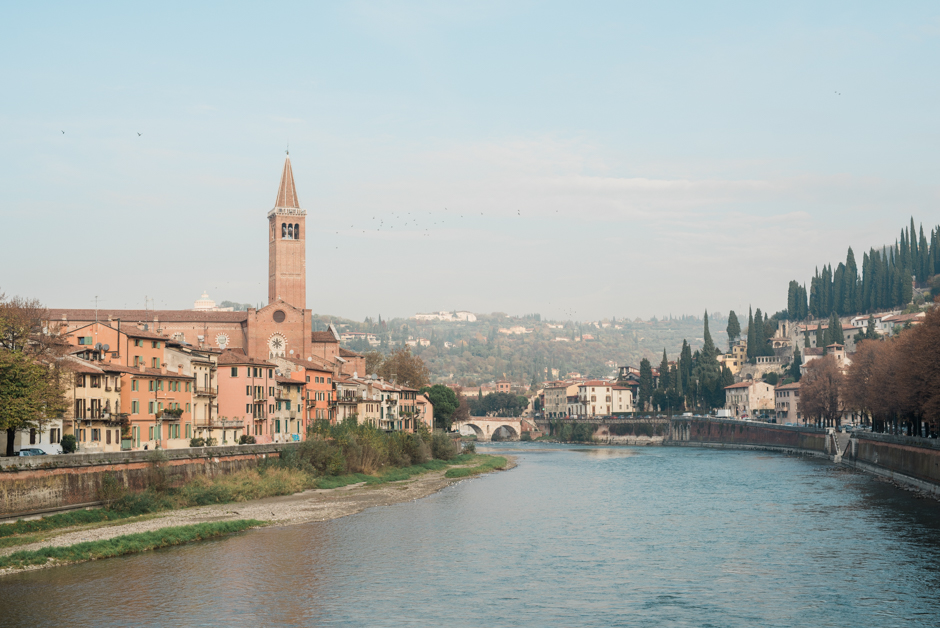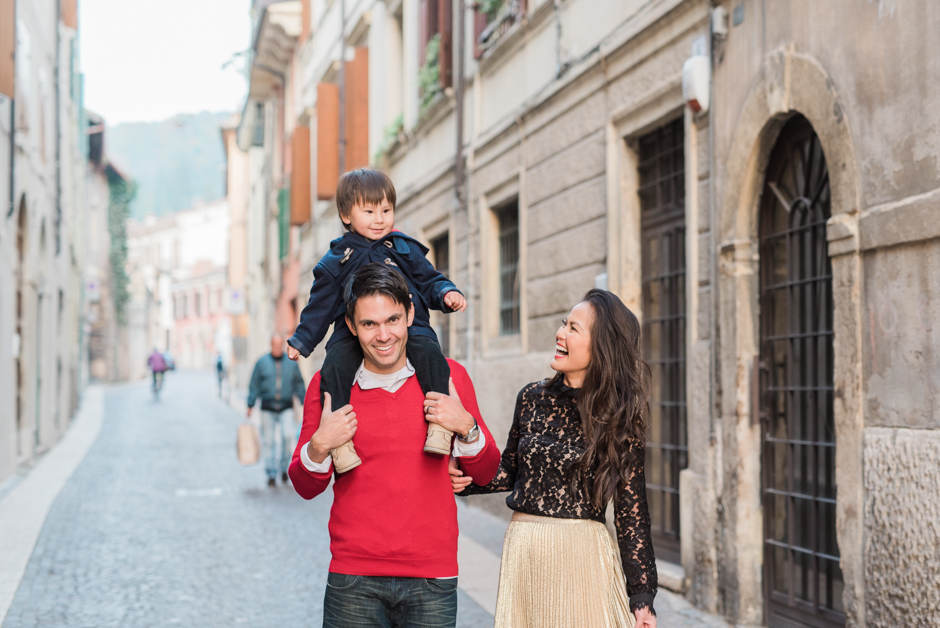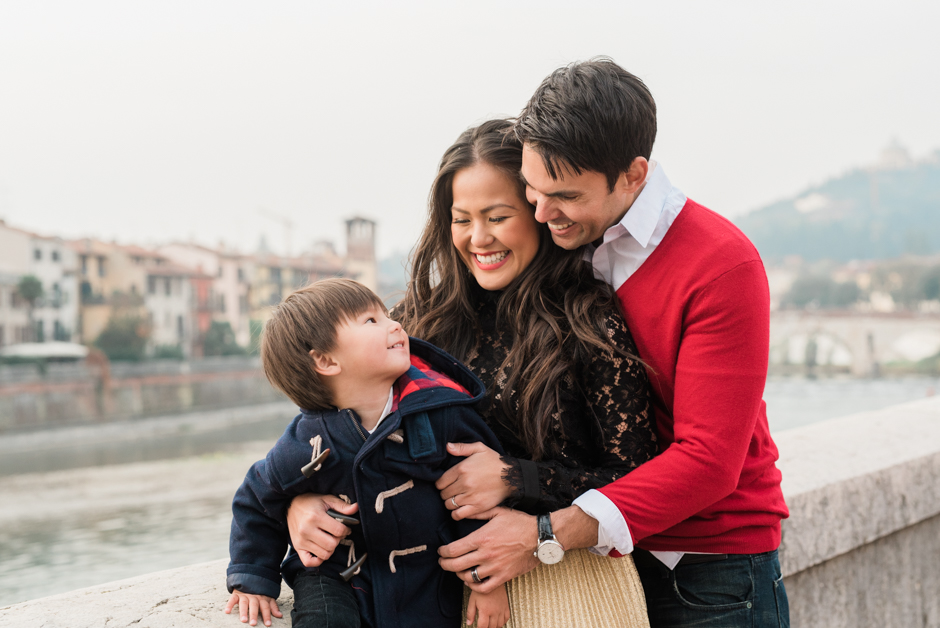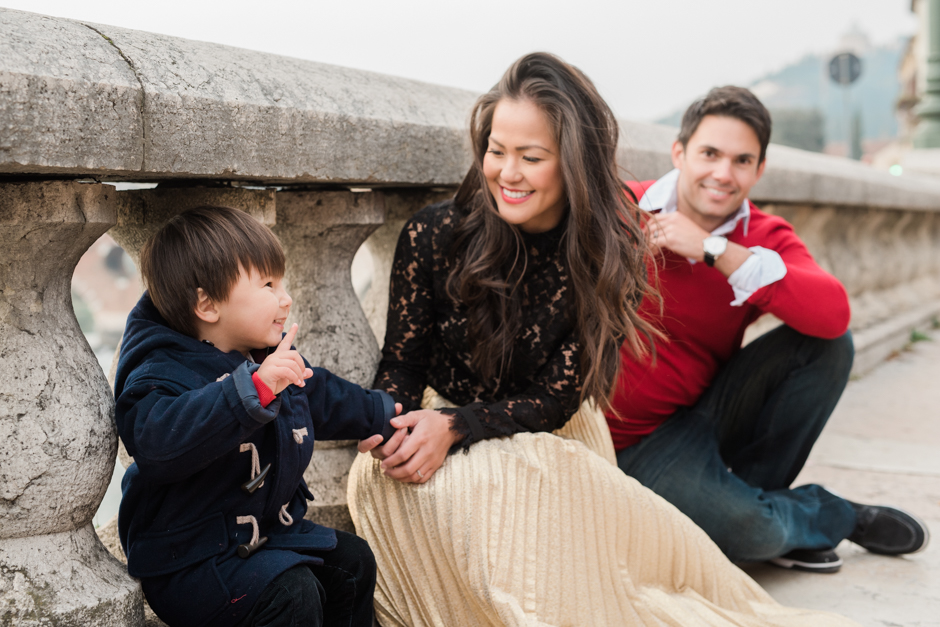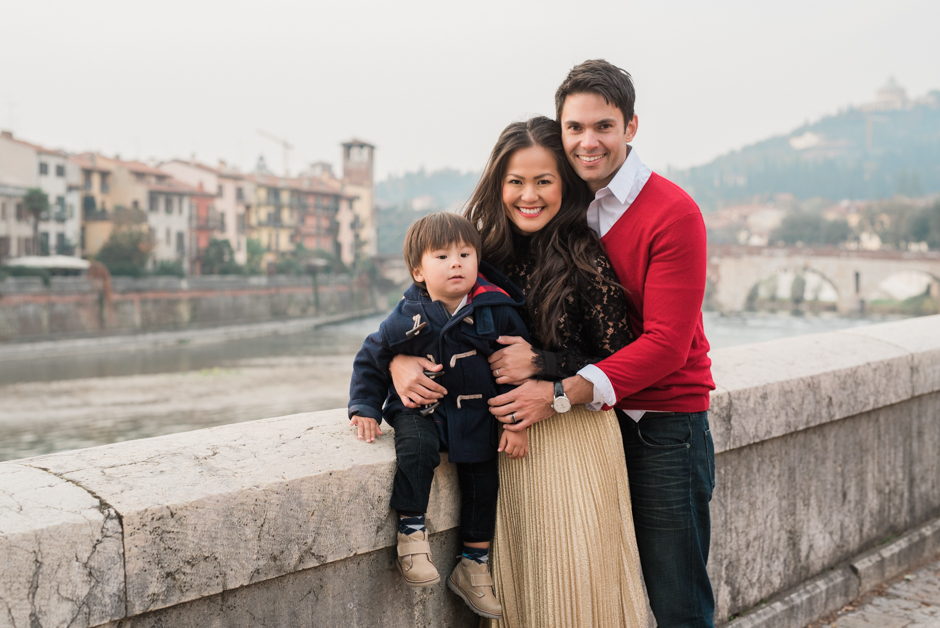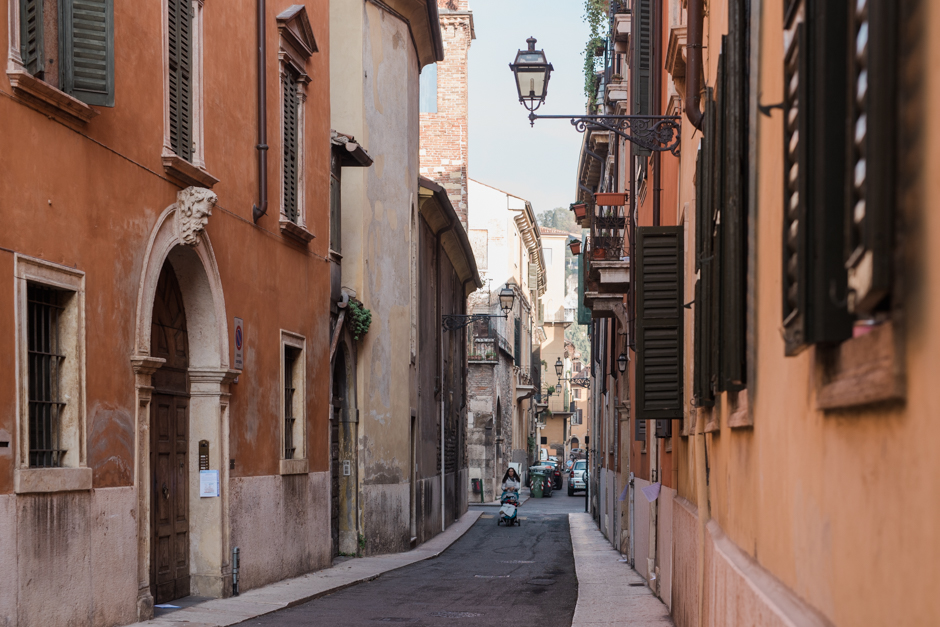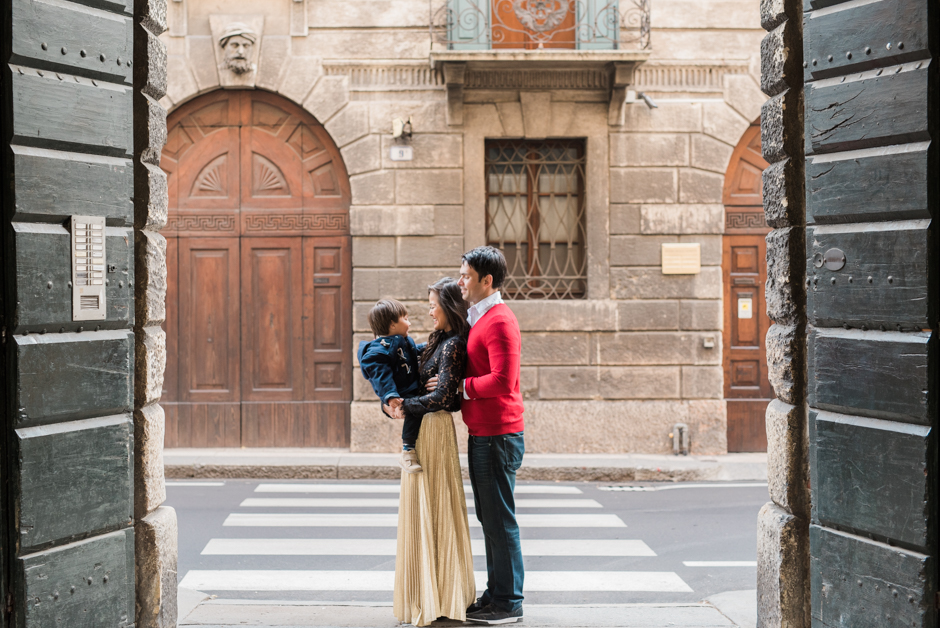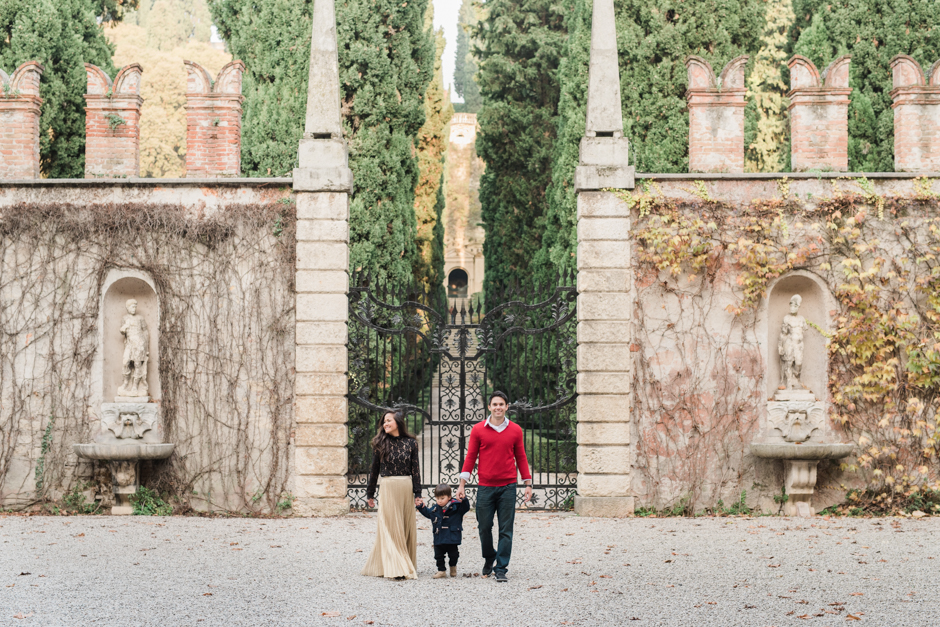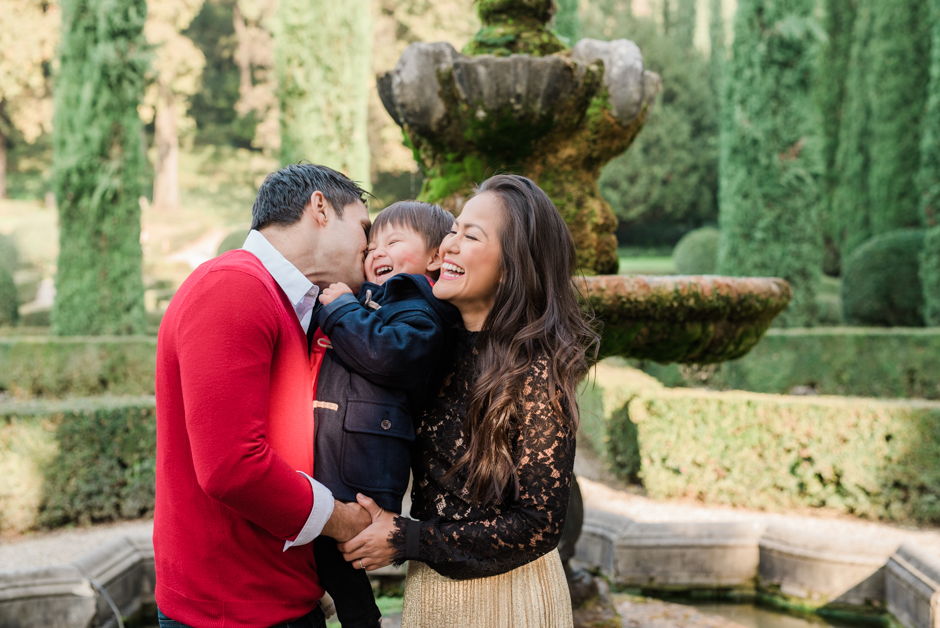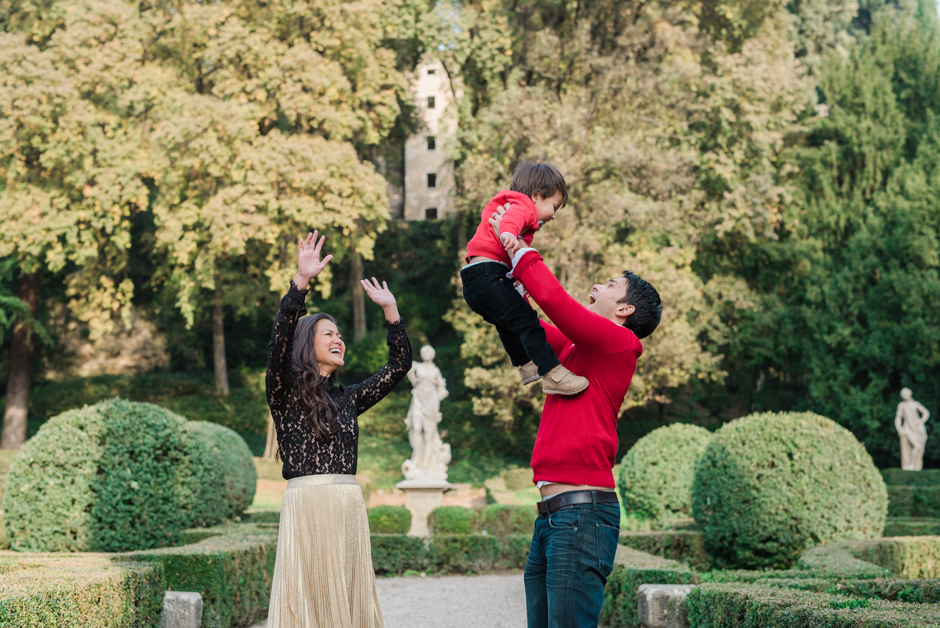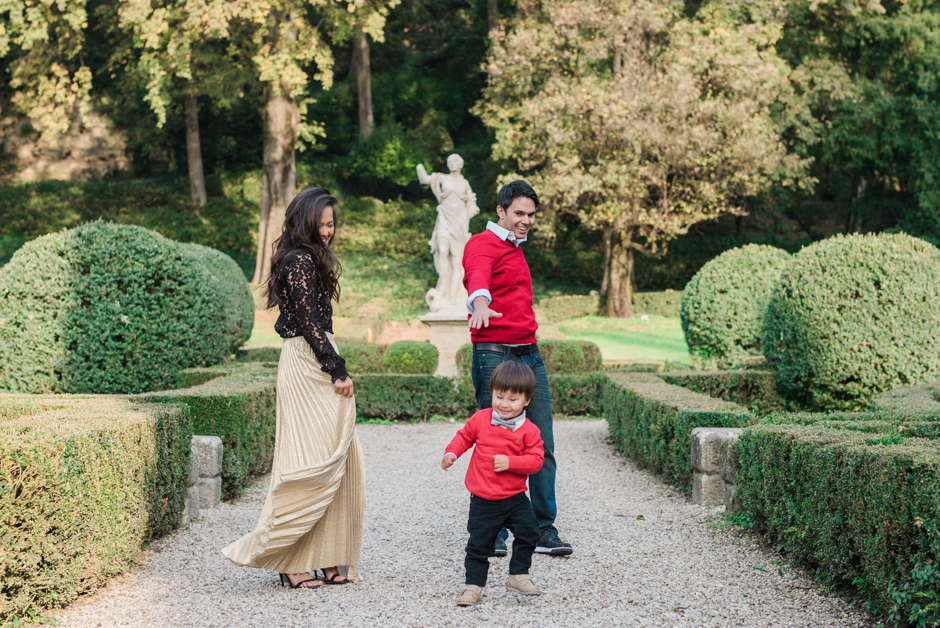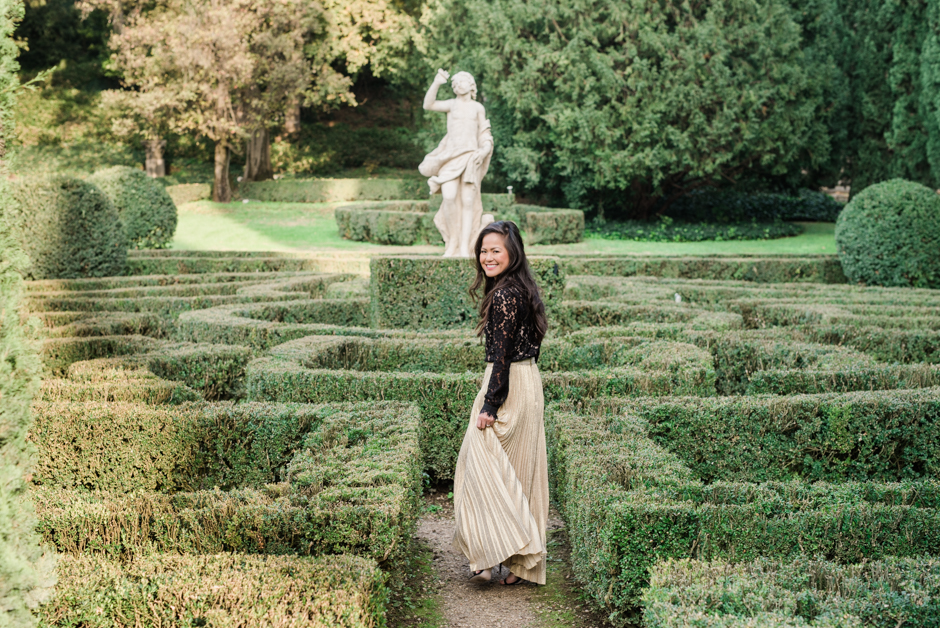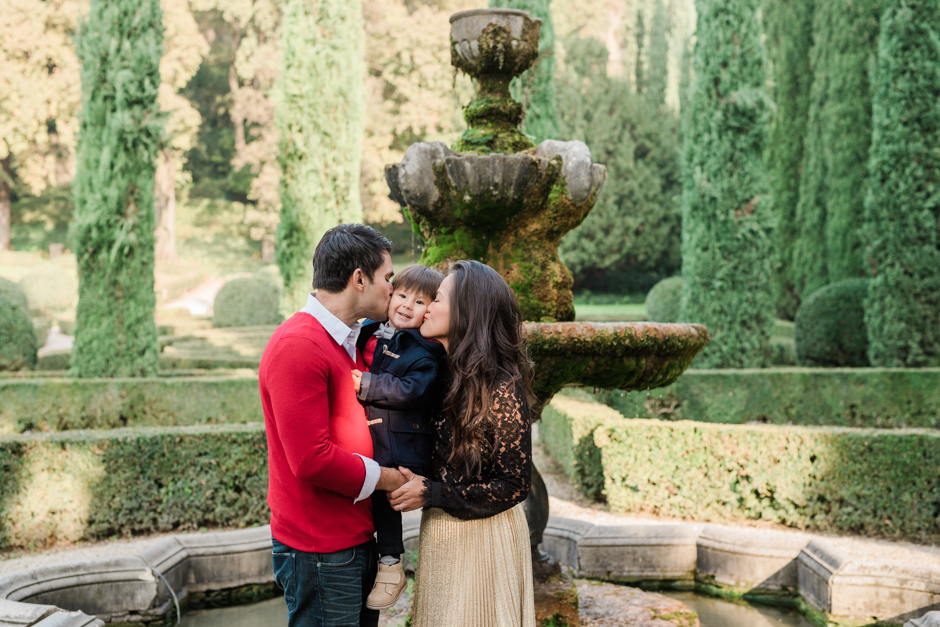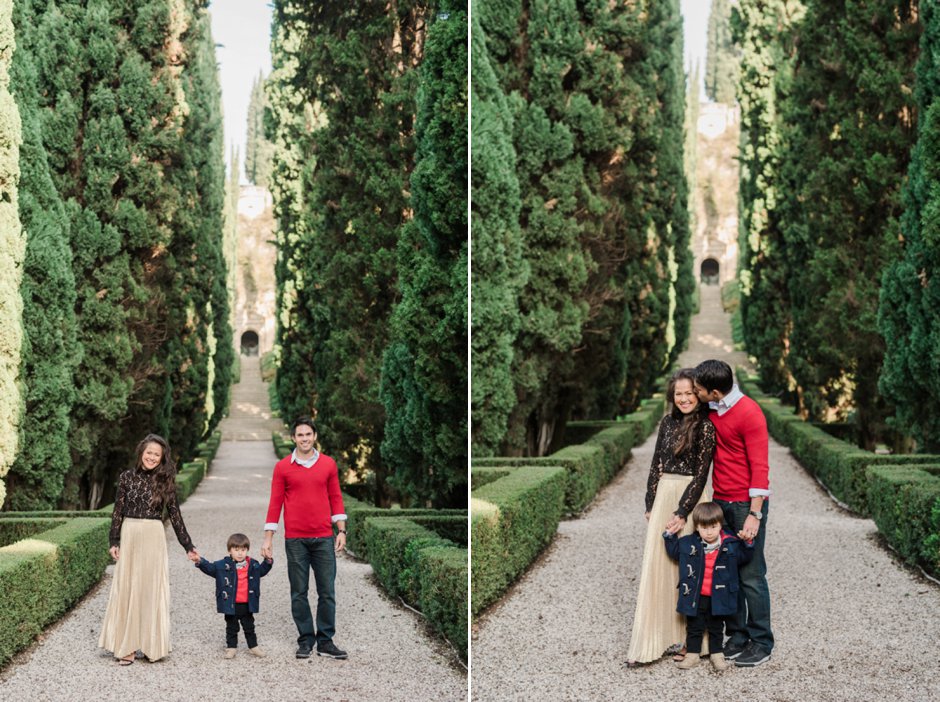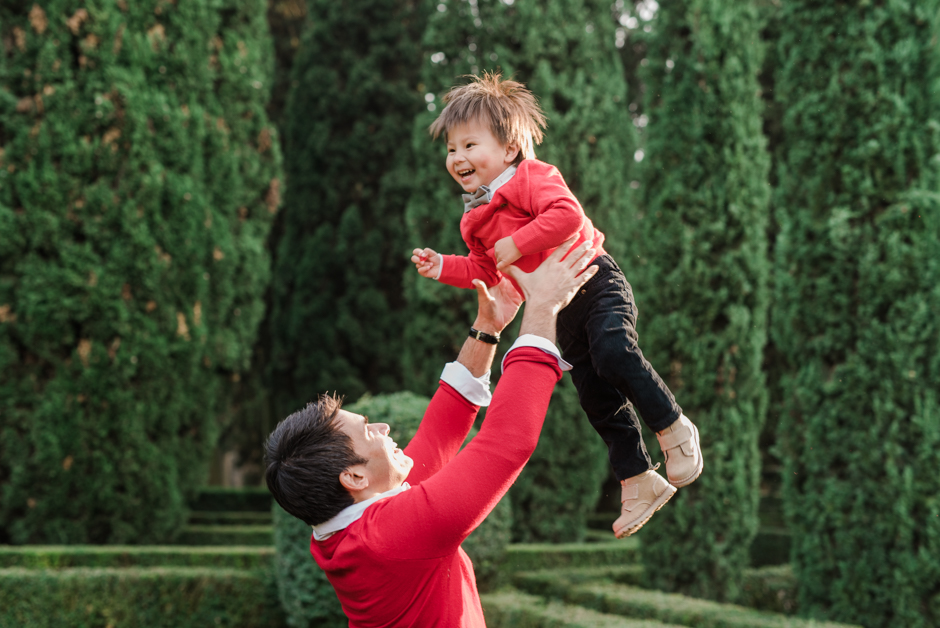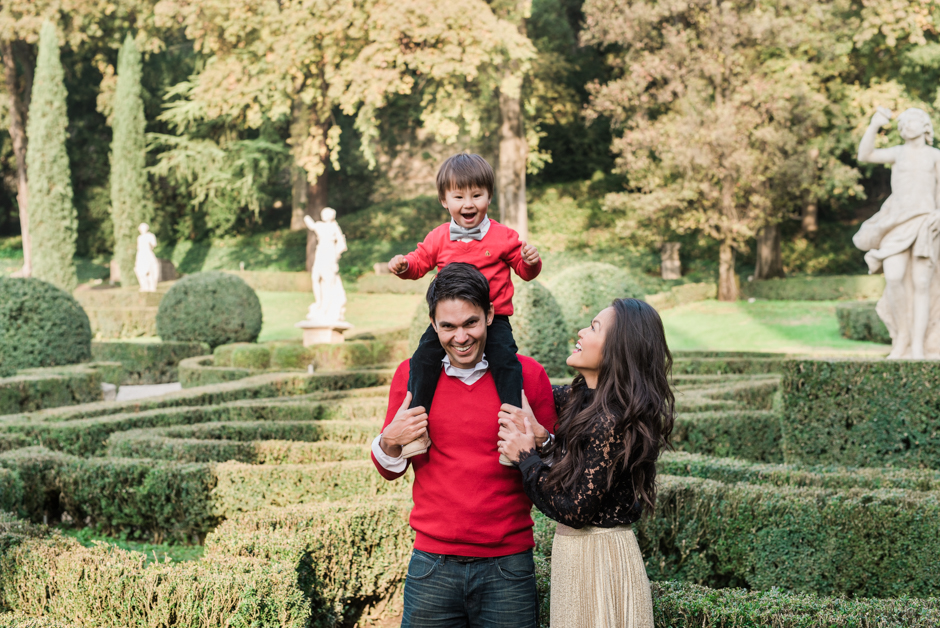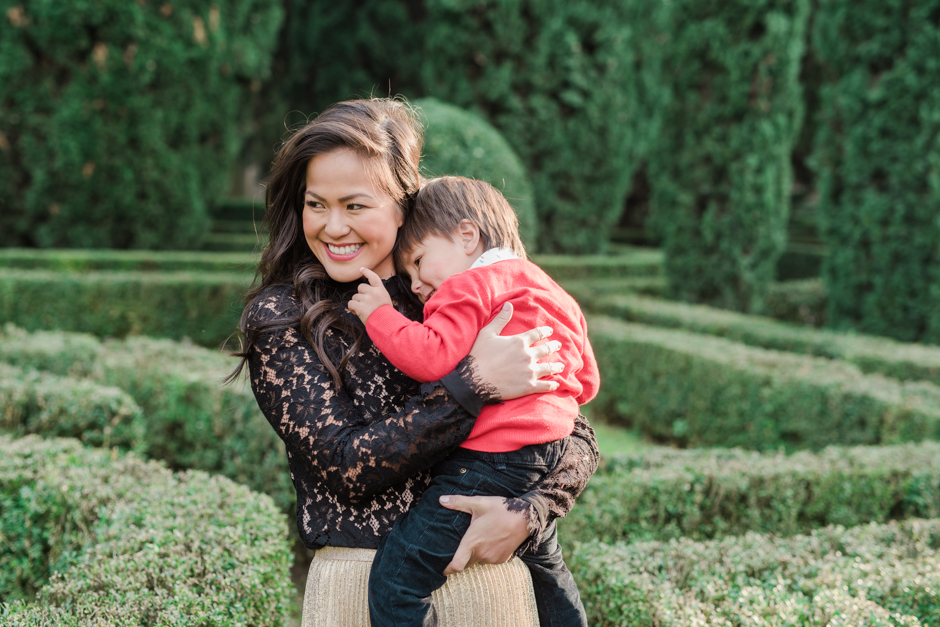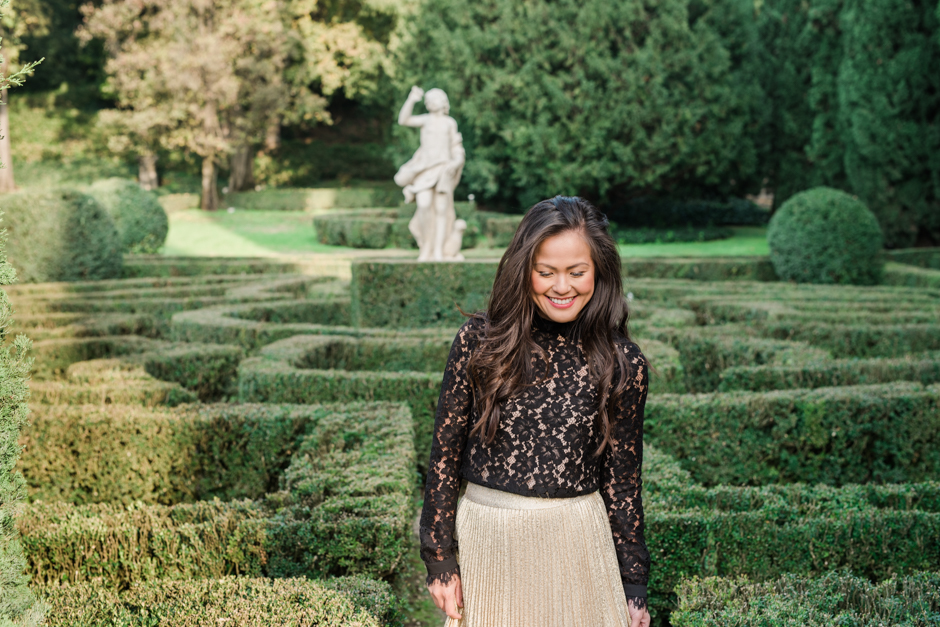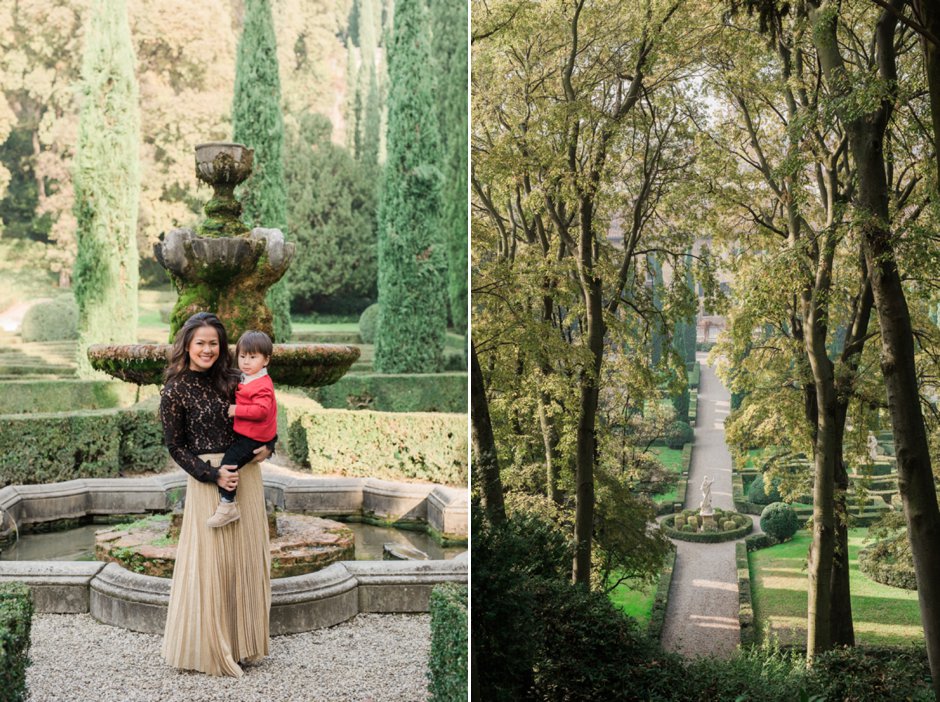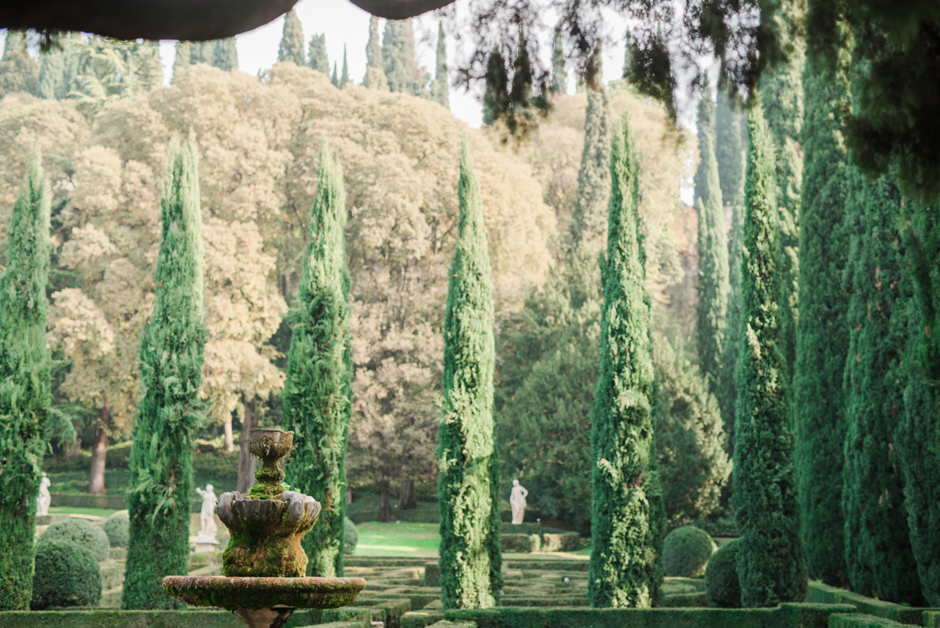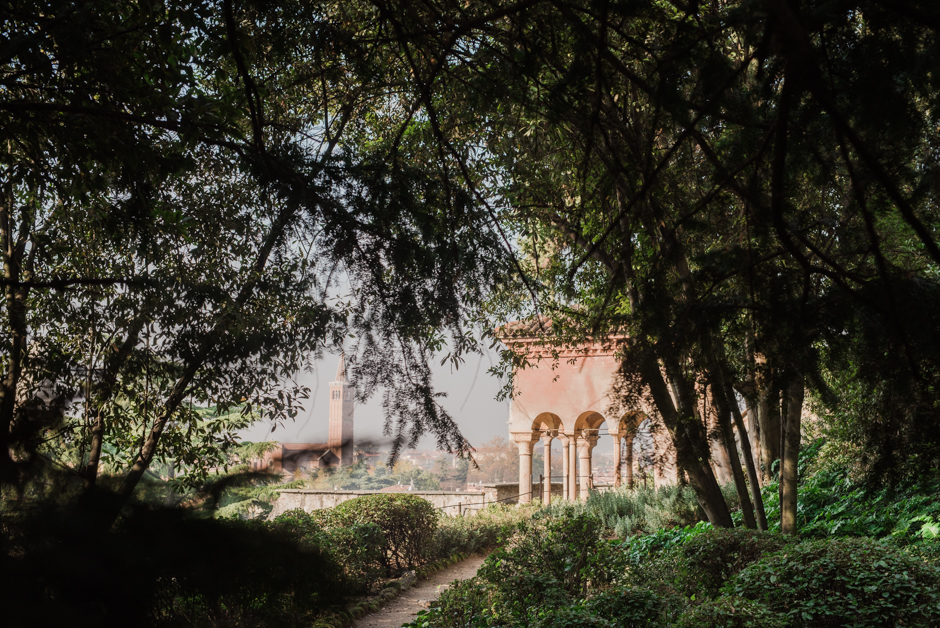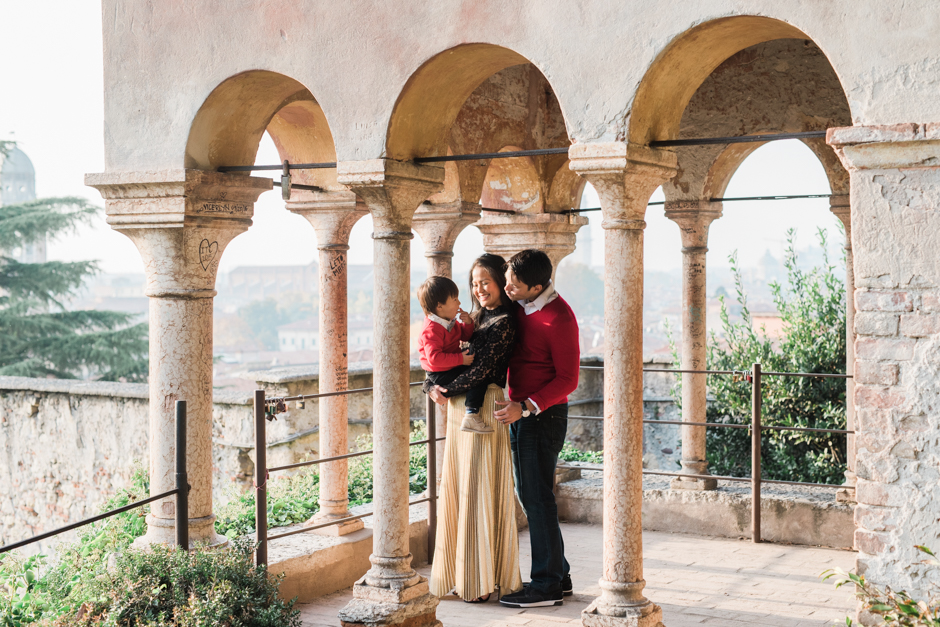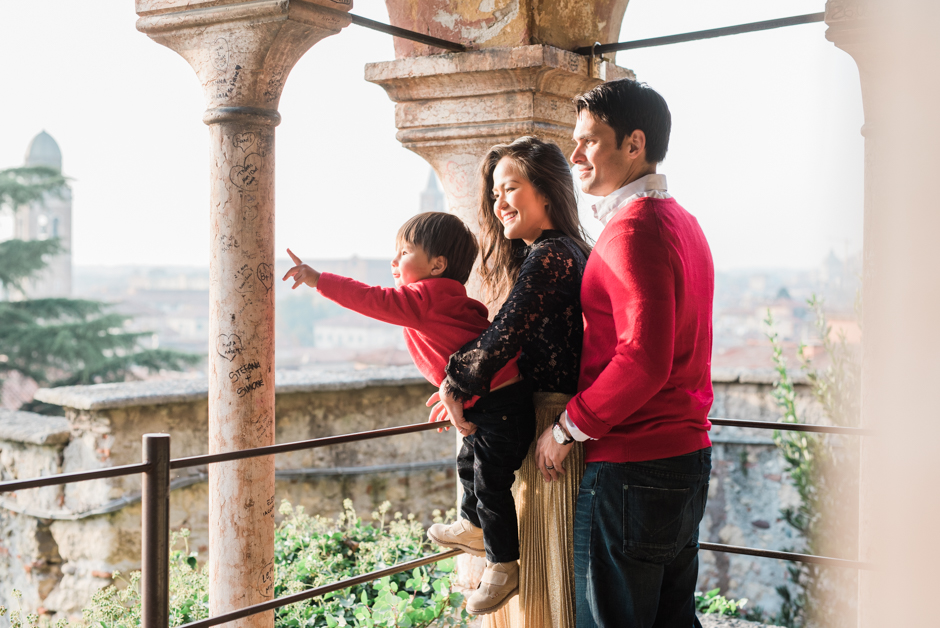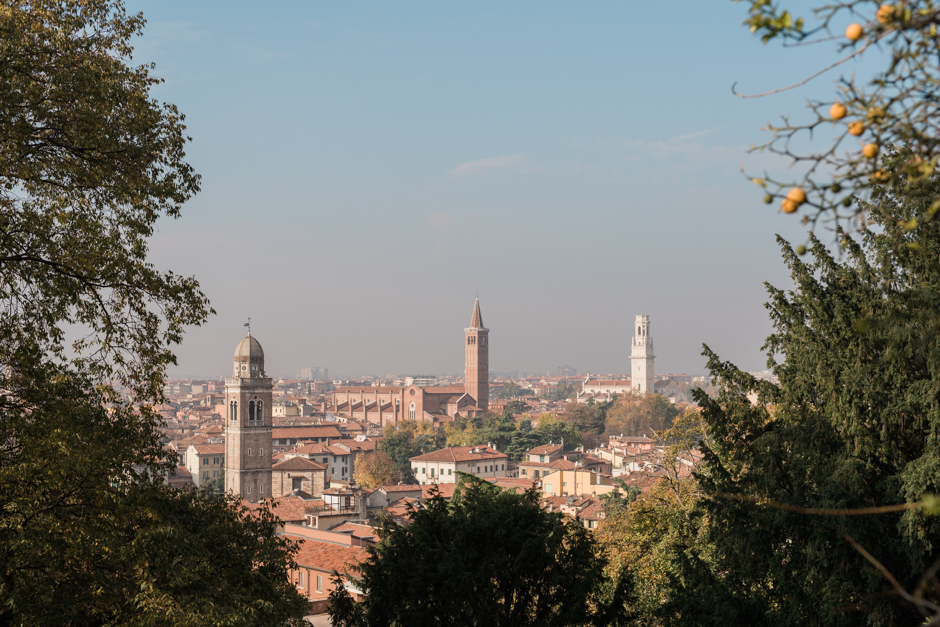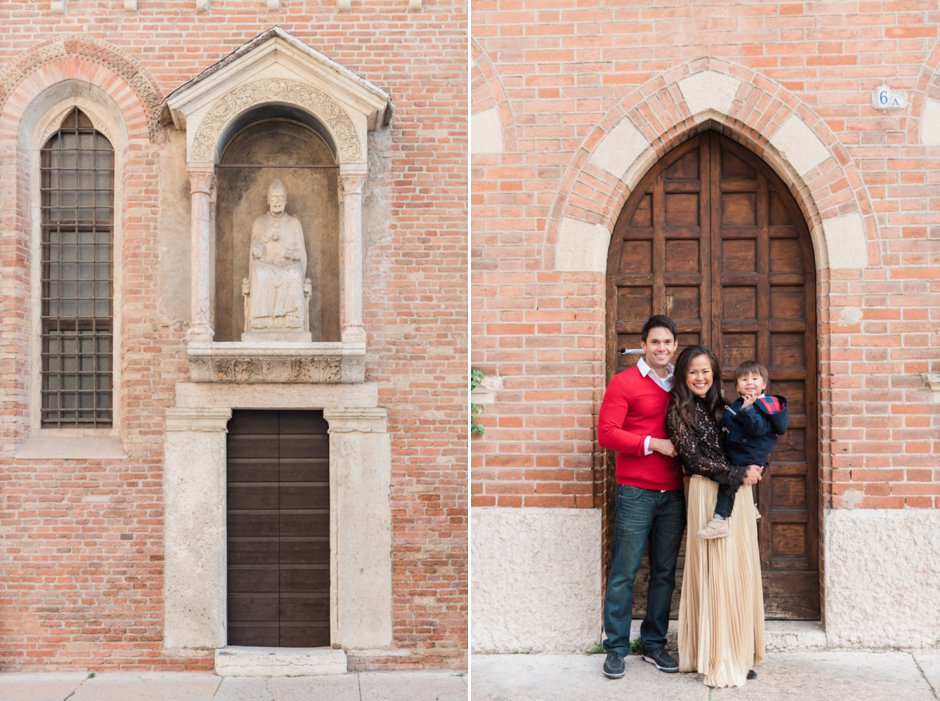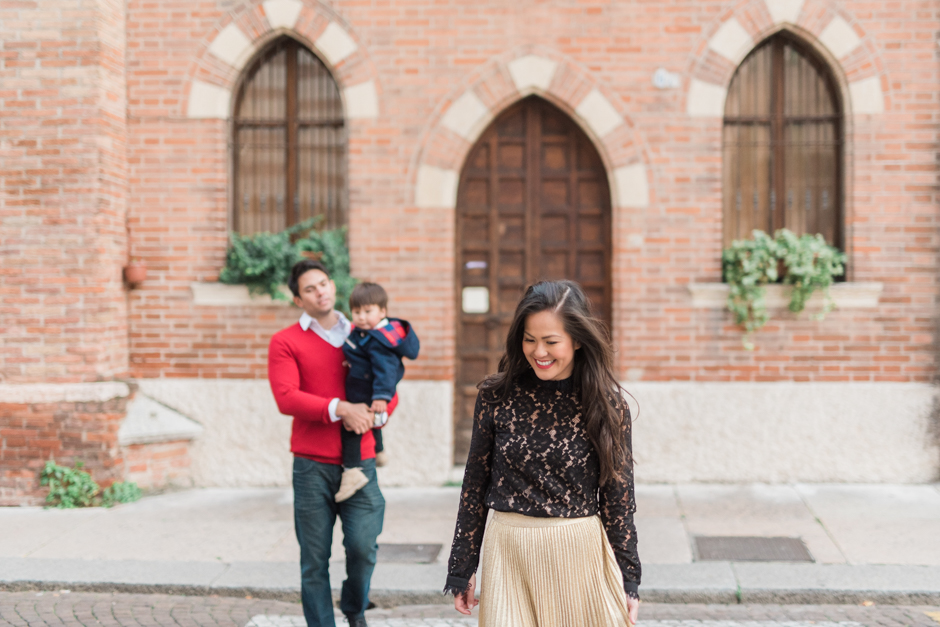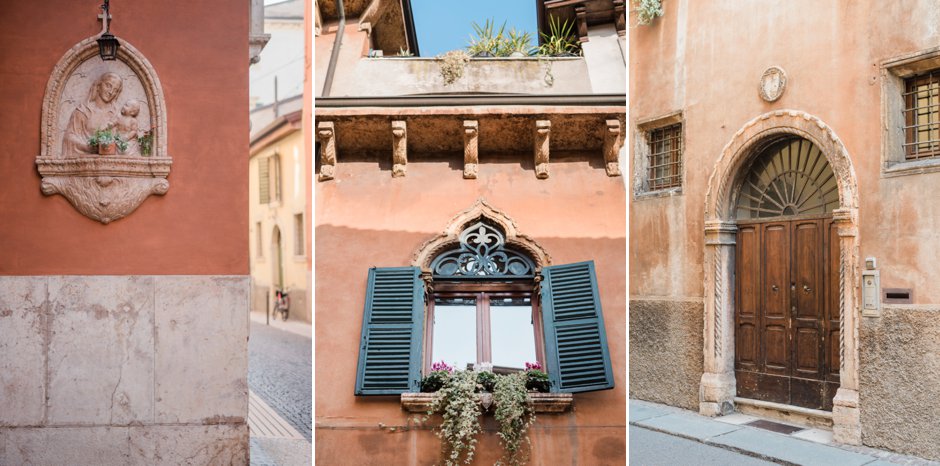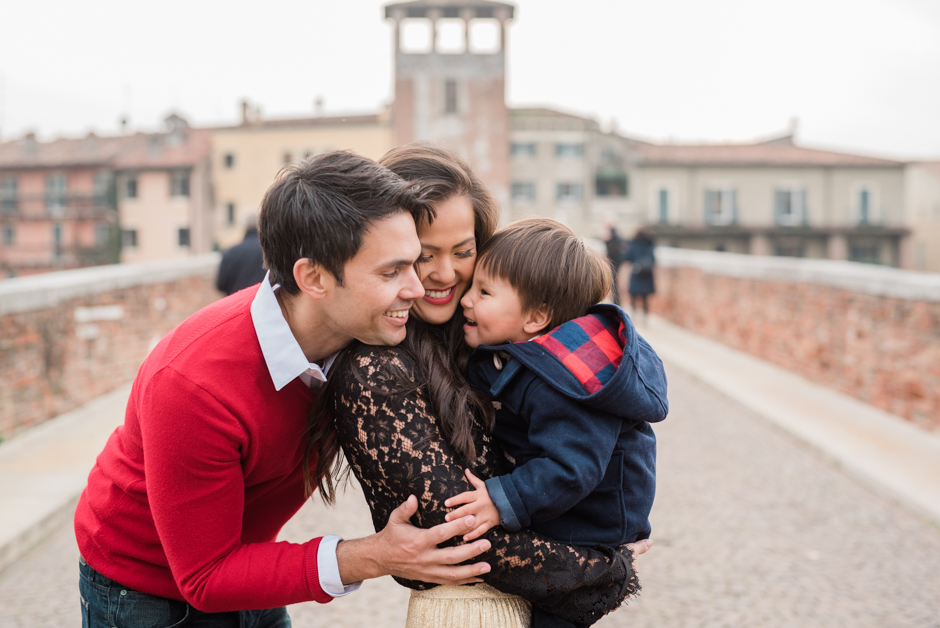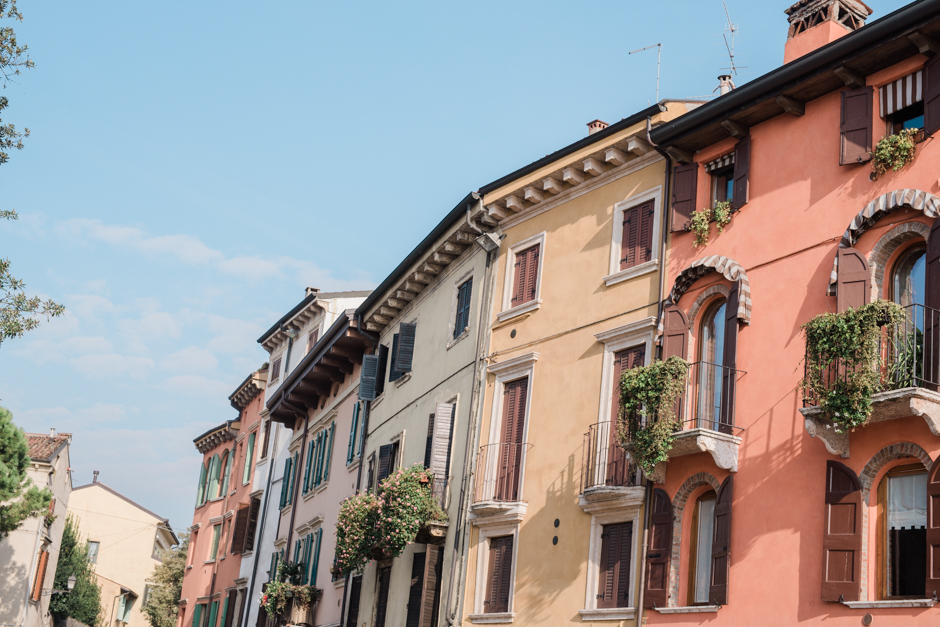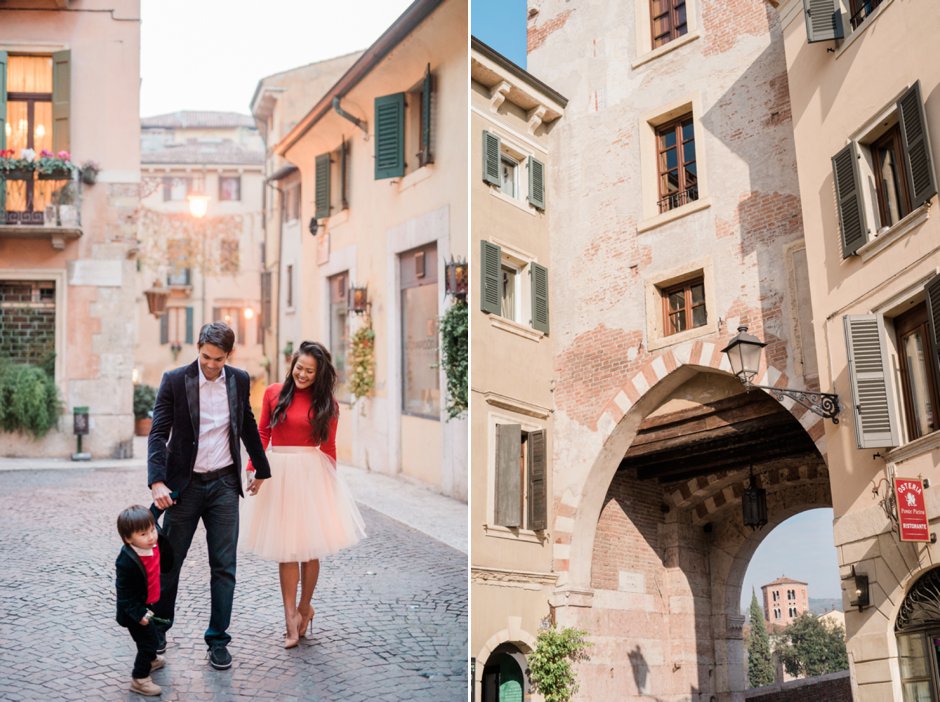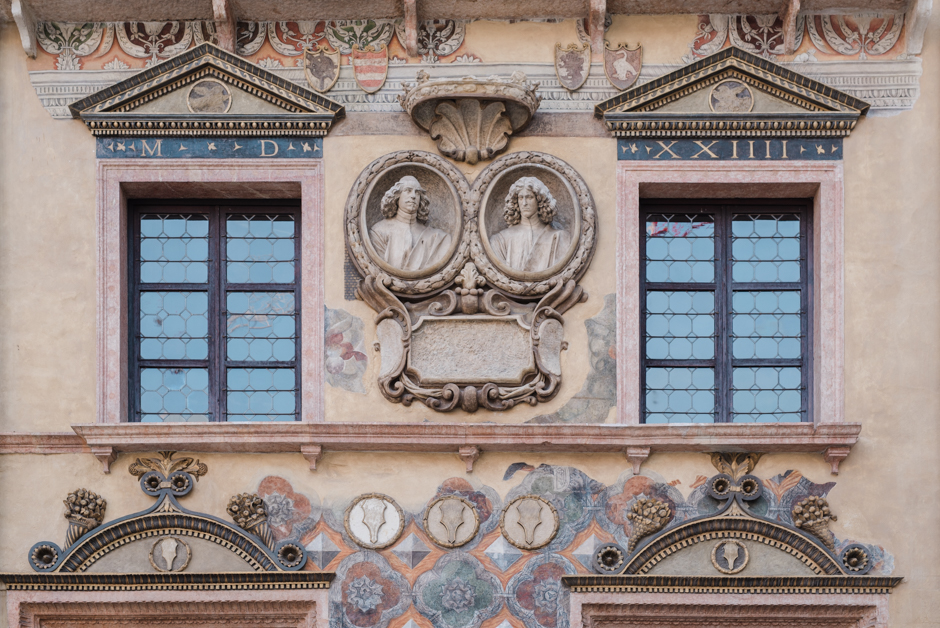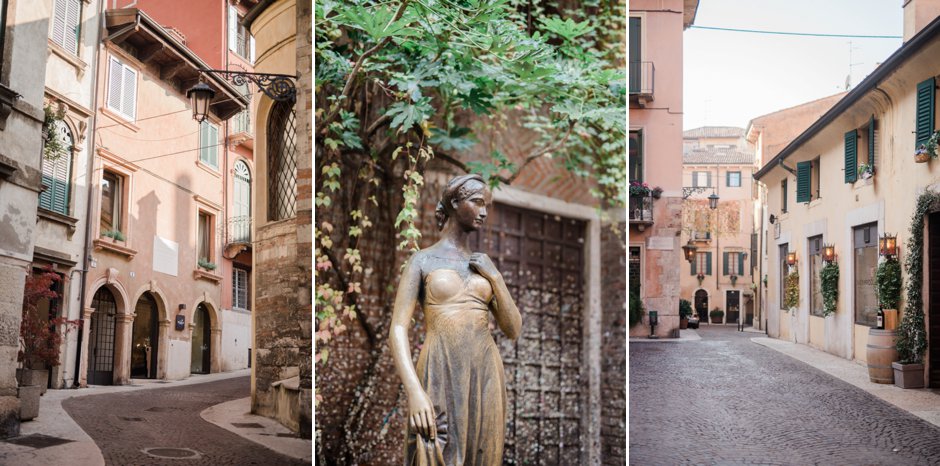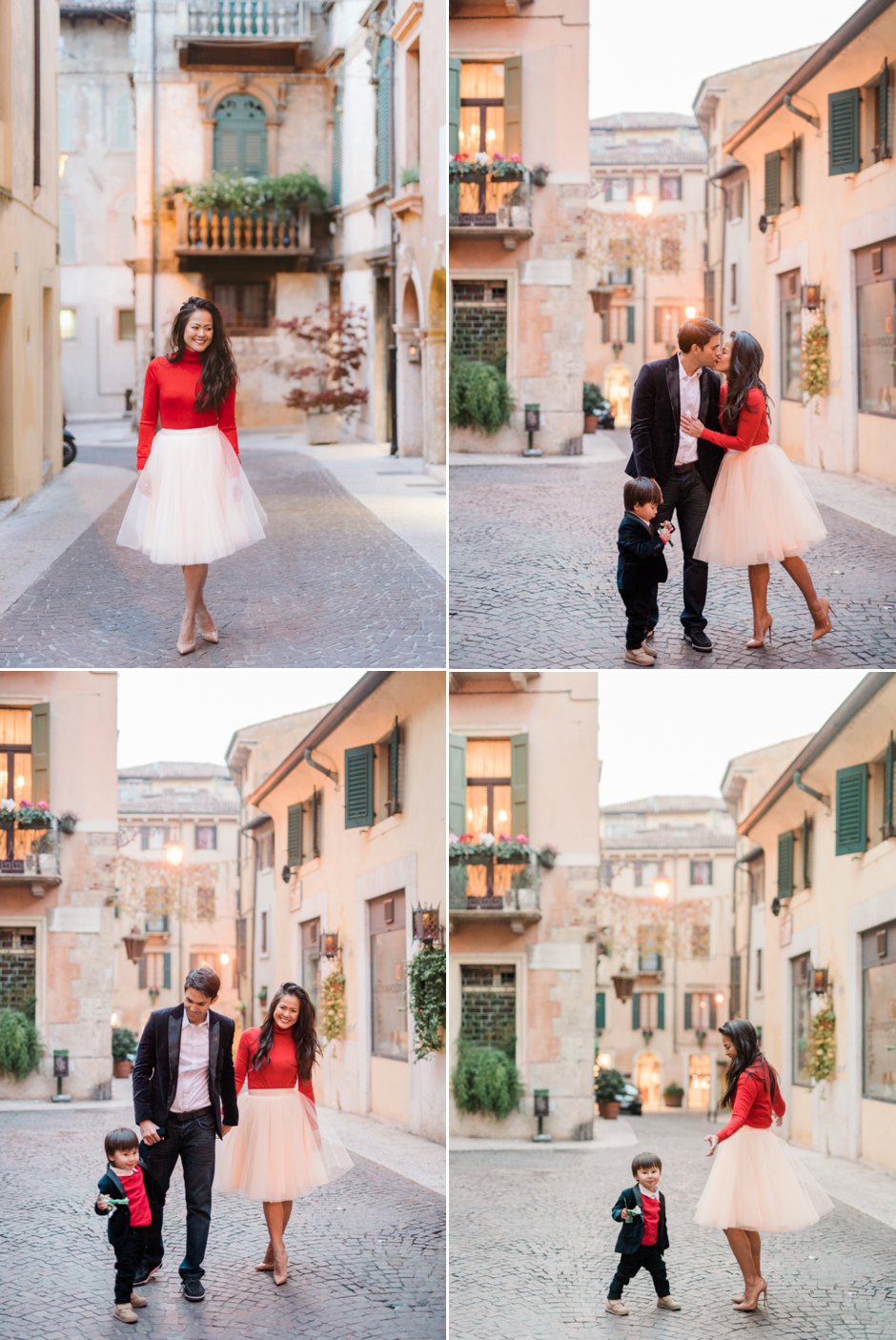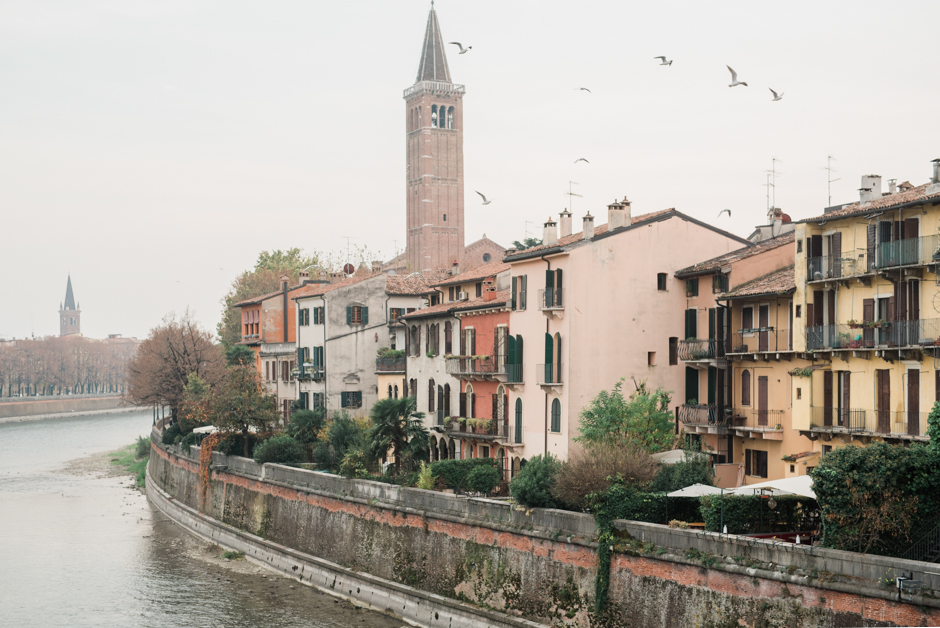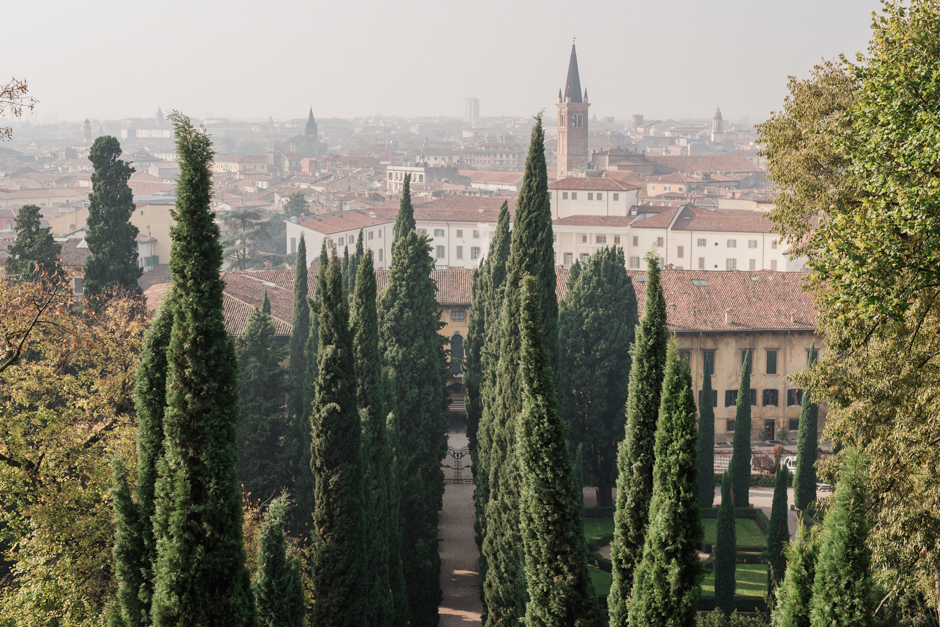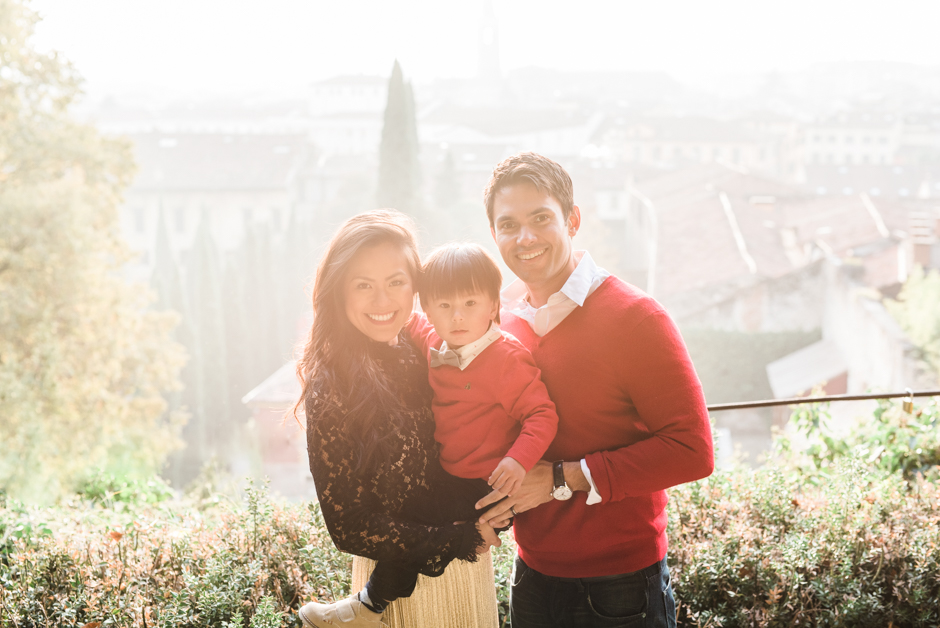 Verona photographer / Family photo shooting at Giardino Giusti /
On Lydia: 1) Wayf Lace Top | Alice & Olivia Pleated Skirt | Stuart Weitzman Heels / 2) J.Crew Turtleneck | Space 46 Boutique Tulle Skirt |  Christian Louboutin Pumps / On John: 1) Hudson Jeans | John Varvatos Collared Shirt | J.Crew Sweater | Louis Vuitton Belt / 2) Zara Velvet Blazer / On Jaxson: 1) Gap V-Neck Sweater | Old Navy Shirt with Bowtie | Gap Jeans | Cat & Jack Boots / 2) H&M Velvet Blazer